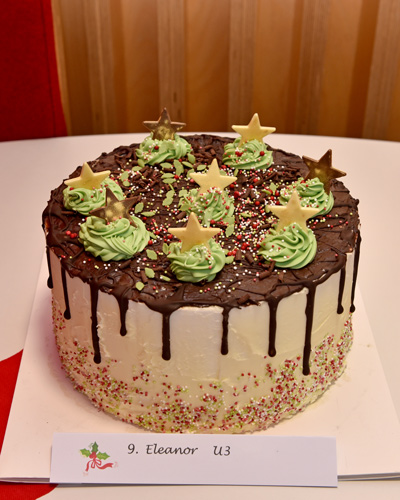 Christmas 2022 proved to be a year reaching new creative heights for this Talbot Heath festive tradition, now occupying a new location in the Hub Café. Our cake decorating enthusiasts showed off their talents and imagination to produce an impressive display of absolute show stoppers. Joining the regular favourites of sparkling snowmen, candy canes and sliding penguins, we were treated to a huge Christmas bauble creation and an entire ski resort, including a strawberry lace ski lift!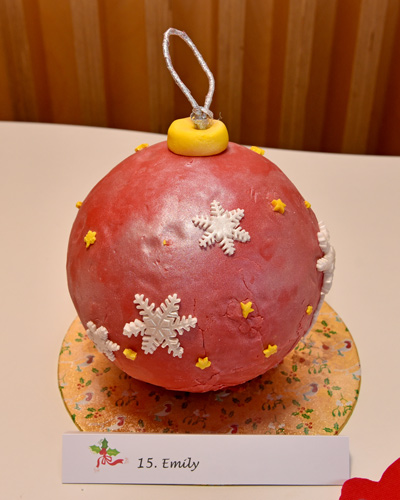 Congratulations to everyone who entered and supported the competition again this year. Third place was awarded to Ava and Olivia and second place to sisters Sophie and Lena, whose patient team work produced a weaved fondant basket base for their Christmas tree topper. The overall winner of the Talbot Heath Golden Chef Award was L5 trio Kelly, Hazel and Ice for their fabulous three tier, antler topped reindeer cake. Well done, and thank you to everyone who took part.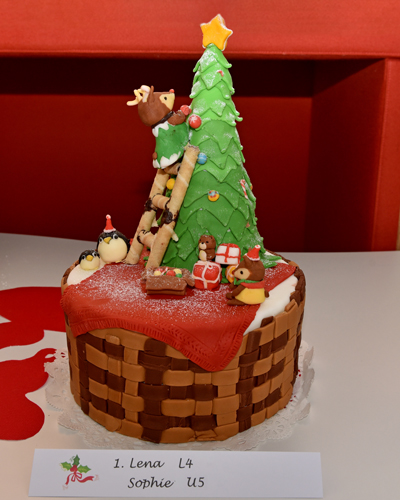 Girls have also been creative in the Christmas Sugar Paste Club this term…
An industrious group of cake decorating enthusiasts jumped at the opportunity to attend a special festive edition of sugar paste club this year. The pupils were introduced to some of the simple methods and techniques required to produce fun character models, and produced a little Christmas pudding topper which they popped onto an iced cupcake; a delicious way to learn a new skill during lunchtime. Thanks go to Mrs Moran for her organisation, creativity and enthusiasm.