Talbot Heath Facilities For Hire
We have a huge range of facilities for hire at Talbot Heath, nestled in a peaceful woodland setting. Our facilities are used for a wide range of events including conferences, sporting events, educational events, residential camps and much more!
We have our more traditional Great Hall, a perfect venue for balls, gala dinners, music recitals and talks.
Our fantastic new STEAM HUB incorporates an extremely versatile auditorium space seating up to 400 and can also be divided into three separate zones.
Our Music School (The Mary Norton Hall) with a beautiful recital room designed and built for perfect acoustics and features a tiered gallery. The hall can seat 120 people.
We also have the "Jubilee Hall" a smaller space which is perfect for yoga and small groups.
Sporting Facilities including sports field (with pavilion, astro and cricket wicket), sports hall, netball courts.
We also have a 25m indoor pool; this is fully booked before and after school in term time but we have some availability for block bookings in the holidays (to swim providers/clubs, sorry no private hire).
We also have an Original WW2 Air Raid Shelter – a truly unique space to hire!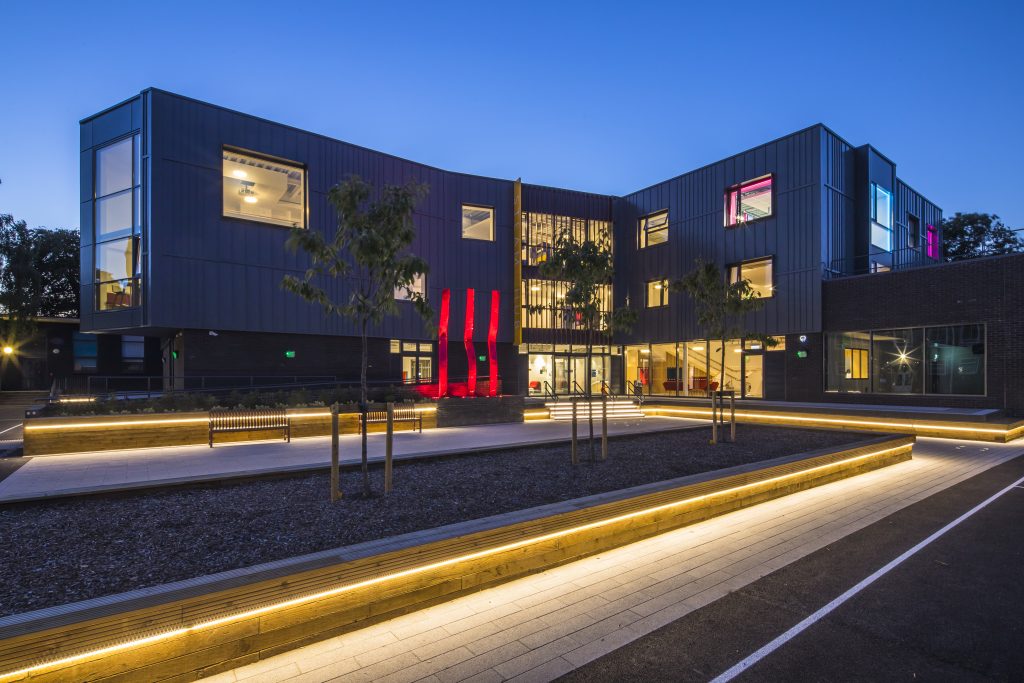 Steam Hub
The Steam Hub, the state of the art venue situated between Bournemouth and Poole. Aside from being the finest teaching facility, The Hub is available to hire during weekends, 18 weeks of school holidays and some evenings.
The auditorium is a versatile space seating up to 400 theatre style and that space can also be divided into three separate zones. It hosts state of the art tech including an interactive wall and floor in the centre of the auditorium.
There is a café/reception area, dressing rooms, two large classroom spaces and various open-plan breakout areas over three floors.
Parking onsite and Rothesay Road has unlimited parking.
We offer superb catering in house, from simple drinks and pastries, buffets and conference catering, right through to Gala dinners. For extra-special events we team up with Molecular Magic Creative Catering to give your event the wow factor!
Recently we have hosted the Bournemouth Symphony Chorus Gala Concert, UK English South and Amnesty International both for conferences, a spectacular performance by NHS staff, various performing arts shows and prestigious events companies.
The Steam Hub is perfect for
Conferences, lectures, presentations, training events
Award ceremonies
Networking events
Drama, dance and musical performances
As an integral part of our school, we can't hire the Hub during the school day, but we do have weekends and 18 weeks school holidays to pick from, see our term dates here.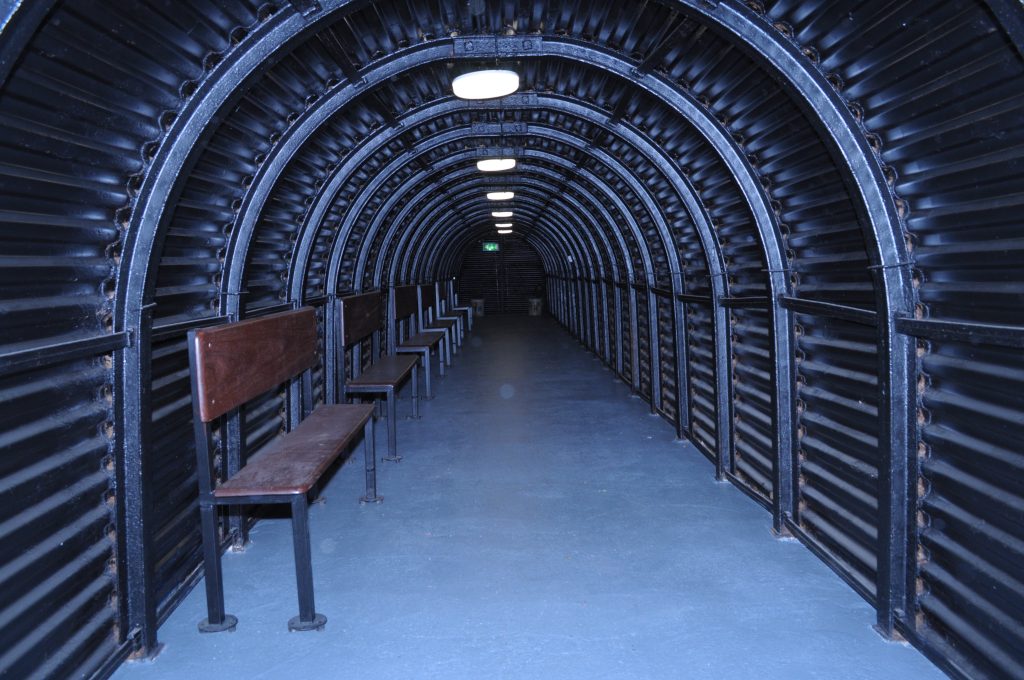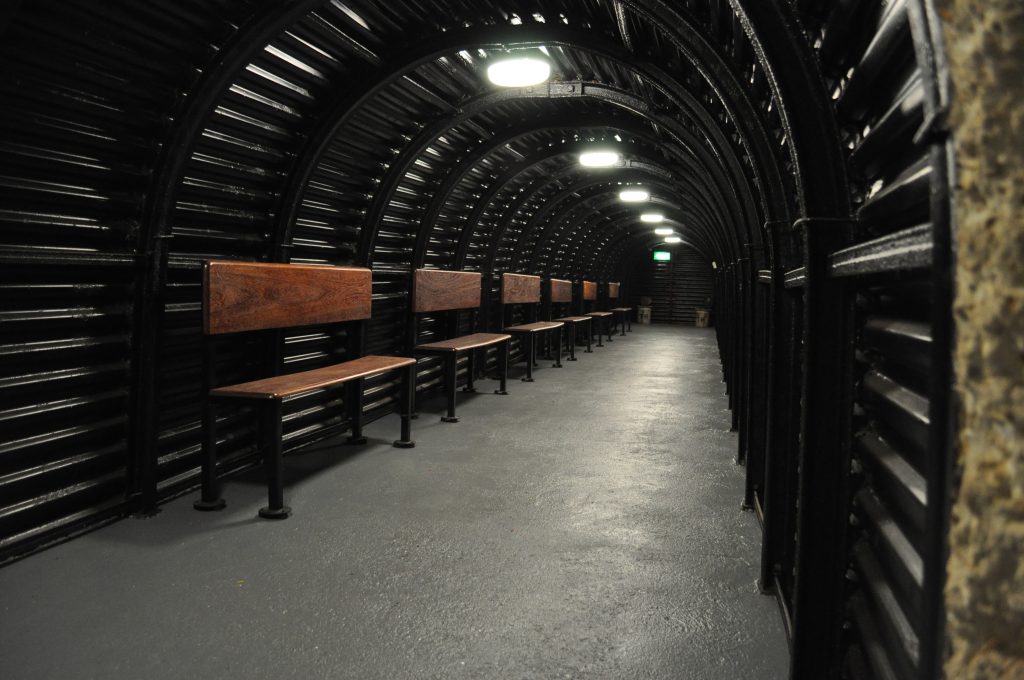 The Great Hall
A versatile space to make your own. This spacious and airy hall was designed for generating excellent accoustics. This room is perfect for conferences, charity balls, music recitals and art exhibitions, – in fact we can tailor this great space to suit your requirements, we are a very flexible venue choice.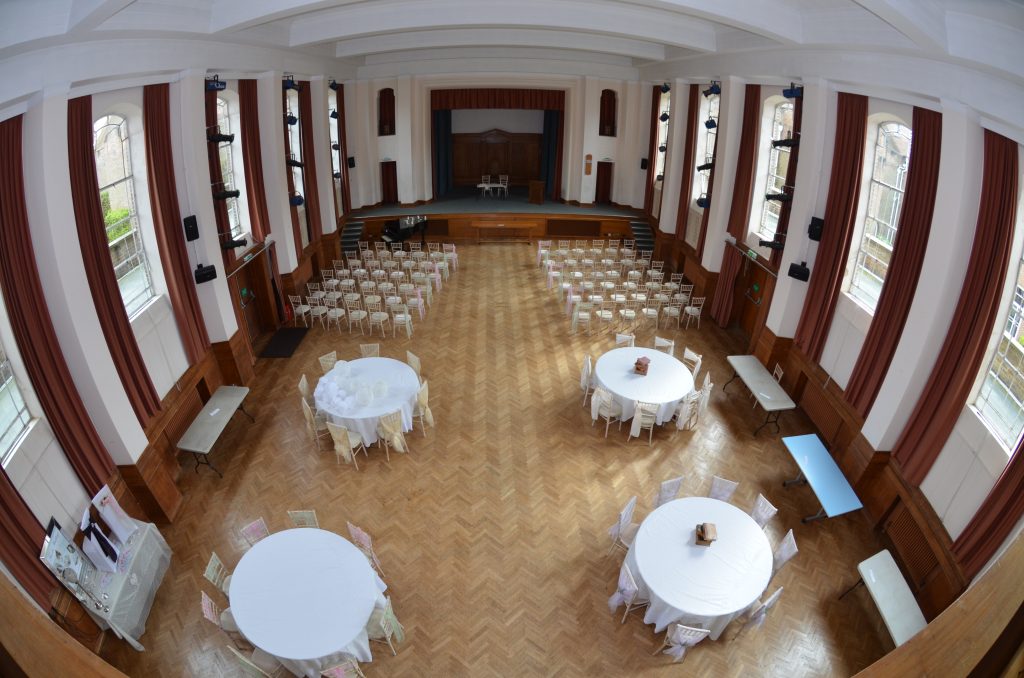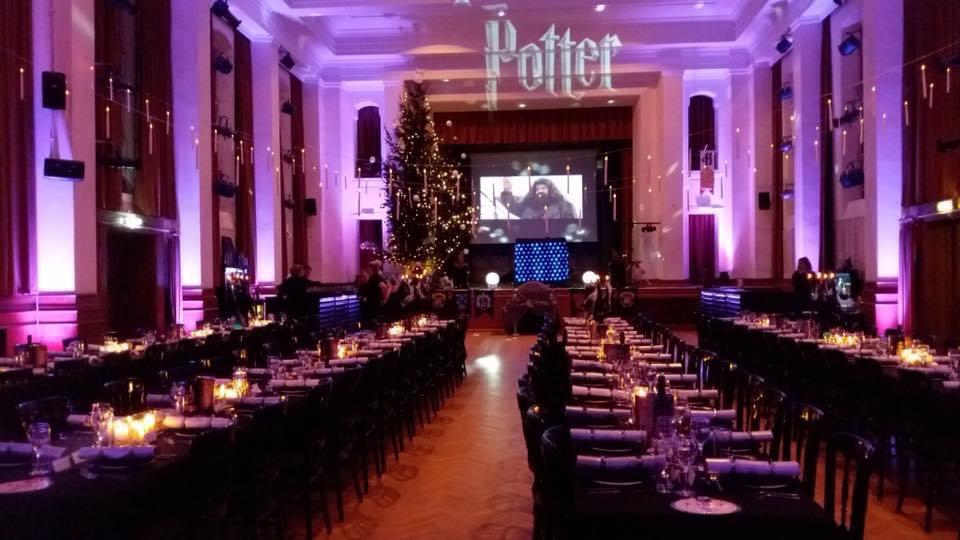 Features include:
21mx12m
A stage with stage extension
A second tiered gallery
Lighting rigs and PA system
4m wide drop down projection screen
Double doors onto two lawned quads
For business
The Great Hall can be set up in many formats for your business event. We can arrange seating in formal rows for presentations from the stage or groups of tables and chairs 'cafe style' or if you preferred 'board room. Great for weekend networking events or during the school holidays, we can supply catering for any time of the day from a continental breakfast, afternoon tea or four course luncheon.
Or pleasure
The Great Hall is a popular choice for large events as we have the capacity for over 300 people and have room for a band or entertainment on stage.
You can dress the room to make a spectacular backdrop for event.
The second tier adds another dimension to your event where your guests can view the event from another level or maybe take some time out.
(Due to insurance we can't accept private parties, bookings via event organisers only)
Pricing
The Great Hall can be hired on a room only basis for the following rates.
 Full day, 8am – 5pm £1100
Evening, 5pm – 11pm £600
VAT will be applied where applicable.
Please ask about our full event management service.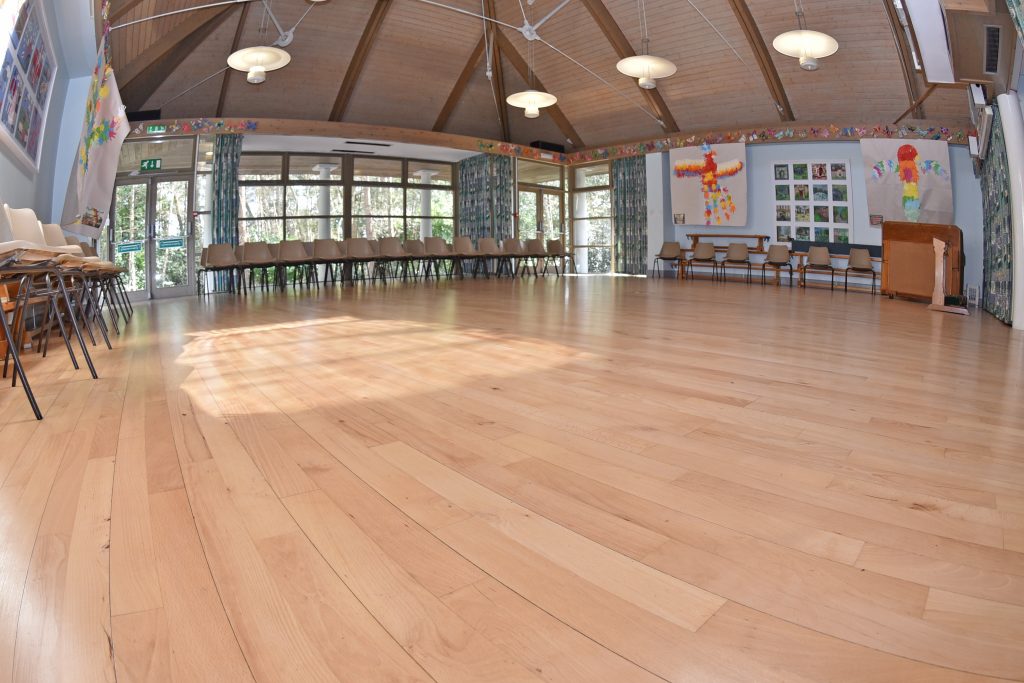 Jubilee Hall
Part of our Junior School, the Jubilee Hall is available to hire from 5pm onwards on school days. Nestled in the woods, this peaceful space is perfect for yoga or pilates.
Features include:
10.8m x 9.6m
Doors onto woodland
40 chairs
Kitchen area
Toilets
Ample free parking
Pricing:
Jubilee Hall can be hired for £47 per hour (VAT will be applied where applicable)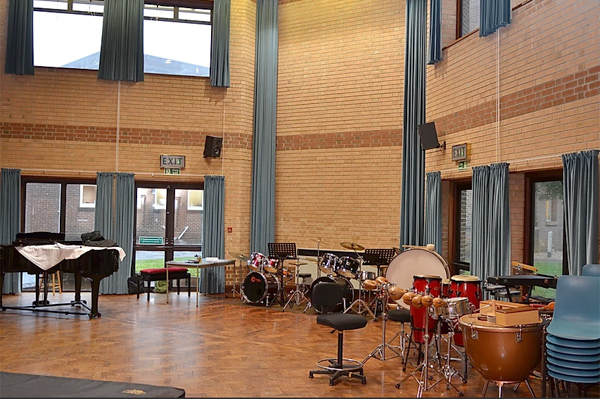 THE MUSIC SCHOOL
Our Music School which is set in a peaceful location within the grounds, has a beautiful recital room we call 'The Mary Norton Hall.' This stunning room which can seat 120 people was designed and built for perfect acoustics and features a tiered gallery.
The Music School is available to block book for exclusive residential groups.
Music School features include:
13 individual practice rooms each with a piano.
Music classrooms
Kitchen area
Toilets
Ample free parking
Pricing:
The Main Music Hall can be hired for £47 per hour
Individual practice rooms are £20 per hour.
(VAT will be applied where applicable)
"Thank you so much for your encouraging support in the build-up to our hire of the Mary Norton and Great Halls for the August Wessex Solo Singers Course. Having happily used the Mary Norton Hall many times in the past, with 58 singers and 11 tutors over the course of 6 days, it made all the difference to have the wonderful Great Hall for the first time. Everybody enjoyed the performance workshop sessions in such a terrific space. Also please do convey our effusive thanks to the caterers… Dave and his team provided us with delicious and varied lunches each day, adding hugely to satisfaction levels all round. Hopefully they will become a standard feature of the courses from now on!"
Lynton Aitkinson, Wessex Solo Singers.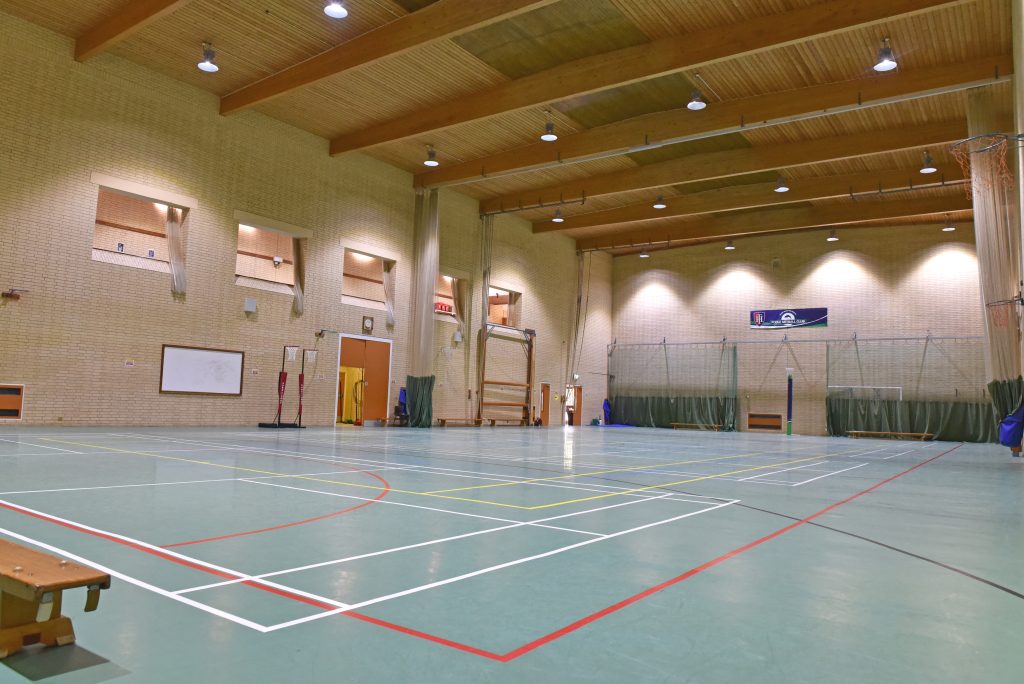 The Sports Hall
Talbot Heath boasts one of the largest sports halls in Bournemouth. We have the highest pitched ceiling making our hall perfect for all ball sports including cricket.
Features include:
36.6m x 19m sports hall
High pitch ceiling to enable cricket practice and other high ball sports
Netball court, volleyball court, 4 badminton courts, nets and goals

Cricket wicket

Upstairs viewing gallery with kitchen area
Male and female changing rooms and showers
Pricing
The Sports Hall inc changing rooms can be hired for £47 per hour
The Upstairs area with kitchen can be hired for £25 per hour.
(VAT will be applied where applicable)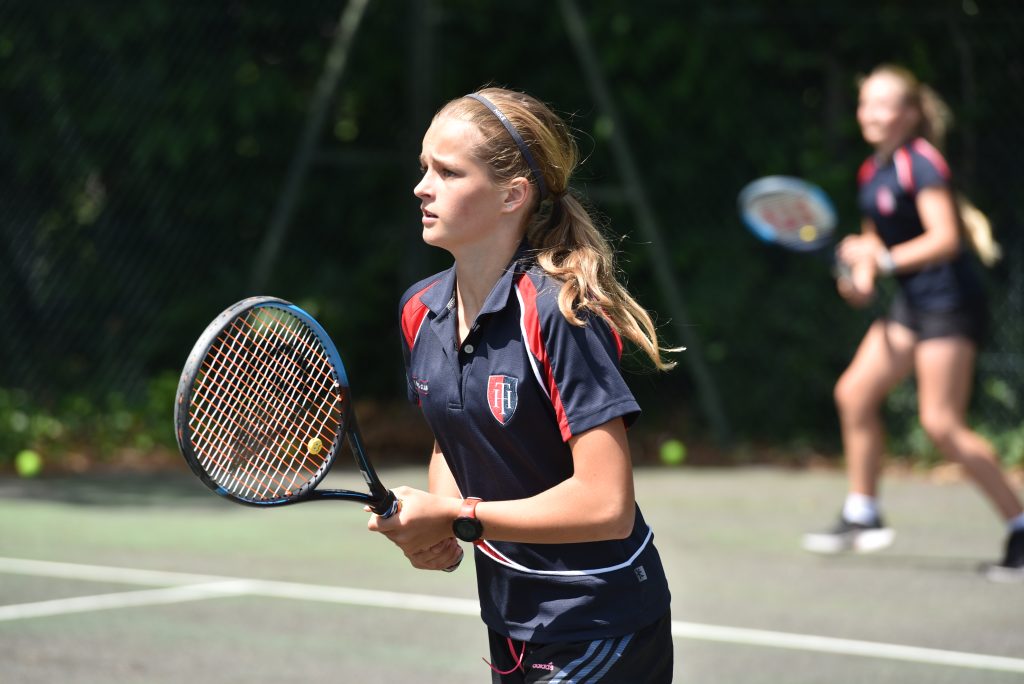 Outdoor Tennis Courts, Netball Courts and Sports Field
We have 4 tennis courts situated in our sports field on Rothesay Road and three outdoor Netball Courts situated within the Senior School. Please note there is no flood lighting.
Features include:
4 tennis court and three netball courts
Nine acre sports field with astroturf area & markings for seasonal sports
Pavilion
Ample free parking
Pricing:
4 Courts can be hired for £47 per hour
The field is £47 per hour, per area required
(VAT will be applied where applicable)
Boarding House (Residential Venue)
Hire our Boarding House – Residential trips in Bournemouth
The recently refurbished boarding house offers an exceptionally high standard of accommodation. We offer full bespoke catering or self catering options.
Features include:
Boarding capacity for 43 people
Capacity in the main school for extra day pupils (with the option of pupils staying in host families) up to 250.
2 six berth dorms, a mixture of single, double & triple rooms.
Two cosy lounges.
A fully equipped games room including large TV, table tennis table & games.
Bright airy dining room – with a piano!
A prep room for studies with free wifi.
A piano practice room.
A laundry room with washers, dryers, ironing boards and washing lines.
Three large communal shower rooms, several single toilets / some rooms have ensuite facilities.
Extensive woodland campus
Access to sports facilities including swimming pool (by arrangement)
Access to music school (by arrangement)
Access to up to 20 classrooms.
Access to our Steam Hub with Auditorium and studios (by arrangement)
Don't just take our word for it!
Every residential group we have hosted return each year – that speaks volumes about our service!
Every year we host a touring choir, this is what they had to say about us…
"We were a group of 30 youngsters aged 8 to 16 with 10 adult staff – our numbers fluctuated during our stay but this was no problem to the friendly, helpful TH staff team. We were full board for just over one week in the summer and our stay was exceptionally comfortable. Accommodation in the boarding house was of a very high standard – we occupied dorms; single and shared bedrooms and three en suite rooms for staff. We had space, independence, great food and use of the fantastic music and sports facilities. We all love it at TH!"