What is our STEAM CURRICULUM?
Our vision focuses on interdisciplinary learning which is powered by STEAM (Science, Technology, Engineering, the Arts and Mathematics).
Since our foundation in 1886, our commitment has been to provide a first class education and to prepare our pupils to be contributing, valued members of society and the communities of their future.
Whilst the principle is still as relevant today as it was in 1886, the content of the curriculum has been adapted to meet the needs of our pupils. Never has this been more apparent than now. Our society is evolving at an ever increasing rate and the rise of technology and the future A.I. may bring opens up so many possibilities and challenges. Therefore, at TH, we have been thinking big and beyond, looking at what a curriculum fit for the future needs to encompass.
We are thrilled and very excited to be using STEAM and design thinking lessons for all our pupils from the age of 3. Instead of teaching each subject in isolation, we are delivering a new curriculum that will encourage and assist pupils to draw on their knowledge from across all disciplines. The focus will be less on a uniform outcome, but to concentrate more on the learning, discovery and skills involved in the process of solving problems or examining outcomes.
Our interdisciplinary lessons are stimulating, engaging and challenging with emphasis not only on content, but also importantly on how the learning is taking place. Pupils will be taught the skills and awareness necessary to best facilitate their own learning. They will appreciate that creativity, imagination, cooperation and determination are crucial when finding solutions, and that these attributes are what make us different and unique from the capabilities of A.I. and robots.
For each project, expert teaching staff draw out the scientific, technical engineering, mathematical and artistic elements of the task and then evaluate the skills and attributes that are needed to complete the challenge successfully.
An example of a STEAM project recently delivered to girls in Reception related to the ethics and story of Golidlocks. The girls were challenged to design and build an unbreakable chair. Through discussions they were able to work through design scenarios and posibilities with their peers and teachers. The girls were then able to plan and draw their designs, plot them digitally using CAD, then create a 3D version harnessing the powers of new technology available to the school. The girls were encouraged to review, test and redesign where necessary.
Other projects planned throughout the school from Y1-9 include building Roman trebuchets, making gunpowder, redesigning steam engines and launching an invasion! These all encompass skills and knowledge from across the curriculum including subjects as diverse as Latin, Music and Chemistry. Pupils from across all ages will have access to age appropriate teaching on Architecture, Scientific Literacy, Spatial Awareness, Earth Science, Material Science and Geo-politics.
Talbot Heath is wholly committed and ready to continue delivering a first class education for the future.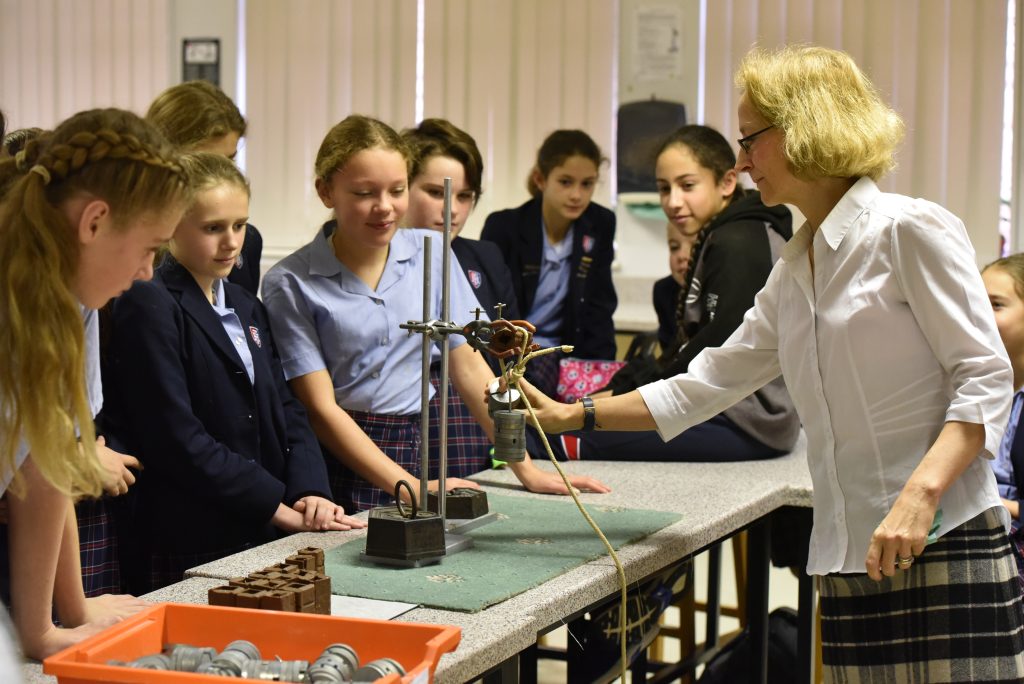 Key Skills
From the age of three, the idea that pupils will be able to decompartmentalise learning, and have one body of knowledge that you are able to pull strands from across disciplines.
Project management, communication – 60% of communication is listening.
Creating a narrative, knowing what you have to do and be able to structure it accordingly.
Critiquing work, many higher education, business experts and specialists today have said people seem to crumple under criticism, if we could introduce critiquing work from a young age, pupils would learn to receive critical feedback in a positive way and utilise this feedback to improve their work. Therefore by the time they reach higher education and employment, this type of feedback will be received by the person positively, building the important skill of resilience.
When looking at what sort of learners we would like to develop, these are my priority.
Resilience, as I mentioned, is key.
Practice based learning, looking at impact, adaptability – refining and modifying a project.
Confidence and self-assurance, pupils will have to deal with knocks and changes.
Creativity, more now than ever, in a world of artificial intelligence, is one of the distinguishing qualities in an individual.
The ability to think around a problem, taking initiative. If an employer is resourceful, provides a solution, this is an extremely attractive quality.
Open-mindedness, we are living in a global society, pupils will have to be global citizens with appreciation and development of social responsibility.
Ethical understanding, particularly in a rapidly changing world of technology, will be critical – human impact and consequences.
If you can engender some or all of these qualities, a healthy state of well-being will naturally follow.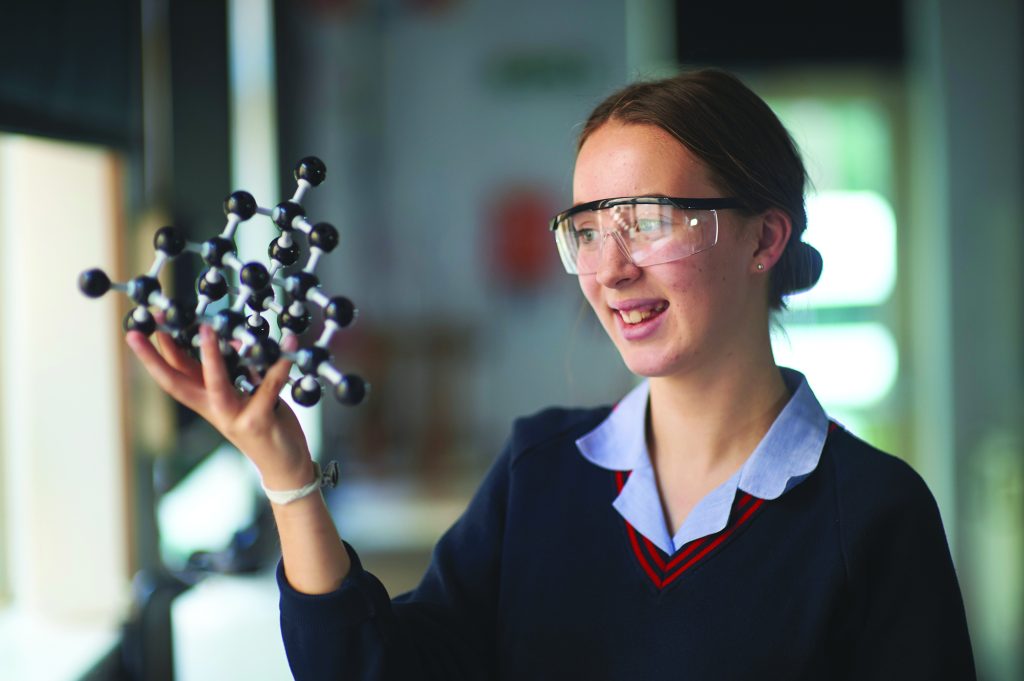 Key Curriculum Content
All pupils, when they leave will have an understanding of these key areas;
Digital Design
Design Thinking
Material Science
Ethics
Some of the key content areas will be embedded within the curriculum, some aspects will be integrated into the computing scheme of work, some aspects will be woven into the humanities, art, CDT and textiles.
The school will extend its collaboration with Bournemouth University, the Arts University Bournemouth and Southampton University, all world leaders in computer animation, robotics and design, as well as setting up new partnerships with institutions such as Stanford Design School, the Massachusetts's Institute of Technology and University College London.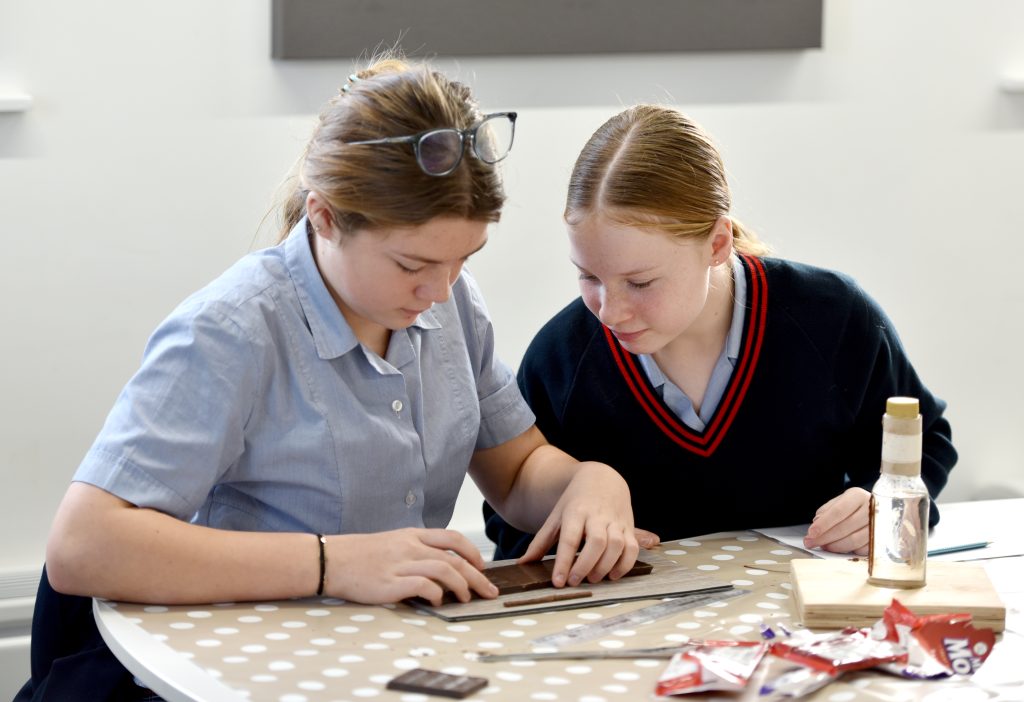 Curriculum Key Stages
How are we are going to integrate all of these aspects into each key stage. For example, starting with KS1 – why did baby bears chair break, when goldilocks sat on it – how could we have prevented that from happening? Looking at structure and material, pupils will be able to understand that. By us capturing the imagination, and making it relatable.
Triangle example – draw, digitally point it, make/build it, strength test it. To enable us to embed design thinking, material science, architecture and digital proficiency from the earliest age.
KS1 (4 – 6yrs) Looking at structures, plants, forces, developing practical skills.
KS2 (7-11yrs) We tackle more complicated engineering problems, states of matter, electronics. This will tie in with the science curriculum. CAD and CAM software will become part of the pupil's language.
KS3 (11-14yrs) We implement an extended project qualification, developing independence and core skills.
KS4/5 (15-18 yrs) As this is GCSE and A level, we aren't modifying the lessons because we have the curriculum content to deliver, but students in these year groups will have numerous opportunities to take part in projects and twilight sessions, or complete 10 week courses in engineering, design thinking and architecture. Dependent on their interest and time allowances.
Inspiring a love of learning
Our vision for education is unique. It puts design thinking and technology at its heart. It is an education that will inspire young people, will develop intellectual curiosity, relates to the real world and helps prevent our young people being overwhelmed by an education that revolves around endless exams and pressure. Children and teachers should not be crushed by their education system, it should not be a treadmill. There is another way, a way that keeps the spark alive and feeds a love of learning that will last a lifetime.