The affection that TH pupils, past and present have for their school is palpable. Whether it is friendships that have lasted a lifetime or the inspirational influence of a teacher, TH girls feel a strong tie to their school.
Our former pupils are an integral part of our school community; they share the ethos and history that has underpinned Talbot Heath since it was founded in 1886.
We want to stay in touch with all our former pupils, giving them opportunities to play an active role in the current community, whether by attending events, being part of our speakers' network or supporting the future development of the school.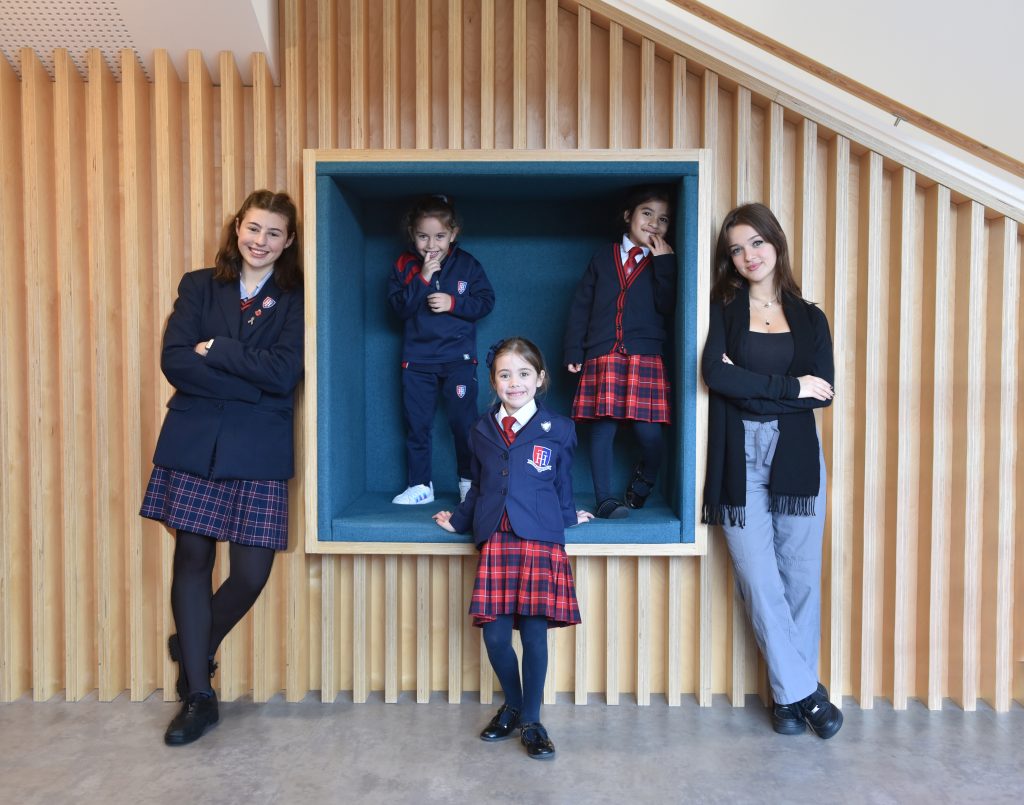 Once a TH girl, always a TH girl.
It is important for us as a school to keep our Alumnae feeling valued and still very much a part of our school community. This is now done through our 'Friends of Talbot Heath' online networking platform, which invites all former pupils, former teachers/heads, governors and current staff to be part of one exciting, online community. This platform boasts the following features:
A running feed of alumnae updates, interesting content, and photos from the school archives and conversations.
A full opt-in directory of alumnae, allowing you to connect with your Talbot Heath community around the world.
A mentorship program, giving you the opportunity to be mentored by others or offer mentorship to fellow alumnae/students.
A job board with current opportunities, posted by alumnae, students and strategic partners.
Group conversations allowing you to engage at a more granular level with those with the same class, interests, careers, industries, locations as you
Events posted by alumnae and Talbot Heath, inviting you to upcoming events, encouraging pop-up engagement, coffee meetings around the world, reunions, webinars hosted by subject matter experts within our networks, and other organic engagement opportunities created for and by you.
If you would like to be part of our Friends of Talbot Heath alumnae online community, sign up here: friendsoftalbotheath.org.
We also have a private Facebook forum, search Friends of Talbot Heath and request to join.
We love hearing about your pathways since leaving TH. Your stories are our stories, please share them with us. #THSchAlumnae
Leaving a Living legacy will enable the pioneering work of Mary Broad to continue.
For general Alumnae communications or to order a copy of the latest chronicle, please email friends@talbotheath.org.
We are proud of our history and heritage which is evident from the oak panelled library to our quads, cloisters and wrought iron balconies. The design of our school is unique and reflects the individuality of our school.
With this fascinating school history comes a vast archive and we are extremely excited to have started our digital archive journey. This currently includes material from 1886 to 2018, there are many categories to browse including a large range of photographs, School Magazines, Old Girls' Chronicles and so much more. There is a search bar, if you are looking for something or someone specific and a handy timeline search.
We hope you enjoy this fantastic resource and learn a little more about the history of Talbot Heath School.
In time we hope to have our whole school archive available to view digitally, therefore donations will help us achieve this goal. If you would like to donate to the Talbot Heath digital archive project please contact Hayley O'Shea, Marketing Manager hoshea@talbotheath.org
You may also be interested in our Miss VB Tennis Museum
School Archive