Extra Curricular Clubs and Trips
Extra-Curricular activities and clubs at Talbot Heath School are great ways for your child to discover exciting new subjects throughout the school and possibly make some new friends along the way!
New lists will be emailed out to parents and will also appear here as soon as they become available.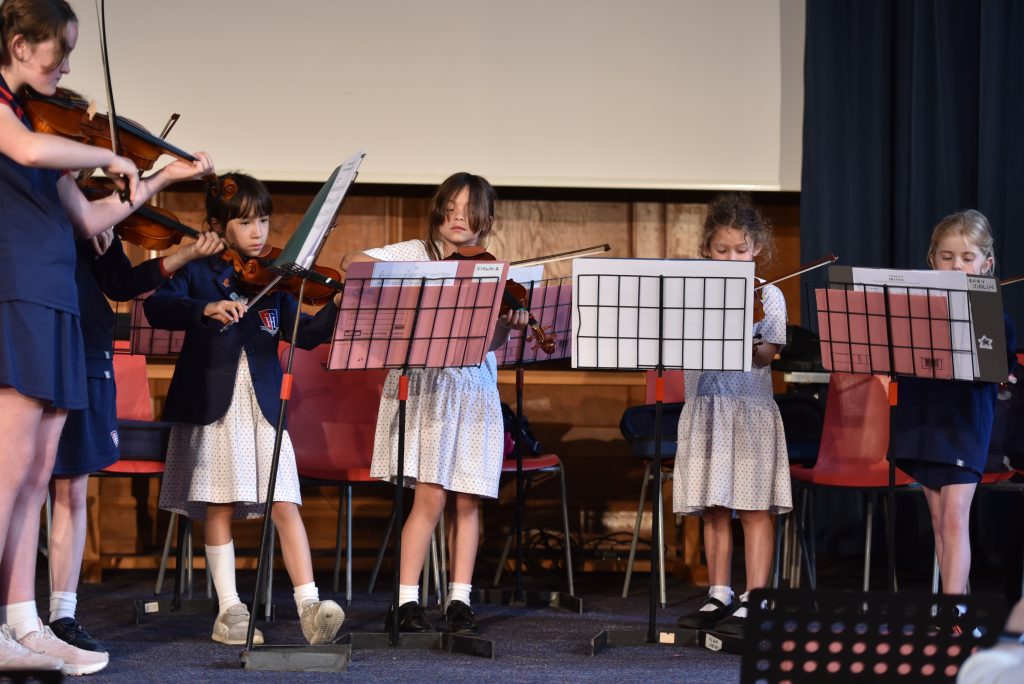 Junior School Clubs
Talbot Heath School's Junior School clubs offer a dynamic range of extracurricular experiences that cater to every interest and passion. From the melodious notes of musical ensembles like Athena Strings and the Brass Ensemble, to the energetic moves of Aero Dance and Ballet, students have the chance to explore and excel in their chosen pursuits. The dramatic flair of Drama Club, the teamwork in sports like Netball, Tennis, and Hockey, and the creative expressions in Clay Club all contribute to a well-rounded and enriching educational journey. These clubs not only allow students to develop skills but also to build friendships, boost self-confidence, and nurture their passions in a supportive and encouraging environment.
A full list of clubs running in Junior School for the Autumn Term 2023 is available here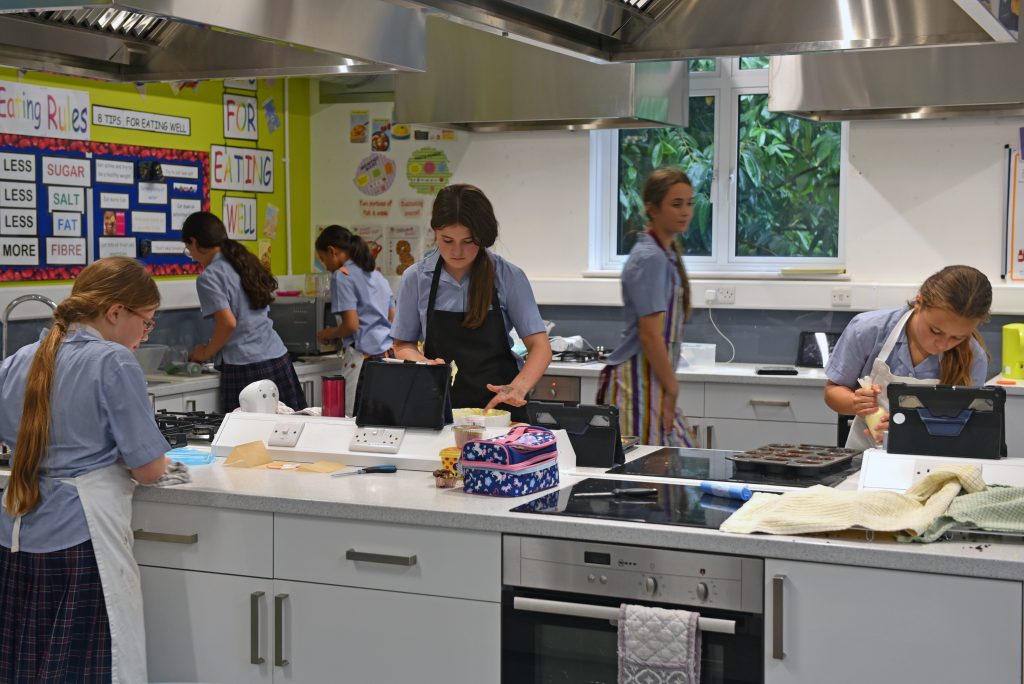 Senior Clubs
All Senior School clubs are free, they run before and after school and also at lunchtime.
Pupils don't need to be pre booked, simply turn up!
A full list of clubs running in Senior School for the Autumn Term 2023 is available here
Speech and Drama Lessons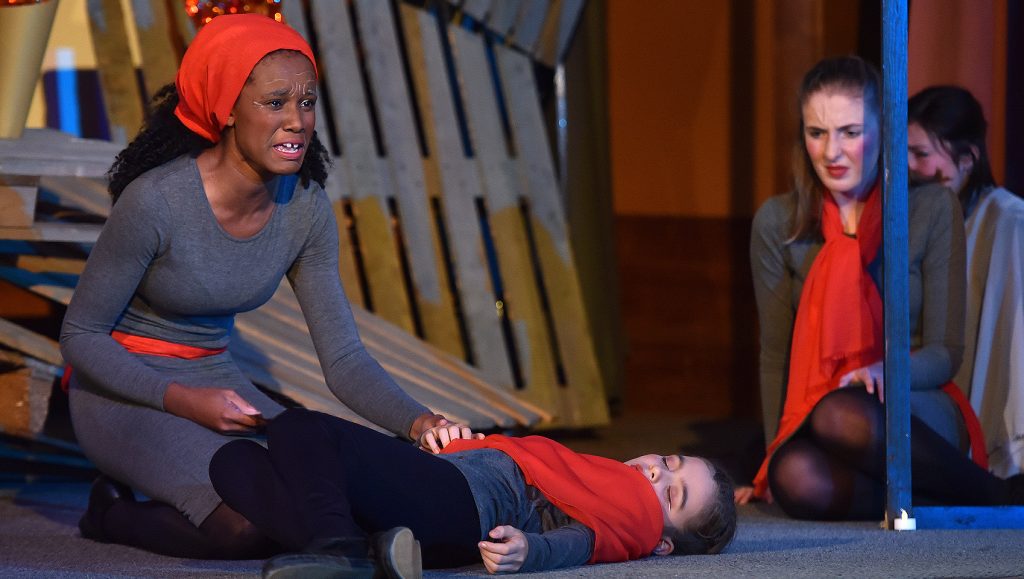 Speech and Drama lessons provide a platform for creative, intellectual and social development of the individual as a whole. Students develop a range of skills for performance and communication. These include: fostering an appreciation of literature, poetry and drama; learning vocal and acting techniques; confidence building; working with the LAMDA syllabus towards examination and an opportunity to display work to parents in our annual showcase.
We offer 30 half-hour lessons per academic year which, due to the unequal length of the terms, are usually scheduled as follows:
Autumn Term – 12 lessons
Spring Term – 10 lessons
Summer Term – 8 lessons
There will be flexibility on term dates
The total annual charge to parents is divided into 3 equal instalments. This will appear as an advance payment on your termly account.
The cost for 2023-24 is £267 per year for individual lessons, £148 per year for shared lessons.
Lessons are on a rotation basis. The lesson time for the following week will be sent out to pupils weekly. Sixth form pupils have lessons scheduled during study periods or before school and lunchtimes. Upper 5 students have lessons timetabled before school and lunchtimes. All other pupils will miss academic lessons on a rotational basis.
You may book speech and drama lessons via this form.
Pupils are expected to attend punctually and regularly. If a pupil is unable to attend a lesson they must inform Miss Tendler on receipt of the lesson time or beforehand where possible.
A period of half a terms' notice is required if your daughter intends to give up lessons. Lessons may discontinue if the attendance and/or effort of pupil falls below an acceptable standard. This will be discussed with the form teacher in the first instance.
LAMDA examinations have been accredited under the QCA and QCF. From Grade 6, examination in performance and communication is recognised with in the UCAS tariff.
Individual Music Lessons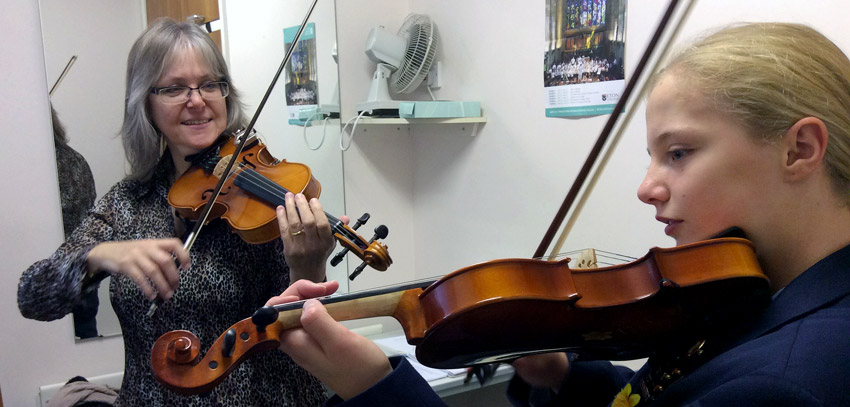 We have a very vibrant music school here at Talbot Heath. In addition to the academic music lessons the girls have on their timetables, the music department also offers individual music lessons, delivered by our peripatetic music teachers. This is for girls in year 2 and above. We offer thirty 30-minute lessons per academic year. These are not always split equally due to the term lengths. For some younger pupils, shorter lessons, or beginner group lessons may be possible. This is arranged upon request only.
The total annual charge to parents is divided into 3 equal instalments. This will appear as an advance payment on your termly account.
The cost for 2023-2024 is £801 per year. The hire of an instrument is £164 per year.
Lessons are arranged by the Director of Music on a rotation basis and a timetable is produced half termly and shared with pupils via email. A weekly email reminder is also sent to support the pupils with their organisation. Pupils will miss academic lessons on a rotational basis in order to take music lessons. Instrumental Tutors will provide a written report on progress twice a year.
Regular practice is required to enable and enhance musical progress. Pupils receiving instrumental and/or singing tuition are encouraged to rehearse in at least one ensemble (as appropriate) and are encouraged to participate in concerts and/or events.
Lessons missed through tutor absence will be made up by the tutor or, if this is not possible, the fees adjusted accordingly at the end of the year. Refunds will not be made for pupil absence, unless the pupil is absent due to an official school event and has informed the Director of Music of this in advance. Half a terms' notice is required if your daughter intends to stop lessons.
If you wish for you daughter to have lessons, please click here to complete the form, and your daughter will be added to our music register, and your bill adjusted accordingly.
Junior School Trips
The Pre-Prep students at Talbot Heath embark on a series of enriching journeys that blend learning with excitement. Reception explore the aquatic wonders at the Oceanarium as well as a visit to Westbourne Library which nurtures their love for reading and stories. In year 1, trips to Farmer Palmer's and Moors Valley introduces them to the joys of rural life through interactions with animals and nature, promoting outdoor exploration and environmental awareness. A visit to Corfe Castle & Model Village in year 2, instills an appreciation for history and architecture, while a visit for all to the Lighthouse allows them to dive into the pages of "The Jolly Postman" and witness some Christmas magic.
Junior School pupils at Talbot Heath School embark on a captivating journey of exploration and learning through a diverse range of trips. In year 3, pupils travel back in time to the Tutankhamun Exhibition and The Etches Collection at Kimmeridge. They gain insights into ancient civilizations at the Ancient Technology Centre in year 4, while visits to Hengistbury Head for years 3-6 provide hands-on experiences with geology and nature. Year 5 take on a poignant voyage through maritime history at The Sea City Titanic Museum and ignite their curiosity with interactive science exhibits at the Winchester Science Centre. Both years 5 and 6 venture to Grittleton House and the PGL centre in Osmington Bay which promise memorable outdoor adventures. Year 6 let their voices soar in harmony with countless others, during The Young Voices event at the iconic O2 Arena, fostering a sense of unity and music appreciation, and a visit to the Bovington Tank Museum fuels their fascination with military history. Finally, The Christingle Service at St. Marks Church for years 3-6, fosters a warm sense of community during the festive season.
Through these diverse outings, the students gather a kaleidoscope of experiences,  enriching their knowledge and values, and shaping their understanding of the world around them.
Senior School Trips
Talbot Heath School offers a diverse range of Senior School trips that enrich students' learning experiences. These journeys encompass both educational and recreational destinations. There are cultural visits to Bath, a thought-provoking trip to Shepton Mallet Prison, geographical studies of the New Forest, Living Rainforest, Durdle Door and Lulworth Cove, historical insights at Hampton Court, and engaging theatre outings for drama and music enthusiasts. The school also offers international trips to places like Rome and Spain, with past journeys extending as far as Japan, Borneo, and Rwanda to support Godfrey's Village of Hope. Not forgetting an exhilarating ski adventure to Italy's Aosta Valley. These diverse excursions contribute significantly to the students' holistic education and global perspectives. All Senior School trip information will be sent to the relevant year groups by email
The Duke of Edinburgh Award
The Duke of Edinburgh Award is very popular here at Talbot Heath and we have over 100 girls currently working on their Bronze, Silver and Gold Duke of Edinburgh Award Programmes.
The Bronze award is offered to pupils in Upper 4 and participants complete volunteering, physical and skills activities throughout the year. During the summer term they undergo training and practice for a 2-day expedition, walking through the beautiful Dorset countryside and camping overnight.
The Silver award is offered to pupils in Lower 5 and their expedition will be over 3 days and includes wild camping in the New Forest and Dartmoor national park – an opportunity to really get away from it all! Girls can begin their Gold award as soon as they turn 16 years old.
At Gold level they have to complete an additional 'Residential' section and take much more responsibility for planning their Expeditions. Recent Gold expeditions have ventured to the Brecon Beacons and Snowdonia – a very long drive in a minibus but worth it for the breathtaking scenery!
Gold awards are usually presented at St. James's palace and we are very proud of all of the pupil and former pupils who have recently achieved their awards. For further information about the Duke of Edinburgh Award at Talbot Heath School please contact Ms Horgan.
National Citizen Service (NCS)
We are proud to be working with the National Citizen Service (NCS) to deliver an unforgettable summer experience for students in year U5 and L6. NCS programmes offer young people a once in a lifetime opportunity to do something meaningful with their summer break.
During their time on NCS, students will have unforgettable experiences and develop skills they can rely on during university, apprenticeships, and their career. Any work experience is invaluable on a CV or personal statement too!
Participants will do something great for their local community, carrying out a social action project to support a cause they care about. We have seen first-hand what an amazing feeling of accomplishment and increased confidence this brings. Throughout the pandemic, teenagers on NCS donated well over 200,000 hours of their time to help rebuild their communities after the first lockdown, showing what a difference young people can make.
NCS lasts 2 weeks (Monday – Friday), during which participants will: meet new people and stay away from home for five days, take on new challenges and develop the skills and confidence to take on their next steps. They will also get their chance to give back to their local community through volunteering action.
A place on NCS is worth around £1200. However, thanks to government funding for the programme, NCS will only ask for a contribution of £50 to cover some basic costs. To ensure that everyone can access the NCS programme, there are bursaries available to those who are eligible for free school meals, have an EHCP, are in or have recently left care, or are a young carer.
There are several start dates to choose from: go to wearencs.com to find out availability in the area for your teen and encourage them to sign up for a summer they will not forget!
Places go quickly! Plan and book ahead of time!
If you have any questions, in school Mrs Barham can help you or give NCS a call on 0800 197 8010. Frequently asked questions can be found at wearencs.com/faqs.
This is such an amazing opportunity for all our 16 and 17 year olds; they will develop a huge range of skills, and experience a unique working environment of fun and community spirit. In a world that is ever changing, our young people need to be resilient, confident and flexible and NCS gives them this chance to grow in a safe setting, as part of a nationally recognised organisation.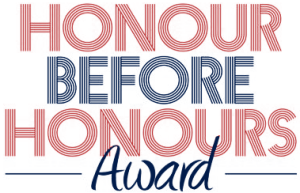 Honour before Honours is a student leadership award to encourage independence, creative thinking and interdisciplinary learning.
What does it involve?
Each level has 12 criteria to be achieved, 2 of which you have to design yourself. Tasks include organising a charity event, being involved in a school club, collecting outstanding work. You are responsible for collating evidence, collecting verification and deciding when you are going to do each activity.
Who can apply?
Gifted, talented and abler girls will be invited to apply but it is open to everyone, as long as you submit an application form and it is approved.
How long will it take to achieve?
It depends on you, but months rather than weeks!
What's next?
Get it approved and complete all 12 criteria
Provide evidence and a staff comment for each criterion
Return to Mrs Atkins
Await the presentation of your award