A great education needs to be fuelled by great food!  At Talbot Heath, Holroyd Howe (specialist independent school and college caterers) provide delicious and nutritious food freshly prepared on site daily for our students.
FRESH LOCAL SEASONAL PRODUCE EVERY DAY
We use the best British ingredients, nothing processed, nothing added.
We source locally and have established partnerships with Hampshire farmers, producers and artisan food suppliers so that our chefs have the best, freshest available produce to create delicious seasonal dishes.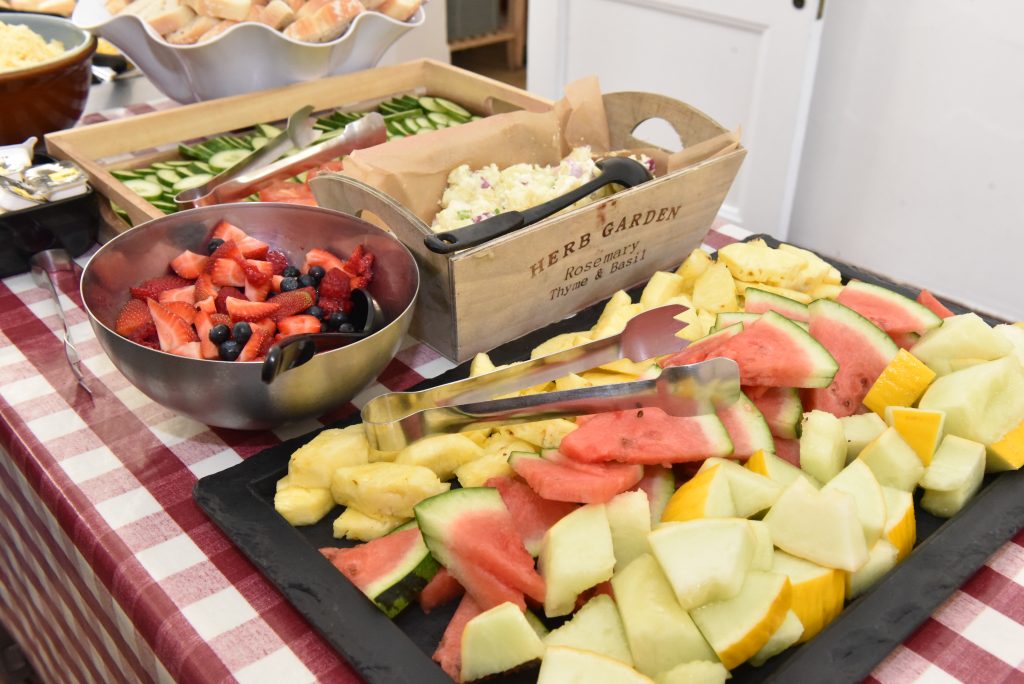 HEALTHY EATING AND FOOD ALLERGIES
At Holroyd Howe we wholeheartedly encourage a healthy lifestyle within our schools. We adhere to the principle of 'getting the balance right'; providing enough fruit and vegetables, protein, fibre and starchy foods whilst limiting fat, sugar and salt.
Our goal is to help pupils of all ages enjoy balanced meals. If your child has an allergy or food intolerance please do let us know, we are experienced in catering for many different diets and our trained teams will provide them with an alternative meal, ensuring their dietary needs are met.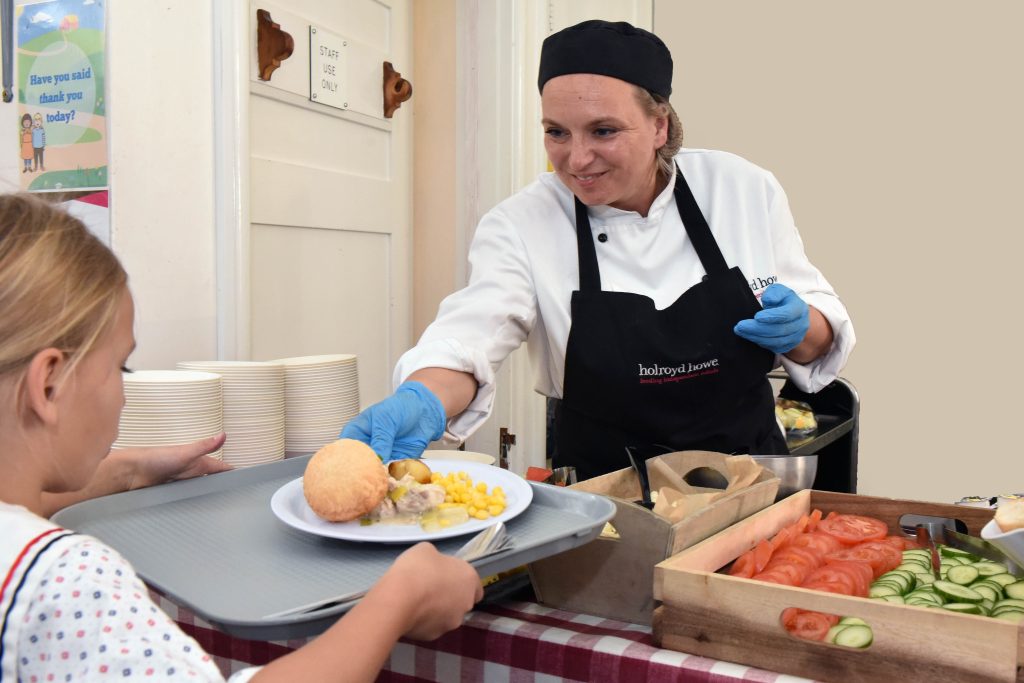 HOLYROYD HOWE'S COMMITMENT TO YOU
We buy 100% of our meat and 90% of our fruit and vegetables from UK sources; Our eggs come from RSPCA Freedom Farm Assured sources only and are certified with the Red Lion Quality Mark; All our milk is produced from Red Tractor accredited farms; All our fresh bakery products are made on-site or by local bakers close to the School; No fish on the IUCN threatened species red list is used within our menus and our suppliers are prohibited from sourcing "At Risk" fish.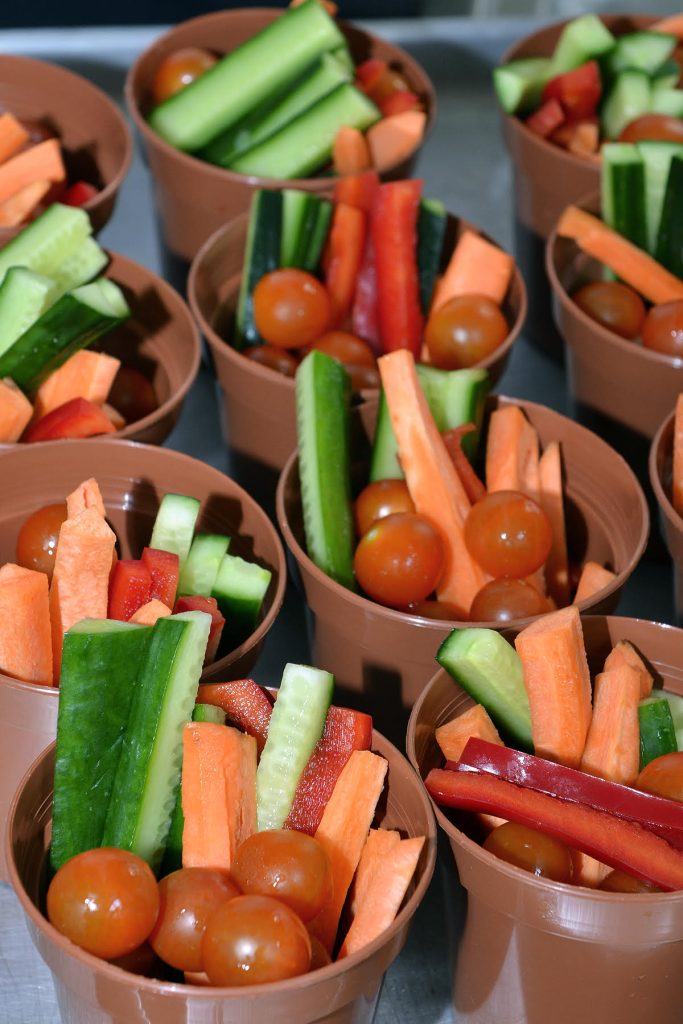 SNACKS
A range of healthy and filling snacks are on offer during the mid-morning break.
Please click on the menus below to see examples of our four week rotating School Menus
Junior/Pre-prep
Senior School