Please find below a list of our governors' biographies:
To contact the governors: Hayley Upton, Clerk to Governors
Email: hupton@talbotheath.org
Telephone: 01202 761881
Address: Rothesay Road, Bournemouth, BH4 9NJ
Meet our governors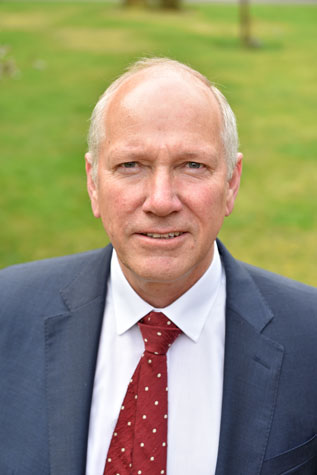 Dr Richard Day
Chair of Governors
Dr Richard Day
Qualified in medicine in London in 1978. After training in London, Hull, Portsmouth and Southampton, he was appointed as a consultant geriatrician to Poole Hospital in 1988. His clinical interests included drugs and prescribing, and stroke medicine. He was regional advisor to the Royal College of Physicians of Edinburgh, and examined regularly for the college.Other commitments include work with the King's Fund on hospital governance in the 1990s, and a spell as Secondary Care doctor to Southampton City CCG from 2012-17. He is Medical Director for Care South, a charity providing residential and domiciliary care in the south of England. He retired in 2017, and is now entertained by art, piano and grandchildren. His daughter flourished as a pupil at Talbot Heath for 11 years to 2003, his wife Morag is an ex-TH governor, and he was appointed as governor in 2018.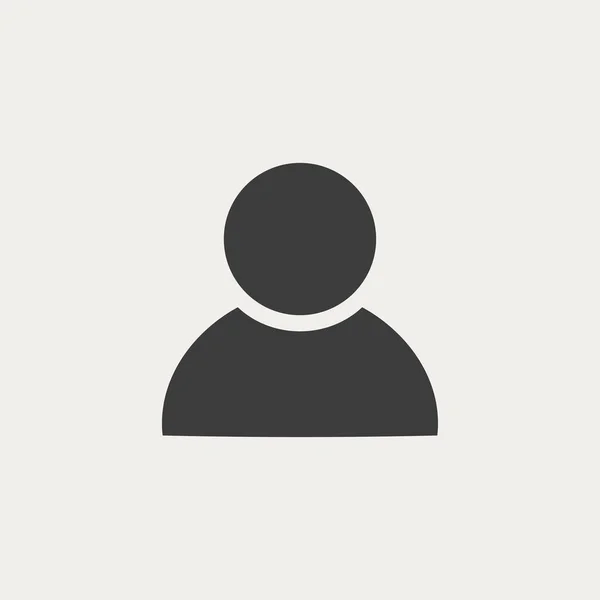 Dr Lido Badawy
After qualifying in Dentistry from the University of Birmingham in 1988 and working in The West Midlands I moved to Poole with my wife Jane in 1993 taking over a small Dental Practice.
We successfully grew the practice to a 4 site practice with 10 dentists and 50 support staff. After the sale of our business I now Co own a small private practice in Westbourne.
At the same time we were fortunate enough to have 4 children. My three daughters all attended Talbot Heath Senior School which they loved, the last one leaving at the end of 6th form in 2019.
I hope I can help the school continue to thrive and produce the amazing, capable and well rounded pupils it has always done who are a credit to their parents and society as a whole.
I hope that through my business experience and through being in regular touch with a number of TH families I can offer the board of governors insights and information from alternative perspectives.
My external interests are mainly sports based. I am an Ironman Triathlete, race Catamarans at Parkstone Yacht Club and a former swimming international.
I feel very honoured to be asked to join the governing body and really look forward to working with the dedicated team of governors at TH.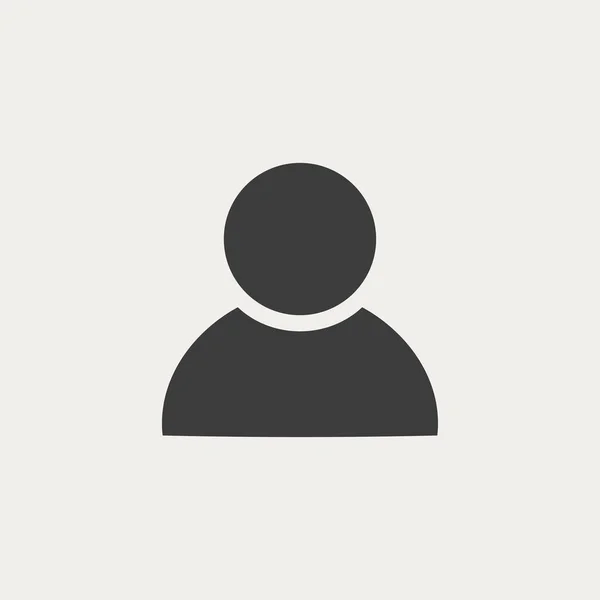 Jonathan Burke
Governor & School Chaplain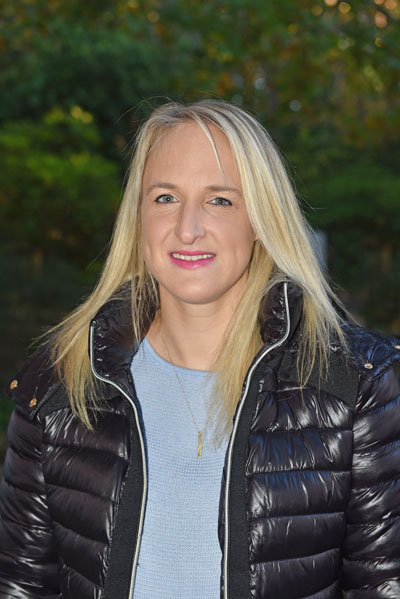 Alexandra Ewins
Alexandra has held a career with the American banking firm, JP Morgan, for the past 13 years. Currently Alexandra is an Executive Director of the firm, working within the Investment Banking division of JP Morgan. She runs a global team of approximately 80 staff covering the legal execution, client and regulatory commitments for multiple derivative products across 5 global hubs, spanning multiple time zones.
Alexandra also represents JP Morgan on a number of Industry and Regulatory forums in addition to driving multiple technology/transformation programs and supporting staff development through career, diversity and inclusion initiatives.
Skills used daily include strong leadership, influence, negotiation, people skills, the ability to work under pressure & the necessity to deliver on budgetary targets whilst maintaining a strong and controlled framework across all regions.
Outside of work, Alexandra is married with two children, Amber & Charlie. Amber is thoroughly enjoying her TH experience and. Sport & Fitness are a pivotal part of our family life (having reached a strong standard in multiple sports over the years) Socialising, dining and reading feature on her list of hobbies in addition to a love of Portugal & skiing.
Alexandra is looking forward to using the transferable skills used in her current role, becoming part of a great team and helping to make a difference. As a former pupil of TH herself (Junior & Senior – finishing in 2003) Alexandra feels honoured to be presented with an opportunity to give back to the school and the extended community over the upcoming years.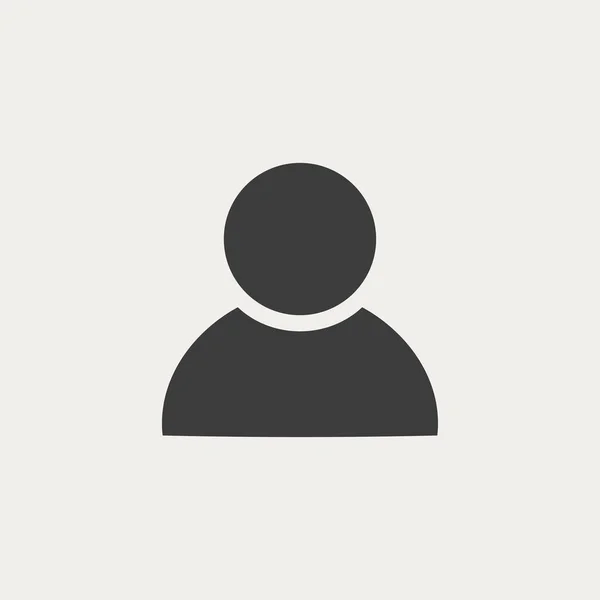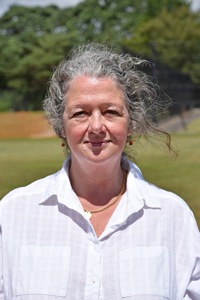 Theresa Magrath
I love English Literature and consequently pursued the subject to a post graduate level at the University of York. I studied for my PGCE at the University of Southampton and began my career as an English Teacher at Parkstone Grammar School. In 2003 I became Head of English and Drama at Talbot Heath School and went on to become head of Sixth Form. I retired in 2020.
I have lived in Bournemouth for nearly 30 years and enjoy the company of a mischievous fox terrier who accompanies me on eventful walks.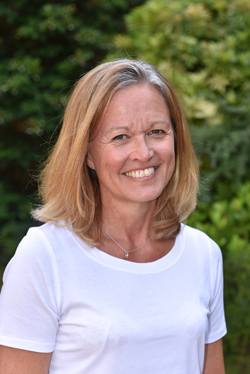 Rebecca Newton
I am married with two children, now in their 20s. I was born in Bournemouth and attended Bournemouth School for Girls. On leaving school I went to work for an Estate Agent and later qualified as a Chartered Surveyor.
I have now worked in the property industry for some 30 years, managing commercial property for companies and individual clients, including the Metropolitan Police, HSBC, QinetiQ and major banking institutions. My work brings me into contact with a wide range of businesses across the south coast of England.
I have loved music all my life and continue to play the piano and church organ. I also enjoy choral singing. I keep fit by training at the gym and walking with our dog. Until recently I have been a leader in Girl guiding and was wardrobe mistress for a local theatre school where my daughter was a member.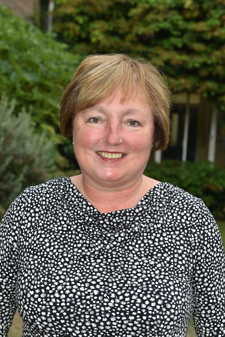 Sarah Richards
I was born and still live in Poole where I am strongly rooted with my father having twice served as Mayor of the Borough. I attended TH from 1970 – 1980 during the transitional phases of decimalisation, boundary changes (which meant the removal of the Dorset/Hampshire boundary from TH land) and the abolition of Direct Grant schools of which TH was one. My sister also attended the school and both my daughters attended TH from kindergarten through to senior education with Catherine serving as Head Girl.
I am a Chartered Legal Executive, recently retired from practice as a specialist Private Client practitioner with Trethowans LLP. I fulfilled the role of Private Client Team Leader for both the Poole and Salisbury offices (having previously been Head of Department for the Poole firm, Dickinson Manser, which merged with Trethowans) and as such steered it through the intricacies of a merger between two large established firms.
My husband, Ian, is a Solicitor and we got to know each other when I kept score for the Young Solicitors Cricket Team (LEX11) with which he played. Subsequently I took on the organisation the European Law Conference for the Bournemouth & District Law Society which I continued over many years, taking approximately 50 delegates to various European capital cities. every Autumn In 1990 I served a term as the youngest, to that date, Chairman of the Bournemouth and District Institute of Legal Executives. Currently I am Vice Chairman of the Wessex Young Musicians Trust, which is a Grant giving Trust supporting in particular but not exclusively the Wessex Youth Orchestra.
My interests include the Arts, the countryside, gastronomy, travel, equestrian sports, tennis, cricket, family and friends and I have always been and remain very grateful for the education I received at TH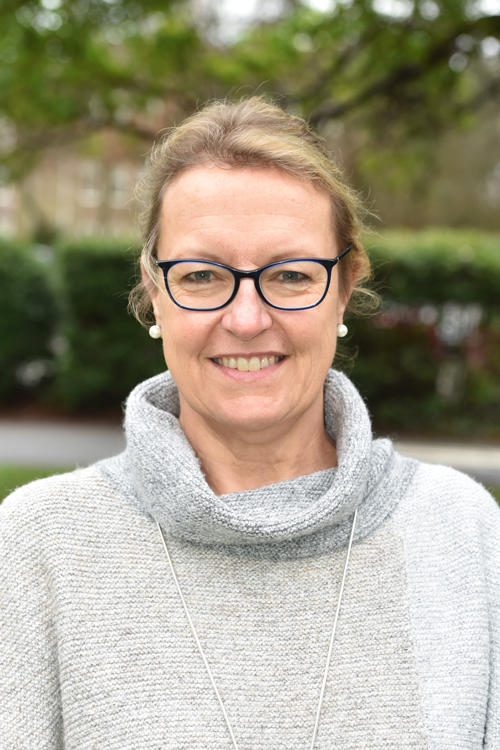 Dr Debbie Sadd
I was born and brought up in Bournemouth, educated at TH before embarking on a career in Finance in London. In the early 1990's my husband and I moved to New York where our first son was born. On returning to the UK, we settled first back in London and then moved to our present house near to school. After our second son was born, I returned to studying at Bournemouth University for a master's degree, quickly followed by my PhD during which I was invited to become a full-time member of the teaching team. I have been there in total for 18 years now, with my current management role being Head of Department for the Department of People and Organisations within the Business School. Our department is responsible for the delivery of two of our flagship degrees, the Business and Management undergraduate suite and the MBA. I have responsibility for over 1500 students and around 40 staff. My subject areas are strategy, leadership and marketing. I have also been until recently a Virgin Start Up Mentor and I ran the Festival Maker volunteering programme on behalf of the University working alongside Bournemouth Borough Council at all the major town events. In the last few years, my work for the University has taken me as far afield as the USA, China and Hong Kong, Japan and South Africa. Some of these trips are teaching and training, others recruitment for overseas students.
I enjoy very much being at the forefront of education, recognising the changes happening
in how young people engage with their education in the 21st century. I am also very aware
of the rate of change within not only the workplace, but in our everyday lives and how this
impacts education. I am very excited about being a Governor at my old school.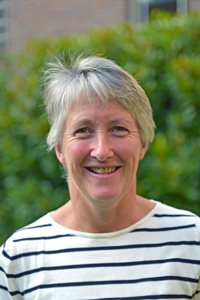 Clodie Sutcliffe
Governor
Clodie Sutcliffe
I was born in Bournemouth, and educated at Talbot Heath School, following in the footsteps of my
Mother and was Deputy Head Girl in my final year.
I graduated from the University of Warwick with a degree in Physical Education and Mathematics,
with Qualified Teacher Status, and went on to teach at Wentworth College, where I was Head of
Physical Education.
My career then took a different path, when I joined Dorset Police. I remained operational
throughout my career, and for several years was a Critical Incident Inspector. My role involved
managing the operational response to major incidents, total resource management of staff,
investigations of high risk missing persons and all other high risk incidents, responding to
complaints and dealing with the welfare of the officers I commanded. I also served as the Section
Commander of the Bournemouth East area and finally as a Custody Inspector.
I retired in 2019, and currently run my own business as a Sports and Remedial Massage Therapist.
My hobbies include triathlon, completing an Ironman in Austria in 2019, and I've taken up
paddleboarding. I always love a challenge!
I have served as a Governor of Talbot Heath School since 2013, a role which I am incredibly proud
to perform.