These open events are a wonderful opportunity to see the School in action, view the facilities and meet with staff and pupils.
Parents and prospective pupils are welcome to visit and tour the School during term time. Tours of the School are possible at any time during the academic year.
Tours of the Senior School will normally be with one of our Sixth Form students or with the Head of Admissions, Mrs Campbell-McLean. Boarding families may wish to spend additional time touring the Boarding House.  Junior School Tours will be led by Mrs Guest.
Mrs Harris, Head and Mrs Pugh, Head of Junior School are keen to welcome all prospective parents and pupils in person to offer them an insight into the School and to establish a relationship with each family. You can book your Head's talk and tour here.
Once you have registered your daughter, we encourage all prospective pupils to experience at least one Taster Day prior to joining Talbot Heath. Arrangements can also be made for an overnight/weekend stay for prospective boarders.
Girls who are considering the Junior School will sit their entry assessment whilst they are with us for the Taster Day.
External candidates for Senior School will sit an entrance exam and achieve our minimum academic requirement before they are offered a place. As a through School, pupils from our Junior School will be assessed on an ongoing basis and guaranteed a place in our Senior School if they meet the criteria listed in our whole School admissions policy linked below.
If your daughter is looking for an in-year entry to the Senior School, she will be invited to sit our entrance test at the start of her Taster Day.
Parents who would like to register their daughter can do so at any time; prompt registration is recommended to avoid disappointment due to potential waiting lists. See timeline of admissions below. The admissions team are keen to ensure that our admissions process is straightforward and smooth for all prospective parents and pupils.
Please contact:
Senior School – Mrs R Campbell-McLean Head of Admissions, Telephone: 01202 761881 Email: admissions@talbotheath.org
Junior School – Mrs K Guest Head of Admissions, Telephone: 01202 763360 Email: junioradmissions@talbotheath.org
The whole School admissions policy is available on our School policies page.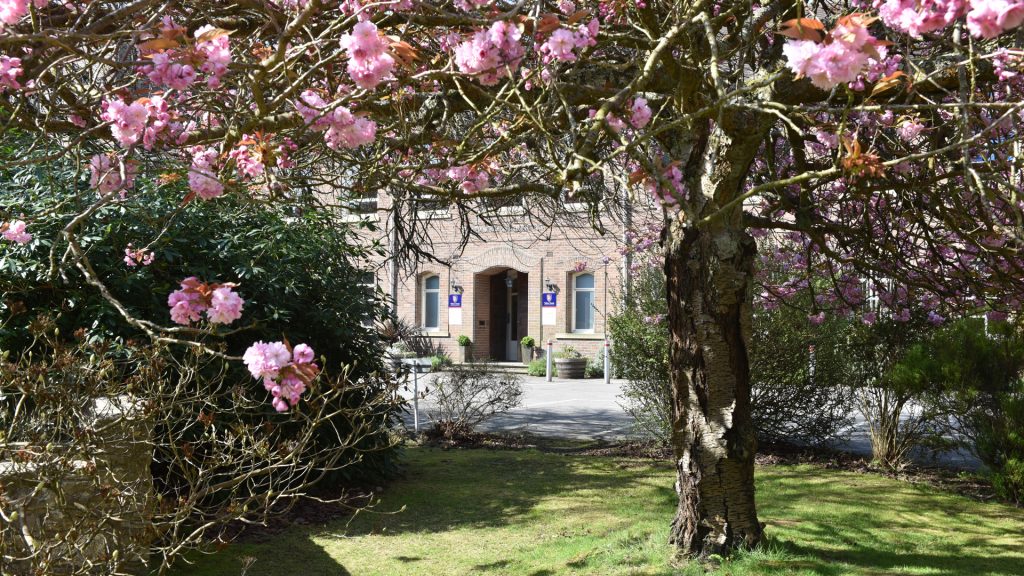 Admissions Timeline
Junior School
Applications for Junior School can be submitted during the year, places are subject to availability/waiting lists.
Senior School
Deadline to register for a place in Year 7/8/9/10 2023 (please indicate if you would like to be considered for a scholarship) is

1st November

.

Deadline to submit scholarship portfolios: Sport, Art, Drama, Music, Steam, All Rounder (minimum of two disciplines), Tennis Academy & Swimming Academy – is

1st December.

CAT 4 testing for external candidates takes place during the Autumn term.

Selected candidates invited to sit Academic test papers.  Testing will take place at the end of

January

.

Scholarship invitations sent to successful scholarship applicants (all other disciplines).  Assessments will take place at the end of

January

.

Confirmation of place and scholarship offers are sent on

March 1st

.

Acceptance documents will not be accepted by the School until

Monday 4th March.

 
Sixth Form
Deadline to register for a place in 6th Form (please indicate if you would like to be considered for a scholarship) is – 1st November. Testing will be Mid November.
If these deadlines have passed, please contact admissions@talbotheath.org