Through the mastery of small achievable tasks in a woodland environment, Forest School aims to encourage and inspire individuals of any age, to succeed and grow in confidence and independence so that they are able to develop a sense of self-worth.
At Forest School, children acquire new skills as they are ready for them, so that activities can maintain a degree of challenge and excitement, whilst remaining safe and controlled. Children learn to assess and manage risks and develop lifelong learning skills. Unlike other forms of outdoor education, which tend to have a focus on team building, challenging activities and competitiveness, Forest School embraces an entirely different approach through nurturing, supporting and aiding the development of self-esteem.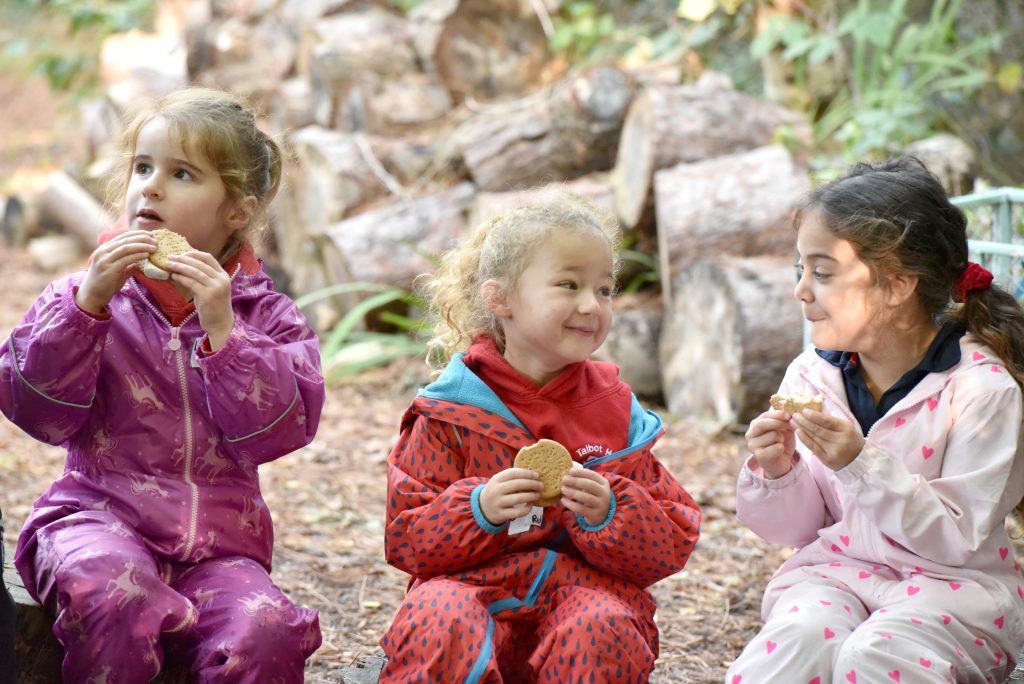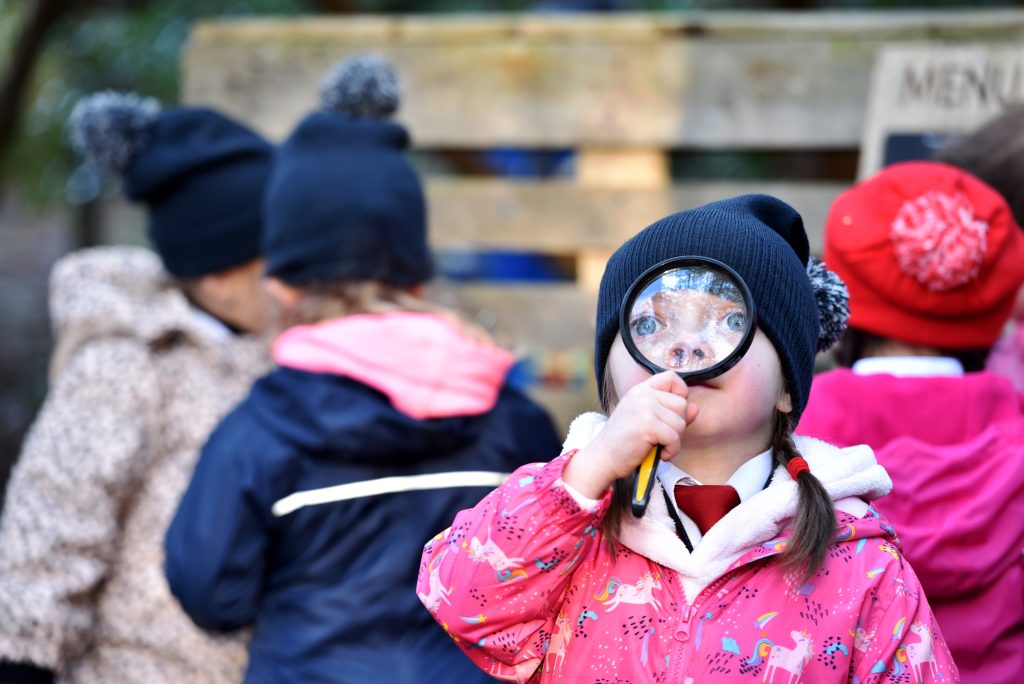 At Talbot Heath, we are very blessed to be situated in the middle of 6 hectares of pine woodland. These woods have been enjoyed by pupils over the past 136 years.
Our Forest School is run by our own qualified Forest School Leader who delivers sessions from Kindergarten to Y6 with a flexible drop-in style Woodland Wellbeing club for Senior School pupils during their lunch break, once a fortnight. We are blessed to have two Forest Schools areas. The main site where we are able to run a full Forest School programme and a smaller Forest School trail which is used for EYFS children to give them a sense of the woodland in a secure smaller area.
Our Forest School programme enables our children to grow and progress in all areas of their development: social; emotional; physical; academic and spiritual. In particular, through Forest School our aim is to support each child in developing:
Self-awareness
Self-regulation and the ability to assess and manage risk
Intrinsic motivation and a love of learning
Empathy, co-operation and awareness of others
Good communication and listening skills
Independence
A positive mental attitude, self-esteem and confidence
Physical development
Problem solving and reasoning
Improved ownership, knowledge and understanding of natural environment