Honey Bees Family & Toddler Group
Honey Bees Family and Toddler Group is a hive of activity for children age 0-4. Open to all, Fridays from 9.30am-10.30am.
Our stay and play sessions are run by our in-house Early Years specialist teacher and held during term time in our well-equipped Jubilee Hall, nestled in the woodland within our Junior School grounds.
Each week, our stimulating sessions will include a variation of activities to entertain and engage your little ones.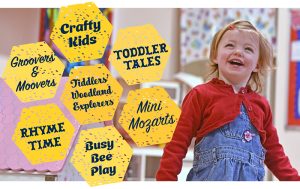 These drop in sessions are designed for you to have the chance to have a cuppa and catch up with friends and is an opportunity to meet new people.
£3 per session for your first child, £1.50 per session for siblings, block booked and paid for per half term. This includes complimentary coffee, tea and biscuits. Free parking available on site.
New customers please fill in our booking form here
Existing customers, you will be offered an exclusive loyalty discount and priority booking, we will contact you with a booking link.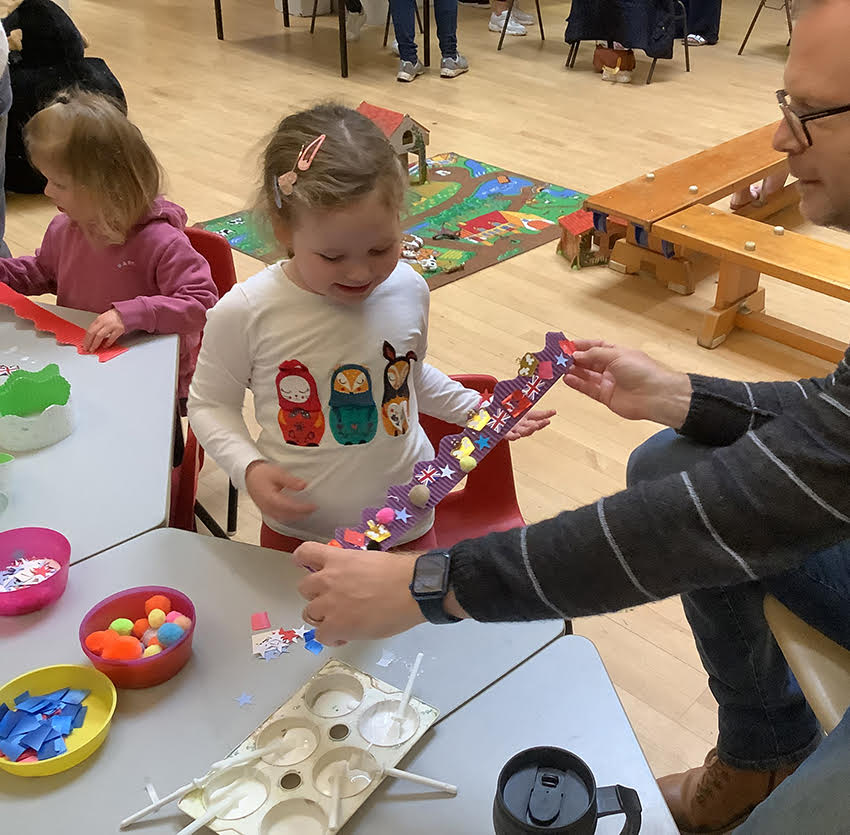 All welcome – parents and grandparents, we are looking forward to seeing you there!
Autumn Term dates are 15th and 22nd September, followed by 6th, 13th and 20th October. (We are busy bees – our Autumn sessions are now fully booked!)
Winter term dates are 3rd, 10th, 17th and 24th of November, followed by the 1st of December (we will be taking bookings for winter term at the end of Autumn)
Directions: to access Talbot Heath School grounds, enter our drive via Rothesay Road (we advise, for Sat Navs use BH4 9NH) follow the drive and you will pass our Sports Hall, Senior School and staff car park on your right. Keep going, past the green on your right, bear right and pass our Boarding House on your left. You will soon come to a mini roundabout near the Junior School, turn right and park anywhere amongst the trees. There will be signs to The Jubilee Hall.