We are very fortunate to have a flexible working space in our custom-built Design studio with state-of-the-art facilities that accommodates our very youngest pupils to our very oldest.
Our equipment includes an extensive range of hand and power tools for creating working models and prototypes:
| | | |
| --- | --- | --- |
| Pillar drill | Band facer | Bandsaw |
| Buffer | Scroll saw | Bobbin sander |
| Hot wire strip heater | Hot wire sculptor | Vacuum former |
| CNC laser cutter | CNC vinyl cutter | 3D printer |
| CAD (computer aided design) suite with laptops | Virtual reality headset for CAD | |
Students in Senior School receive CAD (Computer Aided Design) lessons in Year 7 and 8 as part of their Computing lessons. They focus on architecture and learn how to use Google Sketchup to design their own building which is based on the work of a famous architect. The girls are then able to view their buildings in virtual reality during the design process. This allows them to adapt and modify their buildings in a unique way, quite unlike the experience of simply seeing them on a screen. Being able to 'step inside' a virtual building that they have designed offers new and exciting opportunities in the world of design.
Students are also able to take part in the extra curricular STEM club.
Students are taught about various Design & Technology principles through our innovative Interdisciplinary curriculum as can be seen below.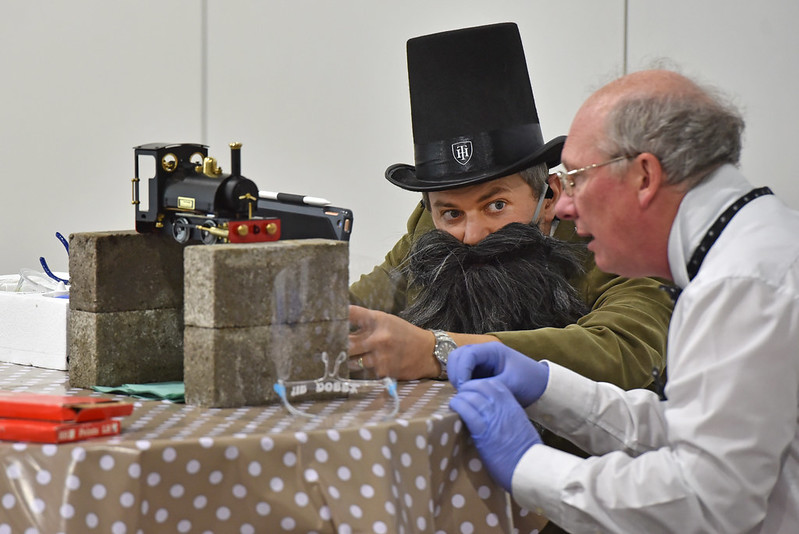 SENIOR INTERDISCIPLINARY
We are very excited by our Interdisciplinary curriculum at Talbot Heath and believe it to be amongst the most innovative in the UK.
At regular intervals in the year, students come out of their normal timetabled lesson from a range of different subjects, and come to the STEAM Hub instead. We focus on encouraging the girls to see the benefit of cross-curricular learning and how this can benefit their studies. There are always links to be made between subjects for any given topic. A few exciting examples of what we do are described below: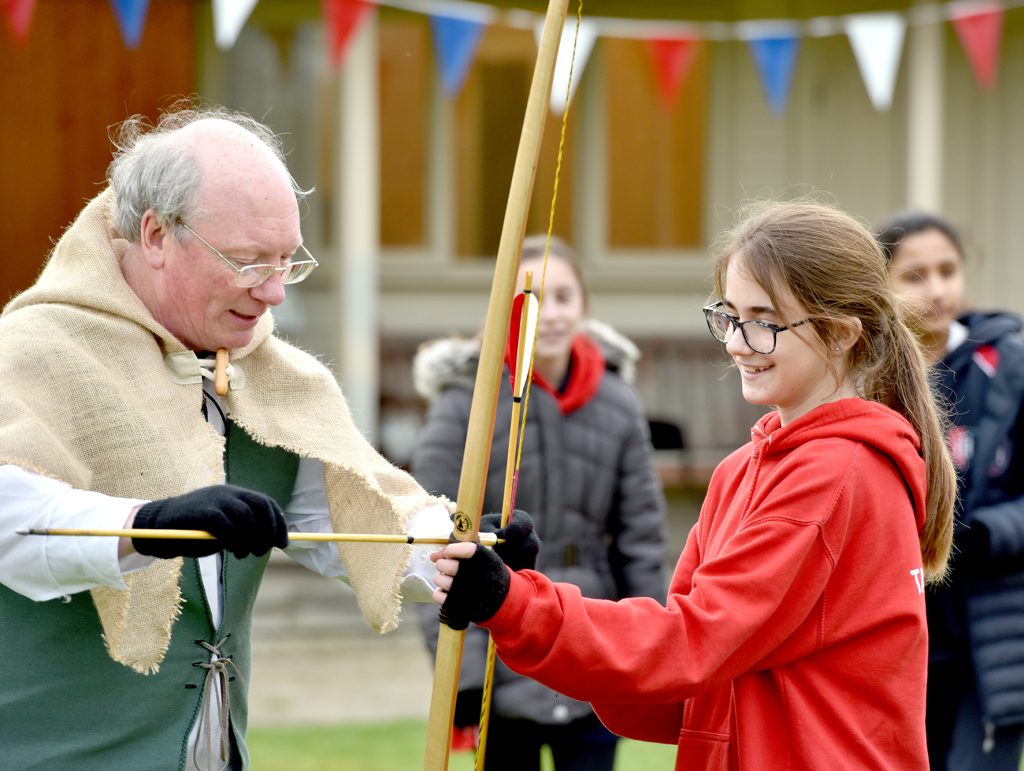 In their History lessons when studying castles…
Students attend a Design lesson about the invention of the longbow and how crucial this was to the success of the medieval armies of the time. They learn about the science of wood, bio-mechanical development and trajectories. Rather than making it a theoretical lesson, the girls themselves are able to try a full-size longbow and fire it through an arrow slit to experience what it was like to use this much fabled weapon of war. Giving real hands on experience brings the learning alive.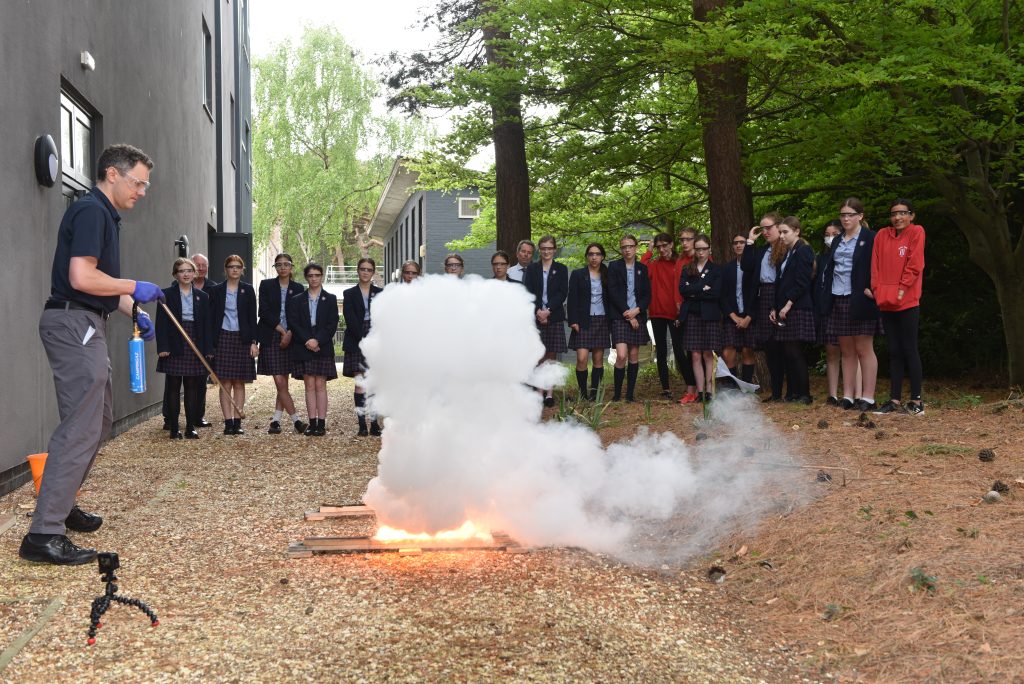 In a truly unique way…
Students in Year 8 are treated to a full day of Interdisciplinary learning based on the Gunpowder plot. In Design they learn about the composition of gunpowder, see how it is made, then witness a controlled explosion on site which allows them to smell the Sulphur and hear the bang as the chemicals combine. In Science they learn more about the chemical reactions that occur in the explosion. In English they produce creative writing which is based on explosions and war poetry. In Drama they re-enact the events leading up to the event on November 5th. In RS they discuss the ethics involved with the gunpowder plot and consider the intentions of a freedom fighter. In History they consider a different angle and learn whether everything that we think we know about the 5th November is all as it seems. The girls finish the day with a talk and book signing by the award-winning author, Ally Sherrick, whose book 'Black Powder' has received critical acclaim.
In other cross curricular lessons…
We are able to look at topography in Geography, or molecular arrangements in Science. Using our technology we are able to integrate CAD and explore the subject matter through virtual reality as well as making use of our 3D printer.