Our Seniors benefit from accessing our purpose-built Music School which houses a beautiful Concert Hall with Yamaha grand piano, two large teaching rooms, an iMac music suite running Sibelius and Logic Pro X and eleven instrumental teaching/practice rooms, each with a piano. The Concert Hall is used for staging informal concerts and is a hive of activity as a rehearsal base for musical ensembles.
Music is taught by specialist teachers across the school. The emphasis in Years 7 and 8 is to develop the skills and knowledge within a variety of musical contexts. This includes music from around the world, orchestral music, music for film and video games alongside popular styles and band projects.
All students are encouraged to develop secure keyboard skills alongside their chosen instrument of choice. The department is well equipped with popular and orchestral instruments which are available for classroom use and hire. We continue to use iPads to build upon the technological skills embedded within our Junior curriculum. To enhance these skills further, we also use Logic Pro X software to record, edit and produce musical compositions.
Our enthusiastic and dedicated Directors of Music work to deliver the curriculum across Key Stages 3, 4 and 5. In addition to classroom teaching, the Music Department has a fantastic talented team of peripatetic staff who deliver one-to-one instrumental and singing lessons (see below). The department is a centre for the instrumental examinations of the Associated Board of the Royal Schools of Music and also enters students for Trinity Classical and Trinity Rock 'n' Pop exams.
A range of musical ensembles meet on a weekly basis with access for all students from across the school. A busy concert schedule includes a regular programme of KS3,4 & 5 Evening Concerts, the annual Carol Service, a Musical Theatre Production, Spring Concert as well as community events and trips. In the Summer term we culminate with a cross-curricular Creative Arts Festival. Senior musicians and Music Scholars have the opportunity to develop their musicianship and leadership skills by offering to lead and support with Junior ensembles. Our Music Scholars also enjoy an exciting programme of additional opportunities and events to stretch them further.
The school is very proud to have produced some outstanding internationally acclaimed musicians, such as cellist Natalie Clein and opera singer Kate Royal.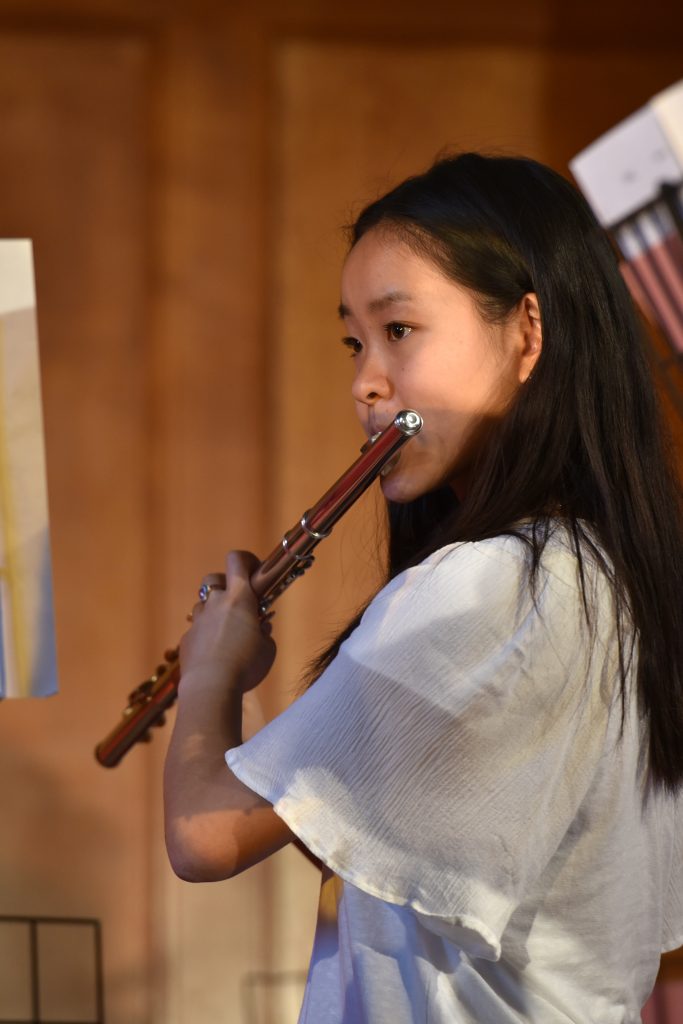 Individual Instrumental Lessons
We are pleased to offer a wide range of instruments for peripatetic lessons. These are delivered on a one-to-one basis or in small groups for complete beginners (by request). Lessons are delivered during the school day and times are rotated to reduce the impact on curriculum lessons. For more info on our individual lessons, please visit our extra curricular page.
If you are ready to book now, you may do so on this link.
Flute
Clarinet
Saxophone
Cello
Violin
Viola
Double Bass
Trumpet
Trombone
Guitar
Percussion (Orchestral and Drum kit)
Piano
Recorder
Singing
Music Theory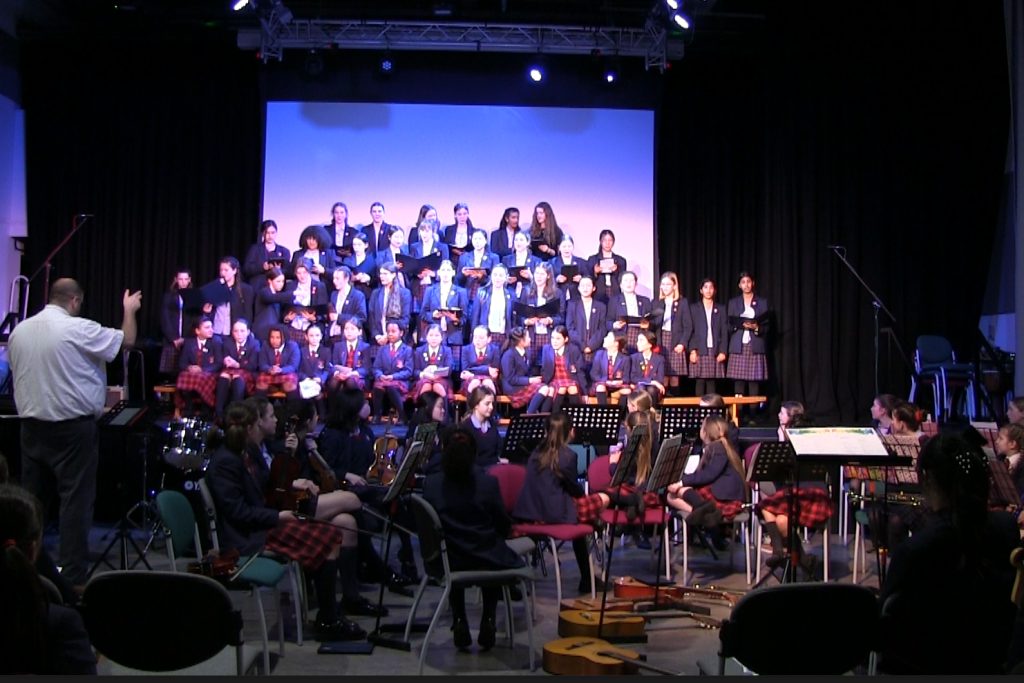 Music Clubs
The Music department offers many free vocal and instrumental ensembles which girls are encouraged to join. These include:
Nova Orchestra (Beginner)
Brass Group
Senior Orchestra (Advanced)
Percussion Ensemble
Woodwind Ensemble
Junior Rock and Pop Band
Senior Rock and Pop Band
Athena Strings (beginner)
Pallas Strings (advanced)
The BIG Vocal Group
Rock Up 'n' Sing
Year 2 & 3 Choir
Harmony Choir
Flute Choir
Scholars Chamber Choir