Part of our strategy has been to set up a group of patrons, consisting of our alumnae and prominent women within a broad range of fields who are keen to support our vision through talks, events and masterclasses. This has proven to be extremely popular with both pupils and parents. It has helped us to raise the profile of our vision and added gravitas to what we are doing.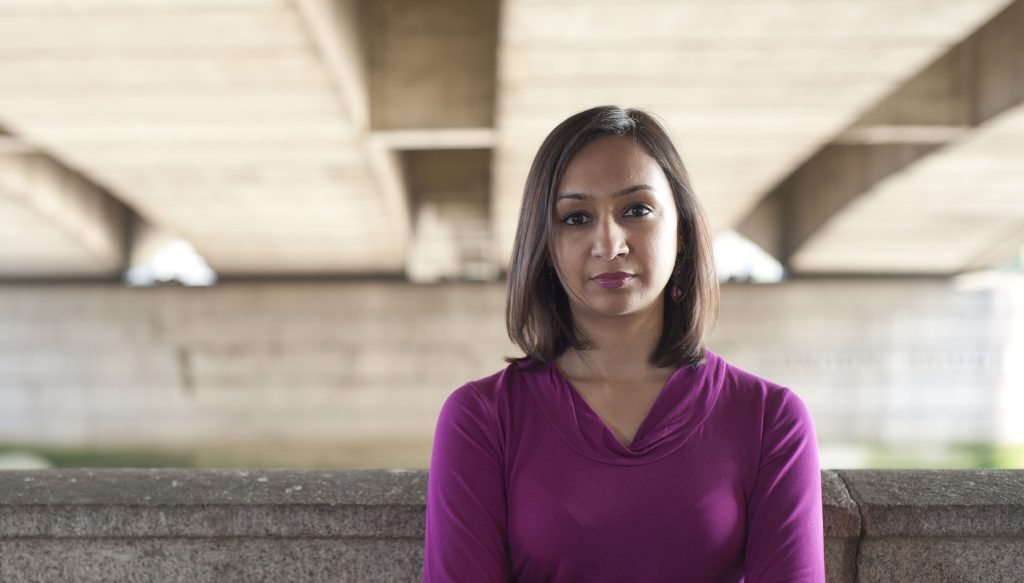 Ms Roma Agrawal MBE, Structural Engineer (The Shard)
Roma Agrawal is a structural engineer who builds big. From skyscrapers – including The Shard – to footbridges, and train stations to sculptures, she has made a lasting contribution to London's landscape.
She is a tireless promoter of engineering, scientific and technical careers to young people, particularly under-represented groups such as women. She has advised policymakers and government on science education, and has spoken to thousands at universities, schools and organisations worldwide. She is a television presenter, and writes articles about engineering and education.
Roma has been awarded a number of international awards for her technical prowess and success in promoting the profession. Her first book BUILT was published by Bloomsbury in February 2018.
It's wonderful to see schools taking a more holistic approach to STEM education, I believe that bringing together different subjects to broaden students understanding of how the world works is an excellent way forward.
Roma Agrawal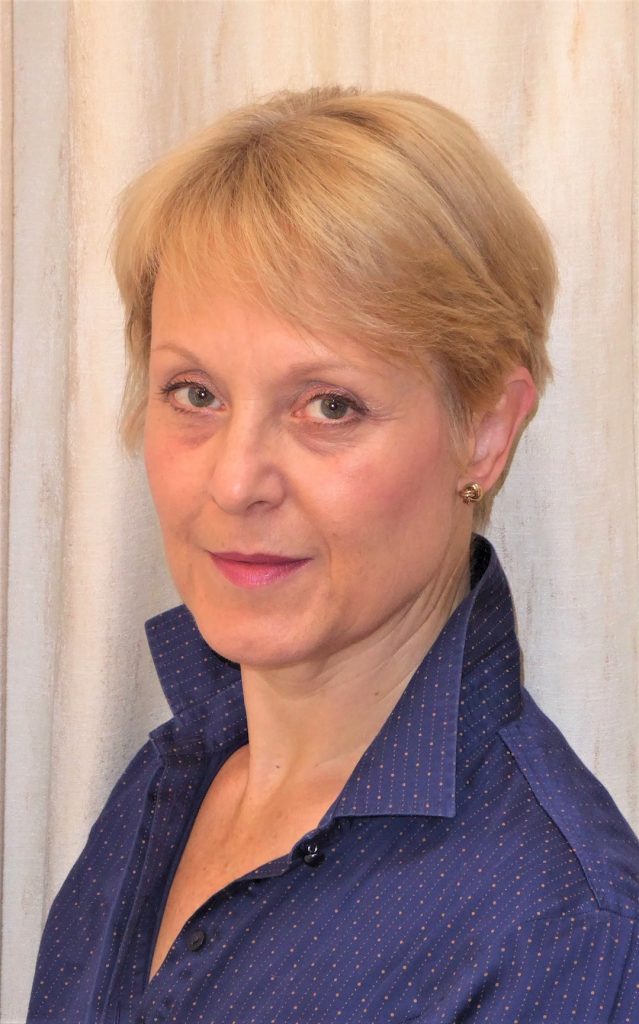 Dr Heidi Doughty OBE MBA PhD
Heidi is a Consultant in Transfusion Medicine for NHS Blood and Transplant with honorary appointments with the University of Birmingham and the University Hospitals.
She attended Talbot Heath School and the Farnborough College of Technology before studying medicine at Charing Cross Hospital Medical School, London and St John's College, Cambridge. She completed postgraduate training in haematology, medical education and health care management in Nottingham, London and Bergen (Norway).
Heidi was an Army reservist for more than 30 years. During her service she commanded 202 (Midlands) Field Hospital (V) and also served as a specialist clinical adviser. She has worked with multiple teams, both in the UK and overseas, delivering new transfusion capabilities, patient safety initiatives and international collaboration.
She was appointed as a Deputy Lieutenant for the West Midland in 2009 and has held positions as Colonel Commandant for the Royal Army Medical Corps and County President for St John Ambulance (West Midlands). She is a member of the Royal College of Pathologists, working to raise the profile of pathology and science in society. She was awarded the OBE in 2013.
I loved both the art and music at school and would like to stress the importance of creativity in the world of science and technology.
Heidi Doughty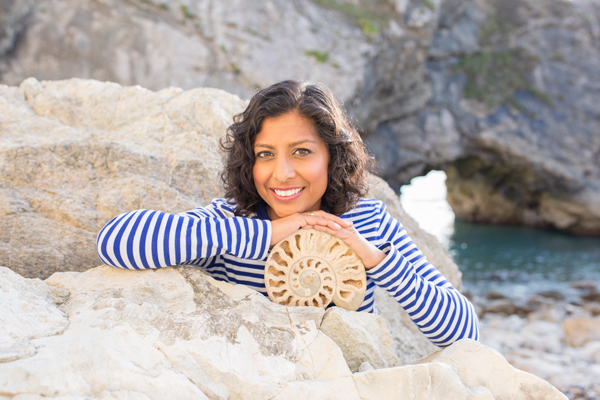 Dr Anjana Khatwa
Dr Anjana Khatwa is an Earth Scientist specialising in bringing stories about the origins and formation of natural landscapes to life for a wide range of audiences. Born and bred in Slough, Anjana had a humble upbringing in an urban environment but grew to love the natural world through holidays to places such as Kenya, which is where her family originate from. Anjana has a BSc. in Earth Science and a Ph.D. in Geography where she specialised in glacial geology. For 15 years, Anjana has worked as the Learning Manager at the Jurassic Coast Trust, where she has established an international reputation as an expert on Earth Science and World Heritage education. She has published numerous papers on glacial geology, developed award winning teaching resources and recently won (with her team) the Royal Geographical Society Geographical Award for excellence in educating the public about the Jurassic Coast.
Anjana has appeared as a regular expert contributor on many natural history programmes such as BBC Two's Fossil Detectives, The History Channel's How the Earth was made, ITV1's Treasures of Britain and PBS's Treasures of the Earth. Most recently she appeared as the resident geology expert and series advisor for BBC Four's Beach Live: The Jurassic Coast Revealed.
Outside of her role with the Jurassic Coast Trust, Anjana lives in Dorset. She enjoys an active lifestyle through running, swimming and also exploring the countryside. A major pastime is spent filling her house with rocks and fossils she finds on the Jurassic Coast.
The STEAM Hub at Talbot Heath will be a beacon for innovative and progressive learning. It will prepare children and young people for an uncertain future by inspiring them to think creatively whilst giving them the key skills and knowledge to embrace the future with confidence and resilience. Linking to and working with the local community, it will raise aspirations and provide a sense of what is possible if we dare to give ingenuity a chance.
Anjana Khatwa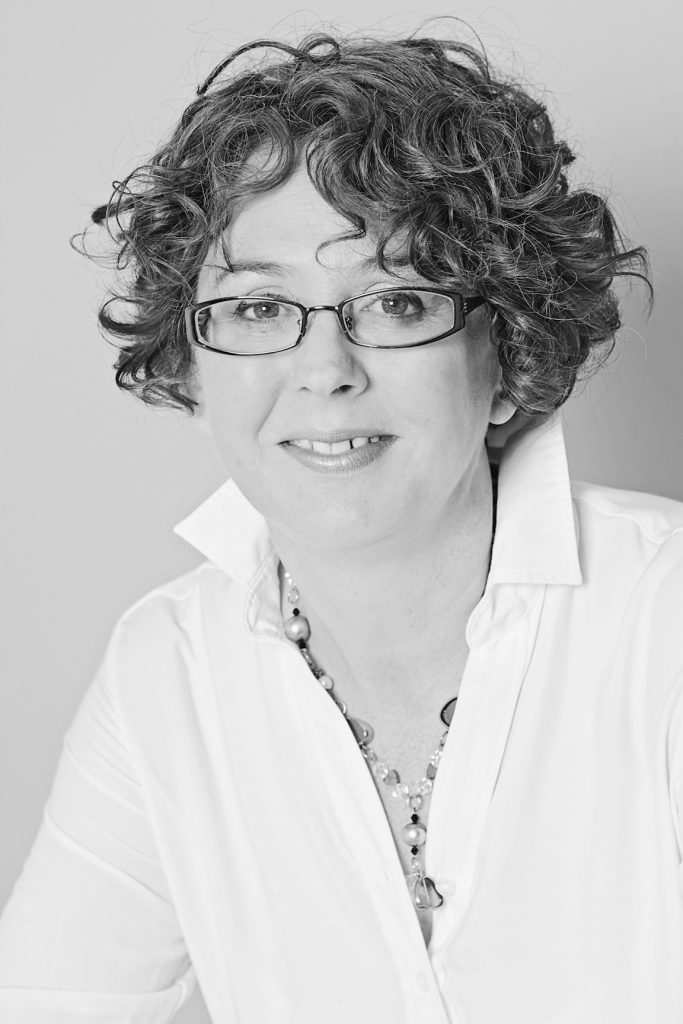 Dr Jan Peters MBE, Founder of Katalytik
Jan Peters is a change agent and catalyst who loves to share her enthusiasm and passion for all things science and tech. Her passion for engaging young people and the public in STEM is widely known and started when she herself was a PhD student studying solar cell design.
Jan doesn't see barriers or problems; she's a generator of new ideas, solutions and a sought after participant in thought leadership discussions and brainstorming sessions. Her ability to see possibilities, identify the next steps and call others to action has been applied in many areas, but is increasingly addressed regarding inclusion in science and engineering.
Jan's business, Katalytik was founded in 2004 as a fleet of foot, associate structured consultancy that creates evidence-based programmes, consultancy in education and academia and delivers workshops and reports with a crucial 'so what?' angle to help make change happen.
Whether you have an idea for a piece of work and are stuck, looking to engage colleagues or your community in a new direction or have a team that needs a fresh perspective you will find that Jan is an energetic, thought provoking and charismatic workshop leader and public speaker.
Jan has been associated with leading and/or defining a number of high profile reports on women and ethnic minority groups in SET, including Maximising Returns, (DTI, 2002), SET Fair, (DTI 2002), Taking a Leading Role, (The Royal Society, 2005), Women for Science (InterAcademy Council 2006) and Different Women, Different Places (2007), and Jobs for the boys? with UCL Engineering (HESTEM 2012). She was awarded and MBE for services to wmen in engineering and science in the 2017 New Year's Honours list. Find out more atwww.drjanpeters.com and www.katalytik.co.uk
Jan is a Gallup Certified Strengths Coach and uses the Gallup StrengthsFinder tool to build inclusive team environments in both education and industry environments.
I'm delighted to support the new STEAM Centre at Talbot Heath and help embed design and problem based learning into the girls' learning.
Jan Peters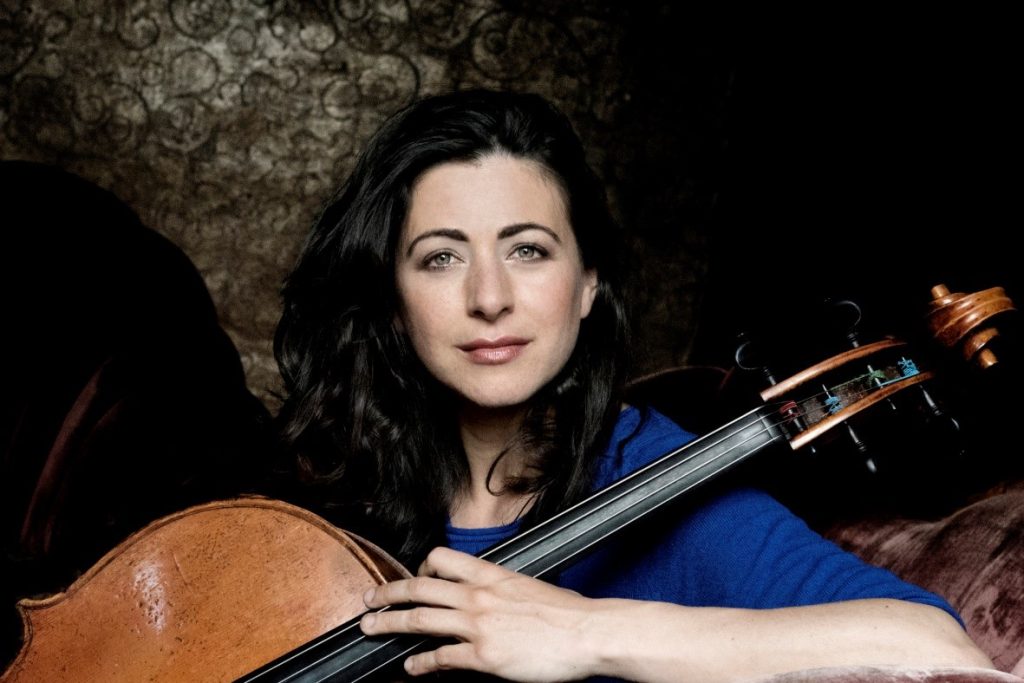 Natalie Clein (former pupil), British Cellist
British cellist Natalie Clein has built a distinguished career, regularly performing at major venues and with orchestras worldwide. Her playing has been praised for its "astonishing range of colours and … wide variety of expressive styles" (Gramophone Magazine).
She is an exclusive recording artist for Hyperion and has recorded the two Cello Concertos by Camille Saint-Saëns as well as Bloch's Schelomo and Bruch's Kol Nidrei with the BBC Scottish Symphony Orchestra to great critical acclaim. A solo disc with works by Bloch, Ligeti and Dallapiccola was released on 27 Janury 2017. She has previously released 3 discs for EMI.
Her performances have taken Natalie Clein to orchestras including the Philharmonia, Hallé, Bournemouth Symphony, City of Birmingham Symphony, BBC National Orchestra of Wales, Montreal Symphony, Orchestre National de Lyon, New Zealand Symphony and Orquesta Filarmónica de Buenos Aires. She has performed with conductors including Sir Mark Elder, Sir Roger Norrington, Gennady Rozhdestvensky, Leonard Slatkin, Stéphane Denève and Heinrich Schiff.
A keen recital and chamber performer, she has recently performed Bach's Complete Cello Suites in London, Southampton and Oxford; and has curated a series of four concerts for BBC Radio 3 at LSO St Luke's. She is the proud artistic director of her own chamber music festival in Purbeck, Dorset.
She regularly works with contemporary composers such as Thomas Larcher, Brian Elias and Dobrinka Tabakova and has also curated and been involved in cross-disciplinary projects with the dancer Carlos Acosta, writer Jeanette Winterson and director Deborah Warner amongst others.
The current season sees Natalie Clein perform at the Sydney Opera House, Wigmore Hall, Haydn's D Major Cello Concerto with the Salzburg Chamber Soloists in Brazil and the Recreation Orchestra Graz, and Elgar's Cello Concerto with Collegium Musicum Basel.
She plays the 'Simpson' Guadagnini cello of 1777.
It gives me pleasure and pride to support this ambitious and inspiring project . I look forward hugely to seeing the cultural life of TH and beyond blossoming and for the building to become an important focal point for all the Arts which we so desperately need in this life!
Natalie Clein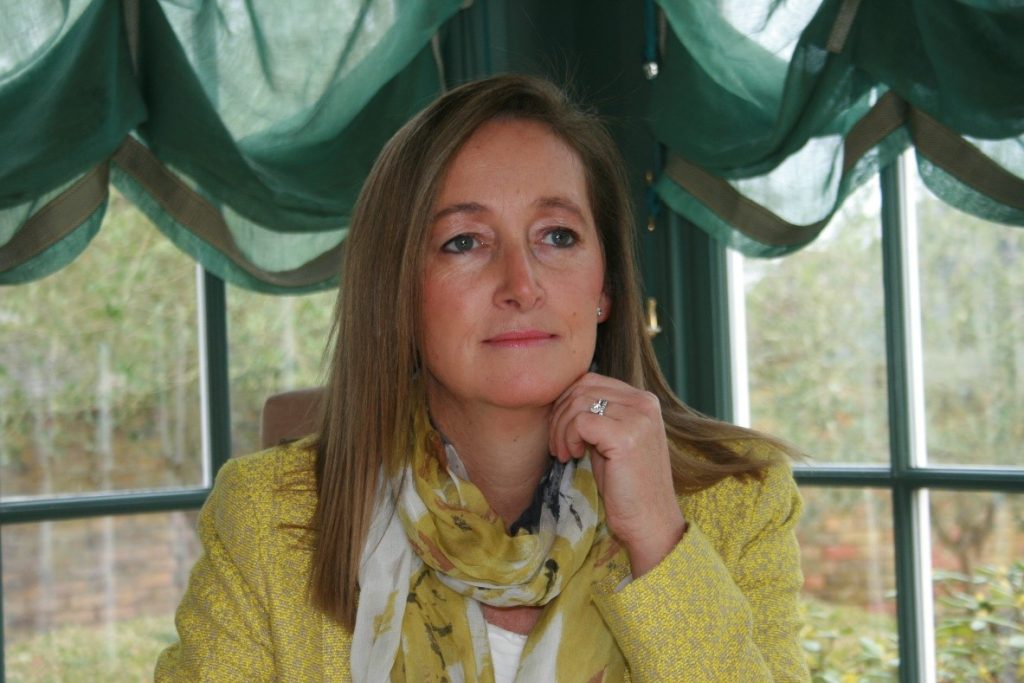 Dr Fiona Marshall (former pupil), Founder and CSO of Heptares
Fiona joined TH in Year 5 (previously Form 2) (1972) and stayed until Upper 6th (and beyond). She excelled at science subjects winning several school awards and achieving 4 A grades in her A levels. She then went to Bath University achieving a 1st class degree in Biochemistry followed by a PhD in Neuroscience at Cambridge. Fiona has spent her career in the discovery of drugs for a range of different diseases. Her early career was spent in the Pharmaceutical Industry, then 10 years ago she founded a Biotech company called Heptares Therapeutics. Heptares uses modern techniques in structural biology, biophysics and computing to design drugs to perfectly fit their targets in the human body. Heptares was acquired in 2015 by a Japanese company – Sosei for $400m. Fiona Marshall is now VP Head of the UK Discovery Centre for MSD Research Laboratories.
Fiona has a BSc in biochemistry from the University of Bath and a PhD in neuroscience from the University of Cambridge. She has more than 25 years' experience as an entrepreneur and in drug discovery, which included senior positions at GSK and Millennium Pharmaceuticals. Fiona is also recognised for her expertise in the field of G-protein coupled receptors (GPCRs) and has published extensively in this field.
Fiona is on the Council of the Academy of Medical Sciences and on translational advisory boards of the MRC, the Francis Crick Institute and Wellcome Trust. She won the 2012 WISE Women of Outstanding Achievement for Innovation and Entrepreneurship and the 2015 RSC Malcolm Campbell Award for chemistry.
Fiona has a BSc in biochemistry from the University of Bath and a PhD in neuroscience from the University of Cambridge. She has more than 25 years' experience as an entrepreneur and in drug discovery, which included senior positions at GSK and Millennium Pharmaceuticals. Fiona is also recognised for her expertise in the field of G-protein coupled receptors (GPCRs) and has published extensively in this field.
Fiona is on the Council of the Academy of Medical Sciences and on translational advisory boards of the MRC, the Francis Crick Institute and Wellcome Trust. She won the 2012 WISE Women of Outstanding Achievement for Innovation and Entrepreneurship and the 2015 RSC Malcolm Campbell Award for chemistry. She is active in promoting the need for more women in science and was appointed an 'Ambassador for Women in Science' by the UK Government's innovation agency – Innovate UK.
Fiona is married with two children and lives in Hertfordshire – although she plans to move back to Dorset when she retires.
I am delighted to be a Patron of Talbot Heath's STEAM education. As a professional scientist, I know how important it is to look to the future. STEAM brings together exciting technologies in robotics and digital science with creative arts and science early in education providing an amazing springboard for pupils as they go out into the modern world.
Dr Fiona Marshall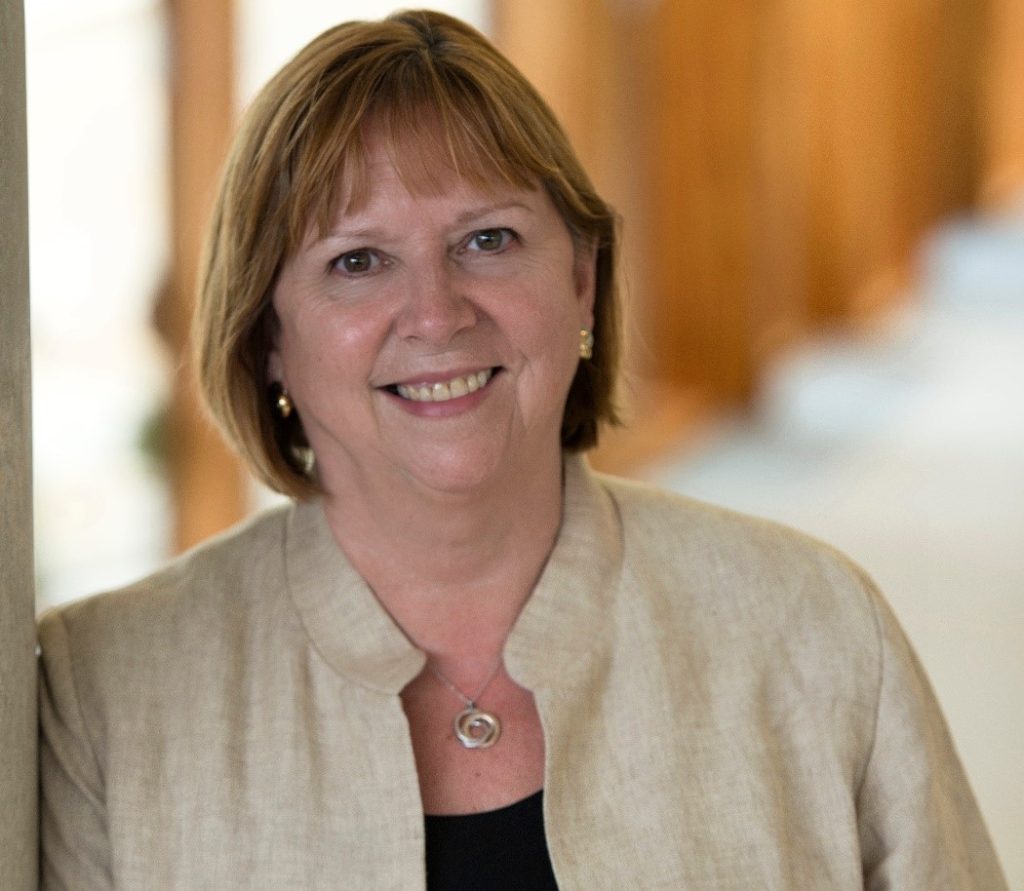 Professor Dame Wendy Hall, Professor of Computer Science
Dame Wendy Hall, DBE, FRS, FREng is Regius Professor of Computer Science at the University of Southampton, UK, and is an Executive Director of the Web Science Institute. She was Dean of the Faculty of Physical Science and Engineering from 2010 to 2014, and was Head of the School of Electronics and Computer Science (ECS) from 2002 to 2007.
One of the first computer scientists to undertake serious research in multimedia and hypermedia, she has been at its forefront ever since. The influence of her work has been significant in many areas including digital libraries, the development of the Semantic Web, and the emerging research discipline of Web Science.
Her current research includes applications of the Semantic Web and exploring the interface between the life sciences and the physical sciences. She is Managing Director of the Web Science Trust.
In addition to playing a prominent role in the development of her subject, she also helps shape science and engineering policy and education. Through her leadership roles on national and international bodies, she has shattered many glass ceilings, readily deploying her position on numerous national and international bodies to promote the role of women in SET, and acting as an important role model for others.
She became a Dame Commander of the British Empire in the 2009 UK New Year's Honours list, and was elected a Fellow of the Royal Society in June 2009.
She was elected President of the Association for Computing Machinery (ACM) in July 2008, and was the first person from outside North America to hold this position.
Until July 2008, she was Senior Vice President of the Royal Academy of Engineering, was a member of the UK Prime Minister's Council for Science and Technology, and was a founder member of the Scientific Council of the European Research Council. She was President of the British Computer Society (2003-4) and an EPSRC Senior Research Fellow from 1996 to 2002.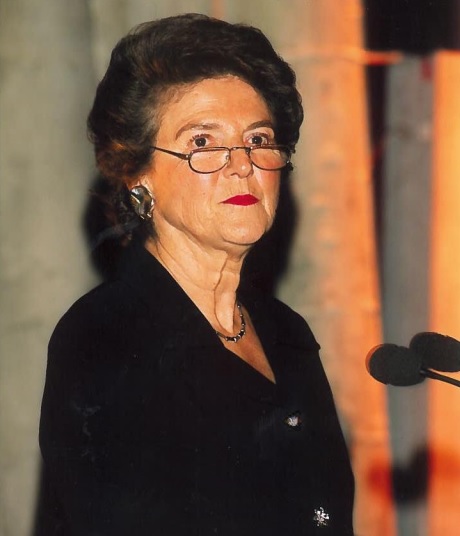 Ms Rosalind Preston OBE (former pupil), Former President of the National Council of Women
I was born in 1935 into a loving Jewish family, the child of immigrant grand-parents from Russia.
My childhood during the war years was spent in the countryside away from the dangers of bombing and air-raid warnings until the family moved back to Hampton on the River Thames in 1945.
In the September before my 10th birthday I arrived at Talbot Heath School, as a boarder in St.Margaret's house, with my good friend from primary school in Twickenham, Middx. This began my long and happy stay at the school, leaving in 1954.
Two years were then spent at Mrs. Hoster's Secretarial College in Kensington equipping me to work as a secretary in a PR company, before joining my family's business in the City of London. Here I remained until meeting my husband-to-be and subsequently getting married in 1958.
Since that time my life has followed a not unusual pattern for a young woman of that period; raising a family (one daughter and one son) , helping my husband in his new business, caring for ageing parents, playing a lot of golf (my most favourite sport) and becoming involved as a volunteer in not-for-profit organisations.
My major interests and concerns throughout the following nearly 60 years have concentrated on issues relating to the rights and status of women nationally and internationally, equal employment rights, the care of the elderly and inter faith relations. This work has taken me round the world as a representative of various charities and allowed me to meet many outstanding women. Perhaps my most rewarding times have been as President of The National Council of Women G.B. from 1988-1990, an organisation affiliated to The International Council of Women, and as Chairman of Trustees of Nightingale/Hammerson a highly respected residential care home in Clapham, South London were I served for seven years.
Since my 80th birthday I have resolved to spend rather more time with family and friends but still continue to volunteer for my favourite charities. Volunteering is a great passion of mine and one that provides me with much pleasure and satisfaction. I hope to continue for years to come!!
The proposals set out in the Think Big vision for the future in education at Talbot Heath fill me with excitement, encouragement and great enthusiasm. The lives of today's generation hold immense promise: with the right tools at their disposal they will be able to tackle the wide range of opportunities being offered by STEAM – Science, Technology, Engineering, Art and Mathematics – and will enable them to follow their dreams into a new era still unknown and unexplored. I am inspired by the ideas behind the vision of interdisciplinary learning and feel confident that the far-reaching plans outlined in the Think Big programme will be of immense importance for those students fortunate enough to share and participate in the school's Vision for the Future.
Ms Rosalind Preston OBE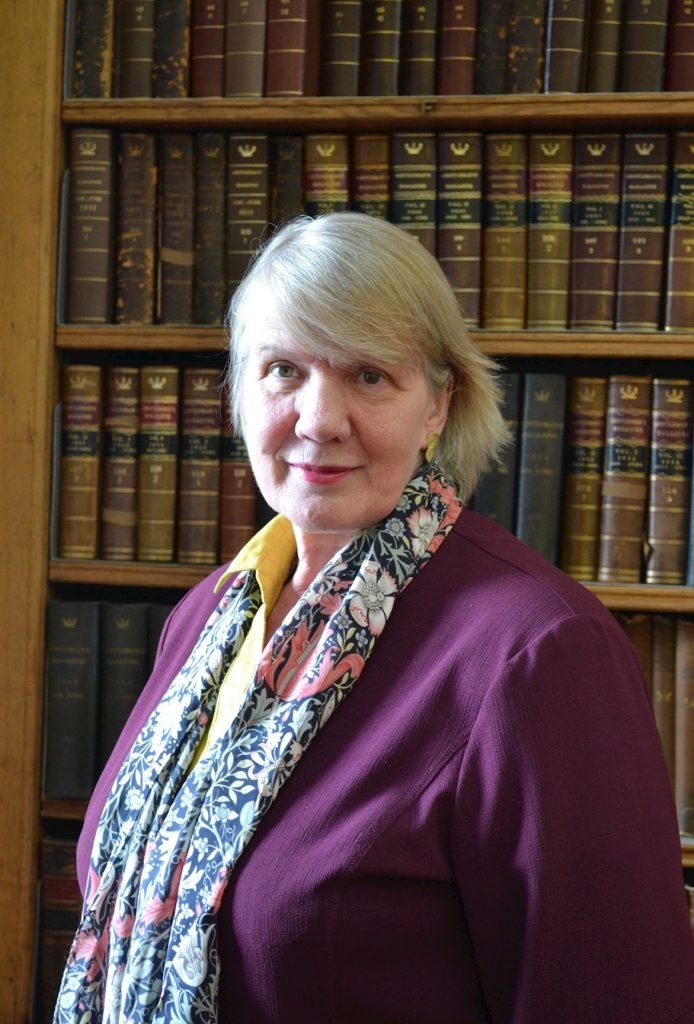 Ms Philippa Glanville OBE (former pupil), Author & Art Historian
Philippa Jane Glanville, OBE, FSA (born 16 August 1943), formerly chief curator of the metal, silver and jewellery department of the Victoria and Albert Museum, is an English art historian who is an authority on silver and the history of dining. Philippa was educated at Talbot Heath School before going up to Girton College, Cambridge, where she read History, and taking a degree in Archives Administration at University College, London. While at Cambridge she took part in the archaeological excavations at Winchester conducted by Martin Biddle, later Professor of Medieval Archaeology at Oxford.
After graduating, she joined the London Museum (later the Museum of London) as curator in the Tudor and Stuart department, from 1966 to 1972, and as head of department from 1972 to 1980. Her interest in the history of food was stimulated in 1968 by curating a London Museum exhibition on Tudor food celebrating 400 years of ownership of Loseley Park, Surrey by the More-Molyneux family. In 1980, she moved to the Victoria and Albert Museum as an assistant in the metalwork department, of which she was chief curator between 1996 and 1999. She was encouraged by the director, Sir Roy Strong, to study the social history of silver and the hierarchy of status. This led her increasingly to examine the uses of silver at the table. Among her accomplishments at the V&A, she redisplayed the museum's silver collection to reveal how historic meals were served.
On leaving, she was appointed Academic Director at Waddesdon Manor, the former Rothschild seat in Buckinghamshire, where she remained until 2003. There, she created exhibitions that placed objects in situ, sometimes with elaborate recreations of the foods served in them by the historian Ivan Day. These included a display in the dining-room intended to show how Baron Rothschild might have dined in the 19th century, when he resided there; as well as an exhibition showing the use of French 18th-century porcelain, one of the strengths of the collection.
She served on the Council for the Care of Churches (now the Church Buildings Council), 1997-2001, and since 1998 has served on the Westminster Abbey Fabric Committee. She also serves as a vice-president of the National Association of Decorative and Fine Arts Societies (NADFAS). She is an assistant fellow of Warwick University, a liveryman of the Goldsmiths' Company and a founder liveryman of the Company of Arts Scholars. She was elected Fellow of the Society of Antiquaries in 1968 and appointed an Officer of the Order of the British Empire (OBE) in 2015.
Looking back, I am so grateful to Talbot Heath. The School supported my career as a museum curator in so many ways; visits to museums, a grant from the Guild of Help to attend a residential archaeology programme, wonderful teaching of History and English, and a strong exposure to music, even though I had little talent. I admire the ambitious plans outlined for STEAM and look forward to hearing about the outcome
Ms Philippa Glanville OBE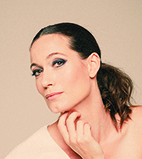 Kate Royal
Born in 1979 Kate went to Talbot Heath School, Guildhall School of Music and Drama and the National Opera Studio. Awards include the 2004 Kathleen Ferrier Award, the 2004 John Christie Award, and the 2007 Royal Philharmonic Society Young Artist Award. She was awarded the Freedom of the City of London in 2019 for services to music.
In opera she has sung Marschallin (Der Rosenkavalier), Pamina (Die Zauberflöte), Micaela (Carmen), Female Chorus (The Rape of Lucretia) and Donna Elvira (Don Giovanni) for the Glyndebourne Festival; Pamina for the Baden-Baden Festival with the Berlin Philharmonic and Rattle, the Lucerne Festival with Harding, and the Royal Opera; Countess (Le nozze di Figaro) and Governess (The Turn of the Screw) for Glyndebourne on Tour; Helena (A Midsummer Night's Dream) for both the Teatro Real, Madrid and the Glyndebourne Festival; Poppea for English National Opera; Miranda (Ades' The Tempest) for the Royal Opera; Handel's L'Allegro Pamina (Die Zauberflöte), for the Paris Opera; and Countess Almaviva for the Aix-en-Provence Festival. She made her Metropolitan Opera debut as Euridice, returning for Micaela.
She has appeared in concert with the Berlin Philharmonic, New York Symphony, London Symphony Orchestra, La Scala Milan, Swedish Radio Orchestra and the Los Angeles Philharmonic.
Kate is passionate about the song repertoire and has appeared in recital across Europe, North America and Asia. Her recordings include 'Midsummer Night' with the Orchestra of English National Opera, ' A lesson in Love' a recital disc with Malcolm Martineau and Mahler 2 with Simon Rattle and the Berlin Philharmonic.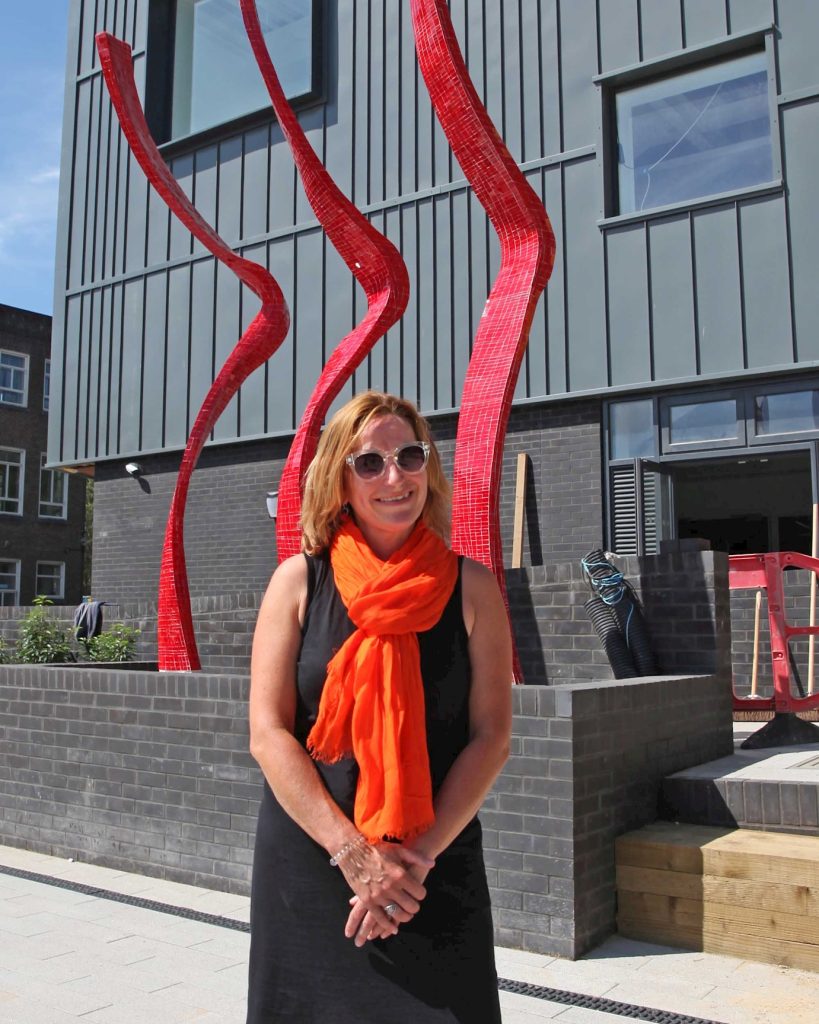 Rebecca Newnham
Rebecca is a sculptor and designer, her current work illustrates scientific ideas such as waves of energy and sound. Her materials lead approach is informed by an understanding of glass, bronze, concrete, fiberglass.Rebecca's sculptures often have a glass skin. Light reflecting from this faceted glass surface changes as the viewer moves through the space adding to the impact of the work. Handmade glass is cut, polished and applied to wrap seamlessly around the form. Rebecca designed and created the sculpture Surge, which stands outside of the STEAM Hub and was hand engraved by Talbot Heath students and staff.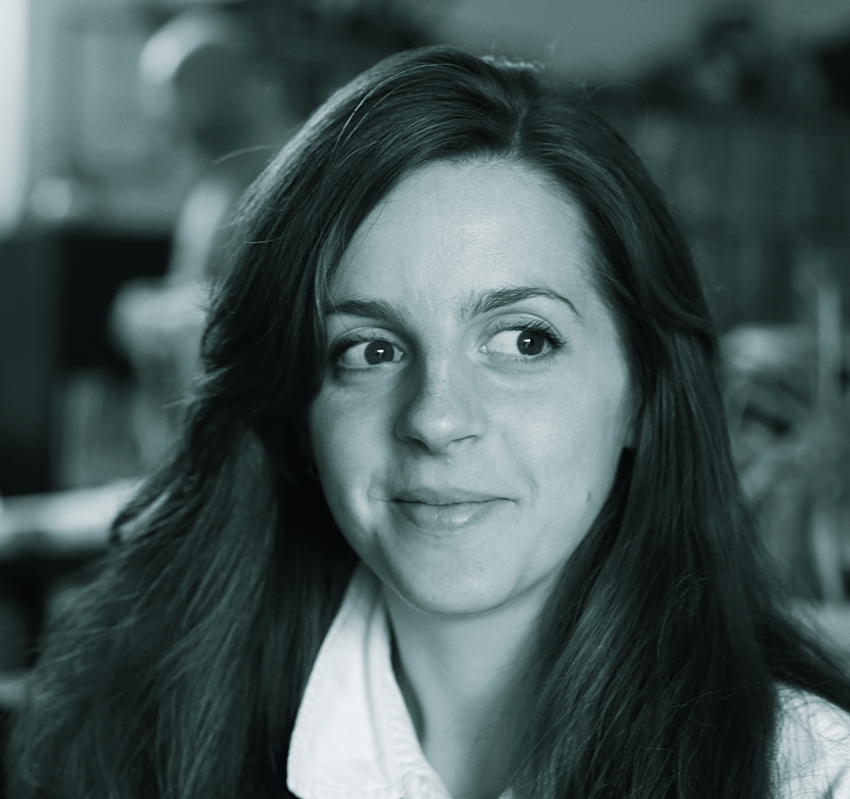 Jess Wells RIBA ARB
Jessamy qualified as a chartered architect at Kingston University in 2012 and later became an Associate at Western Design Architects. She has been involved in projects ranging from small sustainable projects, large scale housing, historic restoration and educational development centres, such as the STEAM Hub here at Talbot Heath.
Jessamy co-chaired the Dorset branch of the Royal Institute of British Architects (RIBA), organising and hosting numerous events to support local practitioners and students as well as giving her time to national RIBA affairs, including government legislation on environmental and construction policies. She has also been on the panel of judges for the AUB BA(Hons) Architecture course.
Jessamy strives to uphold the value of an architect within the construction industry, both as a designer and as a key team member during project development. She believes that the future of the industry lies in the value we hold in the environment as a community and in fundamental material exploration.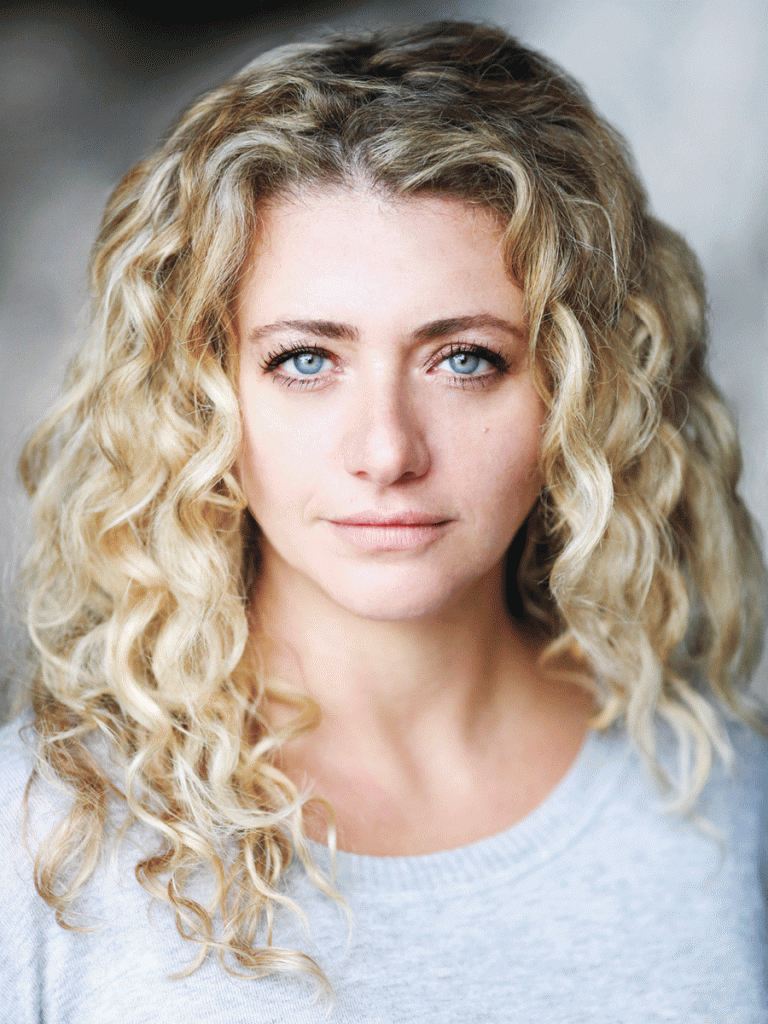 Louisa Clein
Louisa is an acclaimed stage and TV actress, she recently played the role of Maya Stepney in Emmerdale and starred as Charlie Deed in all 6 series of BBC1's Judge John Deed. She has also starred in Holby City, New Tricks, Casualty, Midsomer Murders, Fanny Hill, Doctors and Island at War. Her stage credits include Sonnet Walks (Shakespeare's Globe) and Lousia starred as Shayla Sorensen in the feature film Frost Giant.

Emily Harris
Emily is the Director of Drama at Sydenham School for Girls. She has a passion for increasing creativity in the curriculum. She also practices as a Dramatherapist. Her passion is classical theater and she has been enormously inspired by the work of Cicely Berry CEB, who is the voice director of the RSC.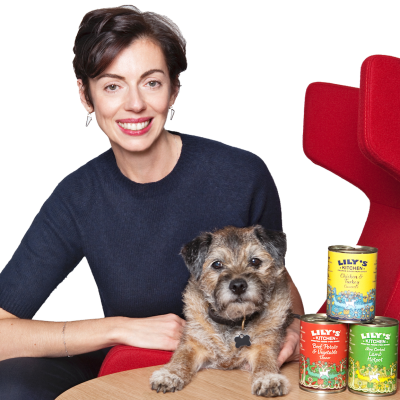 Henrietta Morrisson
Henrietta Morrison founded her dog food company, Lily's Kitchen, named after her border terrier, in 2009 and it has been voted the No.1 Ethical Pet Food Company, according to the Ethical Shopping Guide, for many consecutive years. Her business, which she started in her own kitchen, is now worth over £40 million. Henrietta runs regular canine cooking classes and divides her time between Dorset and Hampstead, London.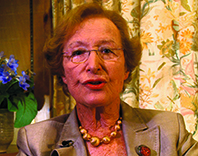 Sheila Innes
Sheila is a broadcaster and media educator, and a former BBC Controller of Educational Broadcasting. She is committed to educational development and progression. She was Chief Executive of Open College in the late 1980s, an innovative organisation which supported distance learning through a partnership with Channel 4 to broadcast vocational curriculum accessible by all.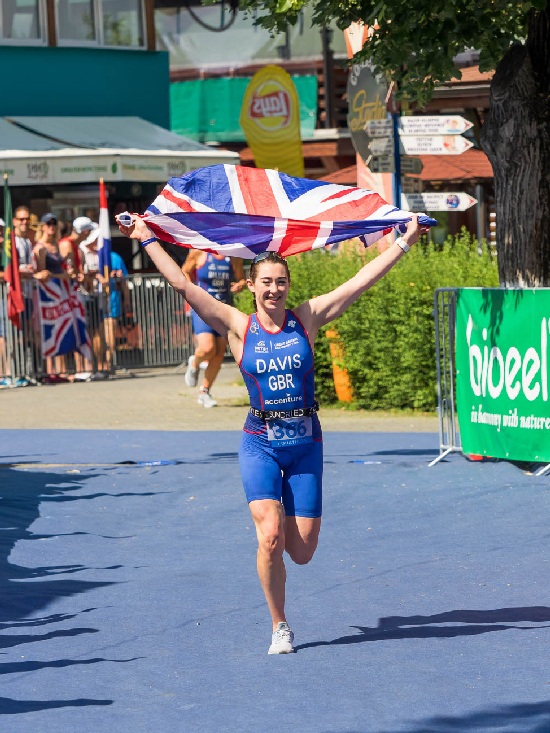 Isabel Davis (former pupil)
Izzy is a former pupil and passionate Triathlete having represented GB in the Age-Group team internationally at European and World Triathlon Championships. She is also an Ironman athlete having qualified for the 70.3 World Championships in Utah, US in 2022.
Izzy's drive and enthusiasm for a range of sports has been apparent since a young age, Izzy took every opportunity to try new sports with the range of opportunities that Talbot Heath had to offer. Izzy was a gymnast to National level at school and while at university in Plymouth, she found new and exciting hobbies to challenge herself in different ways. This began with a charity hike up Kilimanjaro, a 6 day trek to the highest point in Africa. Subsequently, Izzy has looked for a new challenge each year. Following her expedition to Kilimanjaro, Izzy was keen to get involved in another charity event, to cycle from London to Paris, when Izzy bought her first road bike for this 3 day long sportive and embraced the cycling world.
Having been keen on athletics and swimming at school, she decided her 2018 goal would be to combine her new cycling ability with some childhood interests to complete her first triathlon. By 2019 had raced in the GB Age-Group team for Aquathlon (swim run) in Romania. That year she also qualified for the GB age group team for Triathlon the following year, and has done so for three consecutive seasons. Izzy is now focusing on the middle-distance triathlons (1.9km swim, 90km run, 21km run) and looks forward to wearing the GB trisuit later this year in Bilbao at the middle-distance European Championships and racing against the best in the world at the Ironman World Championships.
'Talbot Heath provided the opportunities to take part in a range of sports and I want to inspire young girls to take every chance to try new sports and not to define themselves by one, practising a range of sports helps keep exercising interesting and trains the body and mind in different ways'