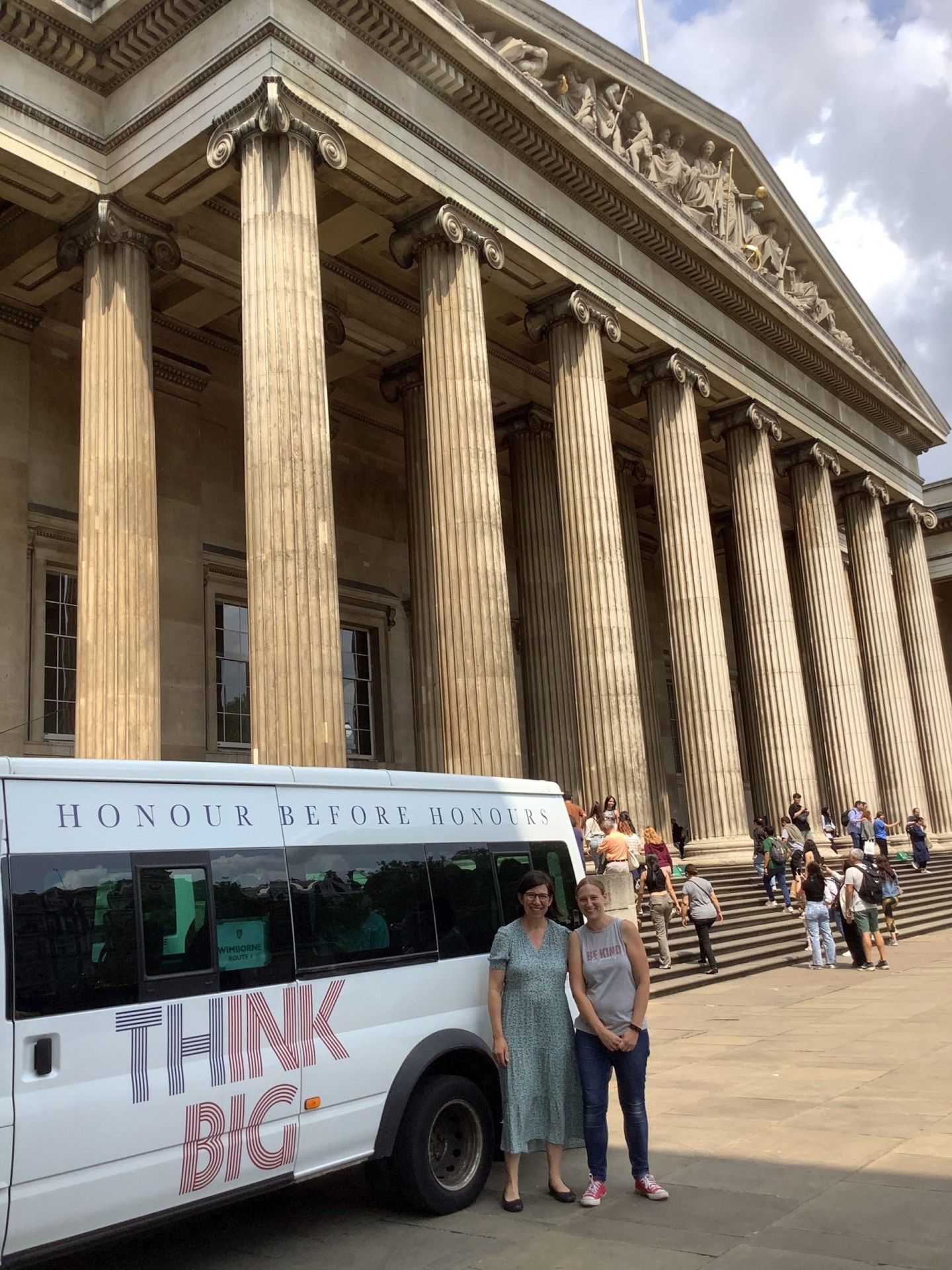 Last week, the TH GCSE and A-Level Classics students went to London to experience first-hand some of their prescribed exam sources. In the morning they visited the impressive British Museum, where they were able to see some of the visual sources required for their exams, including the Parthenon sculptures, the Bassae frieze, two Greek Theatre vases and a votive offering to Asclepius.
In the afternoon, they watched King's College London's annual Greek play at the Greenwood Theatre. This year's play was Euripides' 'Iphigeneia'. Through a re-telling of Iphigeneia's tragedy in a modern context, the play aimed to "offer a fresh perspective on the multiple moral dilemmas that are so central to the girl's mythical life, examining the cyclical nature of violence and conflict which impact generations to come.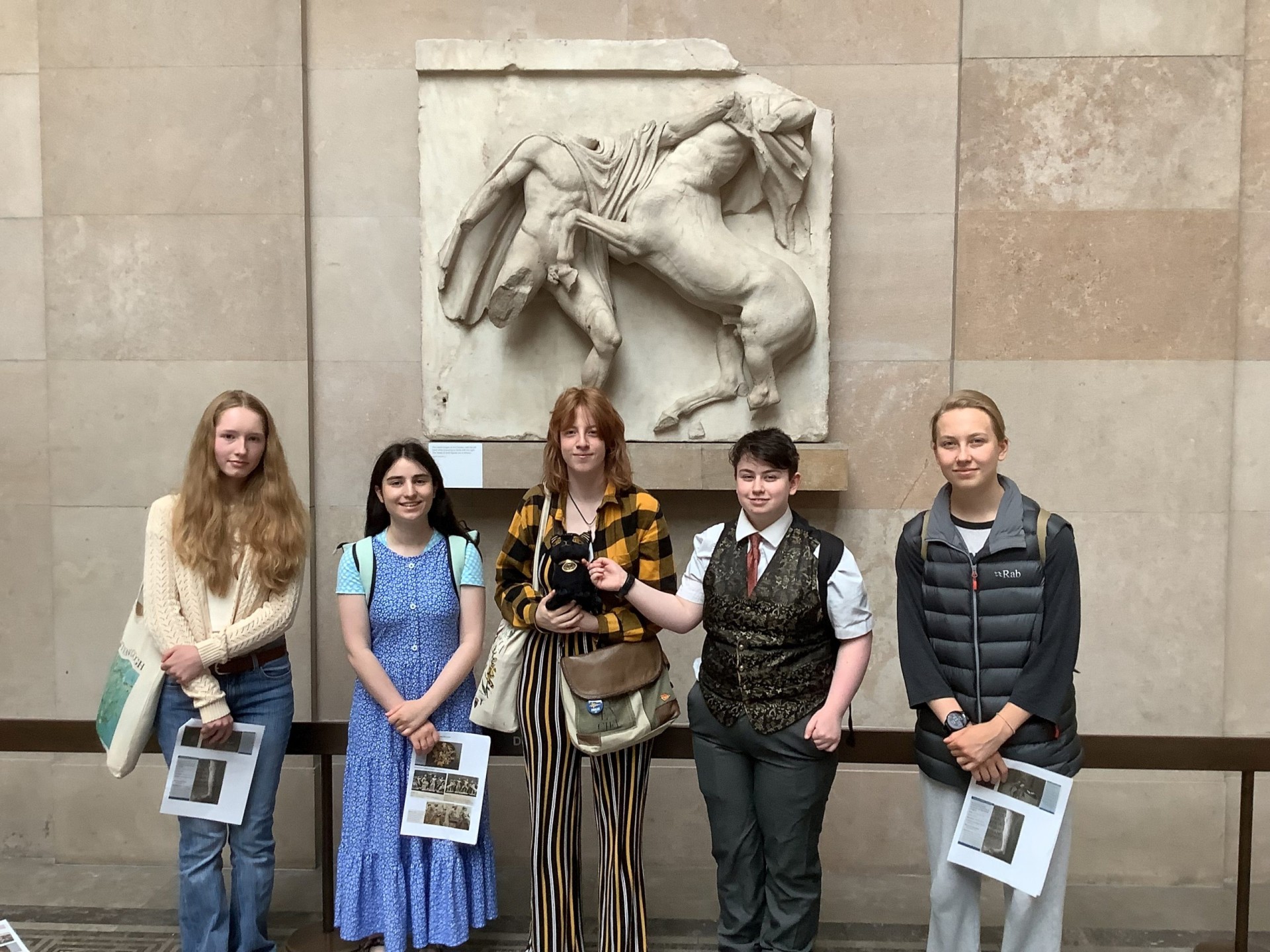 All of the students said that they had a classic day, and are looking forward to taking part in more Classics trips in the future. They thought that the sculptures and vase paintings brought their studies to life and helped them imagine what it would have been like to live in Ancient Greece and Rome. Having really enjoyed the play, they thought that the modern adaptation was a great interpretation of the original Greek play; they particularly liked the costumes, including the mother's red dress, which was considered very fitting for a tragedy. Other students noted that: "the play really embraced the style of tragedy. The mother's grief at the loss of her daughter's freedom manifesting in lunacy could be felt very clearly and vividly, with the red dress and petals appearing like blood."
Thanks go to Mrs Karanja and the classics department for organising and leading the visit.