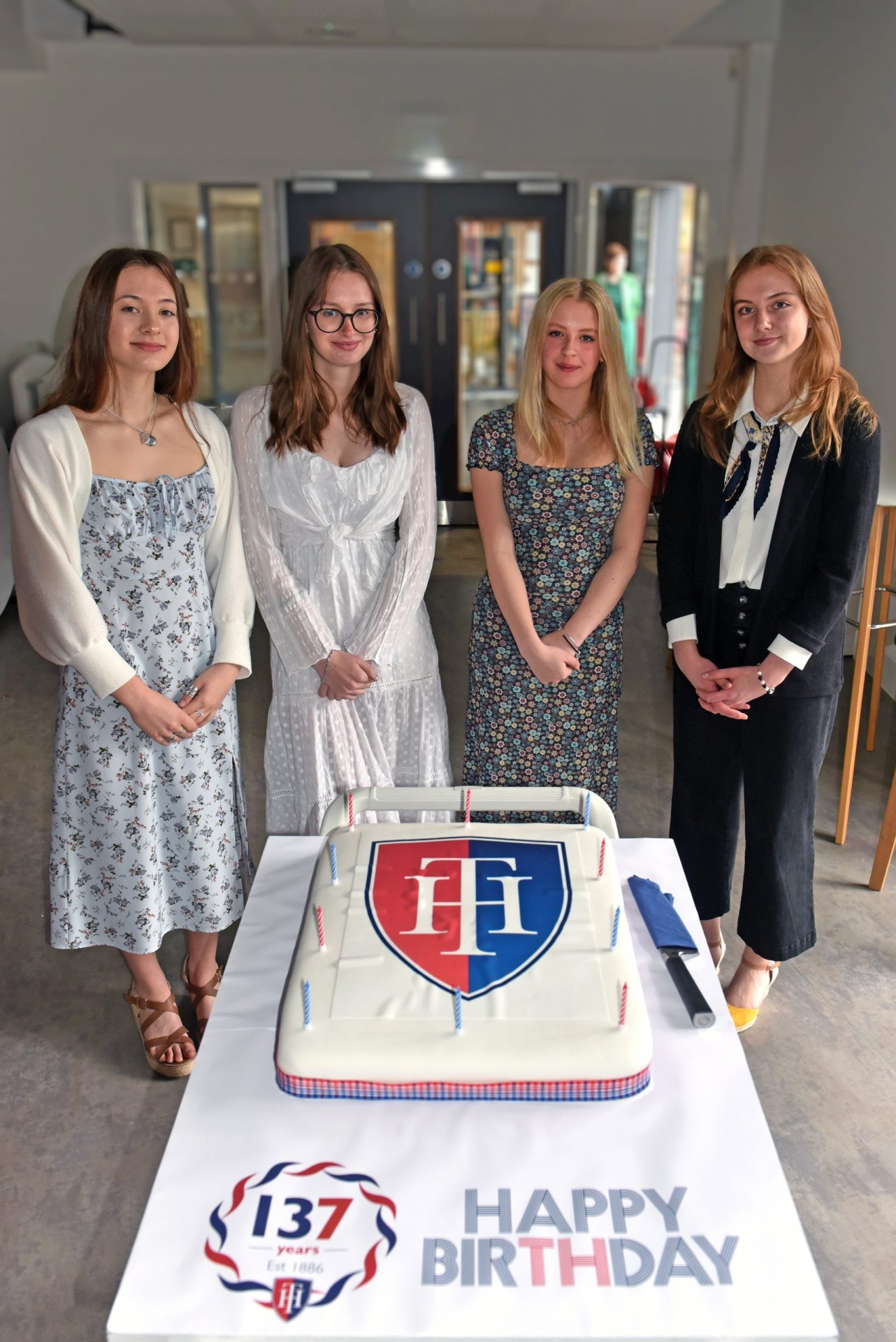 The Talbot Heath community enjoyed a double birthday celebration this week as the school celebrated 137 years of education for girls, alongside the 100th birthday of the school's eldest alumnae, Joan Warman.
Born on April 14th, 1923, Joan recently celebrated her special birthday, and was acknowledged by the school with cards and messages from the year 6 pupils, a recording of the senior school girls singing 'Happy Birthday' to Joan and a bouquet of flowers in the TH colours. Her son recorded a thank you message from Joan to the school, which was played during the thanksgiving service and met with enjoyment and applause.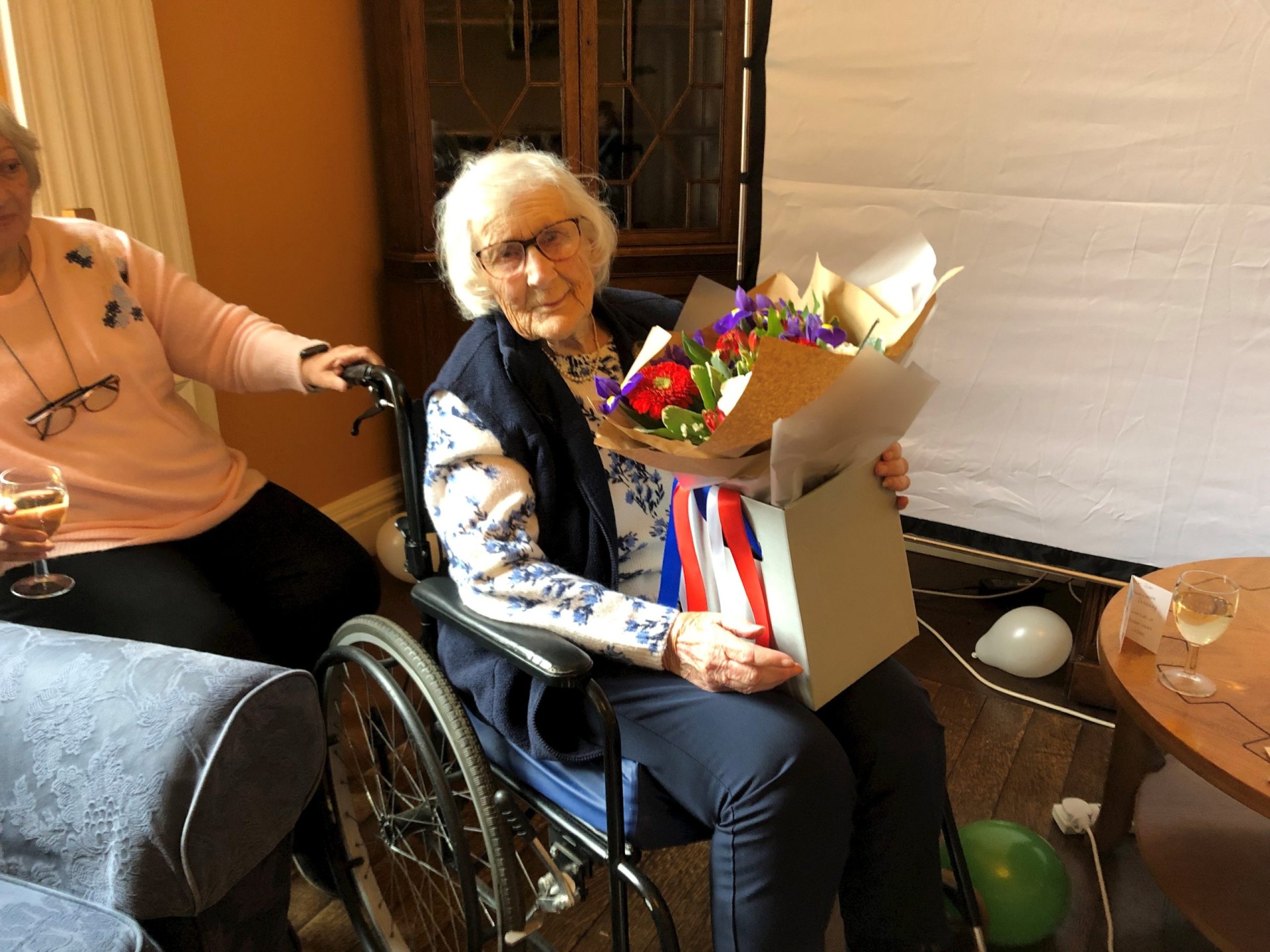 Joan began attending TH in September 1937 aged 14 and leaving in 1940 – at the age of 17 – to join the fire service as part of the war effort. She then united with her school friend Margaret Caswell on a Farm near London, where Margaret became a Land Girl, and Joan was the farm secretary where she stayed until she married in 1951. Joan later moved to Somerset to start a family and is still there today, living in Minehead.
Percy John Warman, was Joan's father and also had close ties to the school as he designed the school's air raid shelters, which are now a popular resource for Talbot Heath pupils, visiting schools and the Dorset Heritage weekend. Percy, who was born 1876 and died in 1962, was a member of the Royal Institute of Architects, and lived in Hadley Woods, London, before retiring to Bournemouth, having once visited on holiday. To be able to undertake this work, Percy became a Governor of Talbot Heath school, and not stopping there, he also designed and built a house in Glenferness Avenue.
Mrs Holloway said, 'It was wonderful to celebrate the school's rich history and it is so important for us to follow our traditions and celebrate the fact that we are all part of a vibrant tapestry, woven over more than a century.
'School birthday is a day on which we celebrate the history of the school and all of the stories, experiences and lives of those who have been and currently are members of the school community, safe in the knowledge that we will be handing on the baton to those who come after us. Together we are all creating a wonderful heritage that will continue for many years to come.'