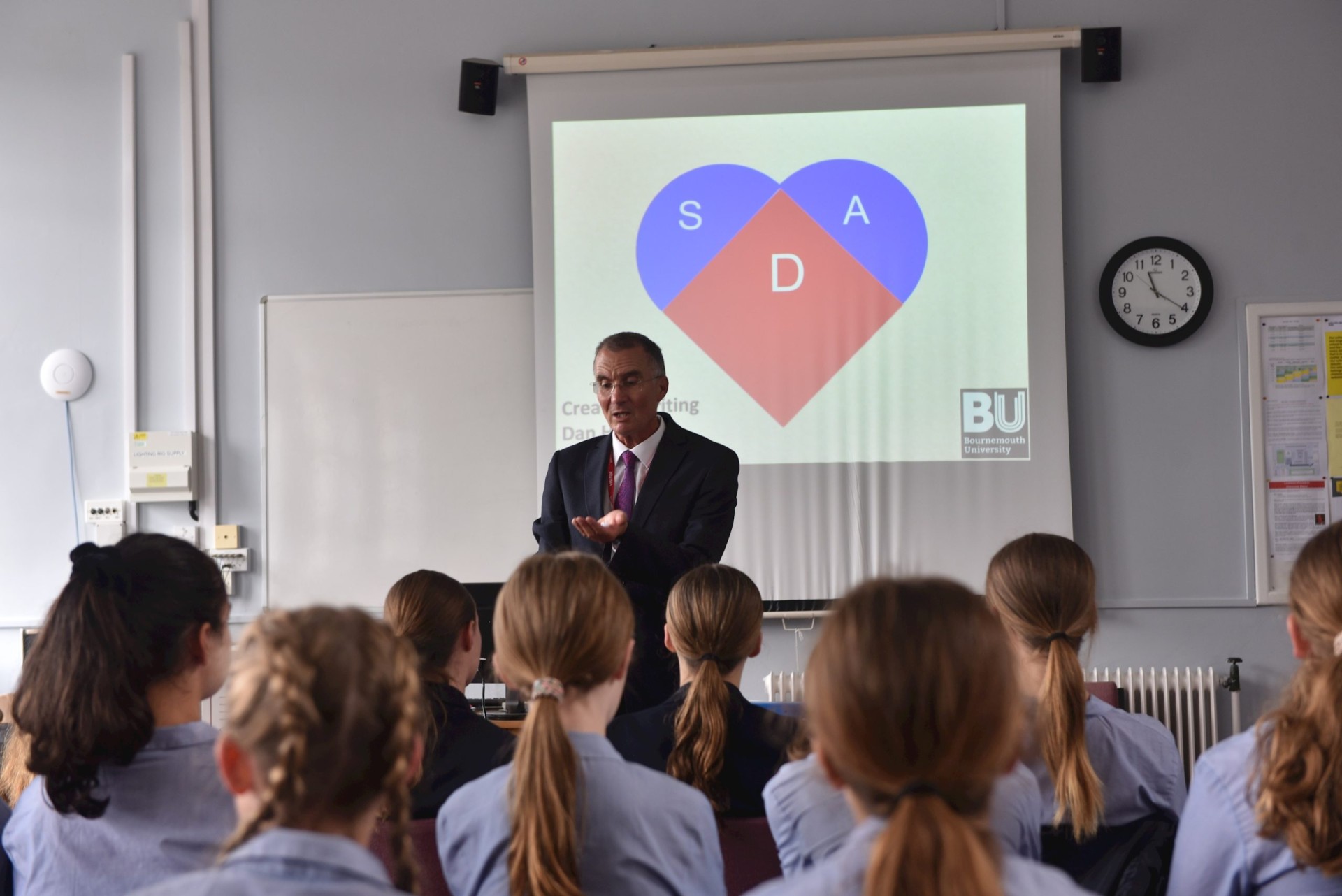 Following on from the Upper 4 performance workshops a few weeks ago, the TH English department were pleased to welcome both Dan Hogan presenting a Creative Writing Workshop for Upper 3, and Emma Manton from the Globe Theatre leading a drama workshop for Lower 4.
At the end of June, pupils in Upper 3 were thrilled to take part in creative writing workshops. Dan Hogan, a Senior Lecturer in Journalism at Bournemouth University, delivered bespoke workshops for pupils focusing on short narrative writing. Pupils used artefacts from the extensive school archives to stimulate their imaginations. The archives are a treasure trove of material and certainly inspired the pupils to create some thoughtful and inspiring pieces.
Thanks go to Head of English Mr Sinclair-Smith for organising this opportunity.
*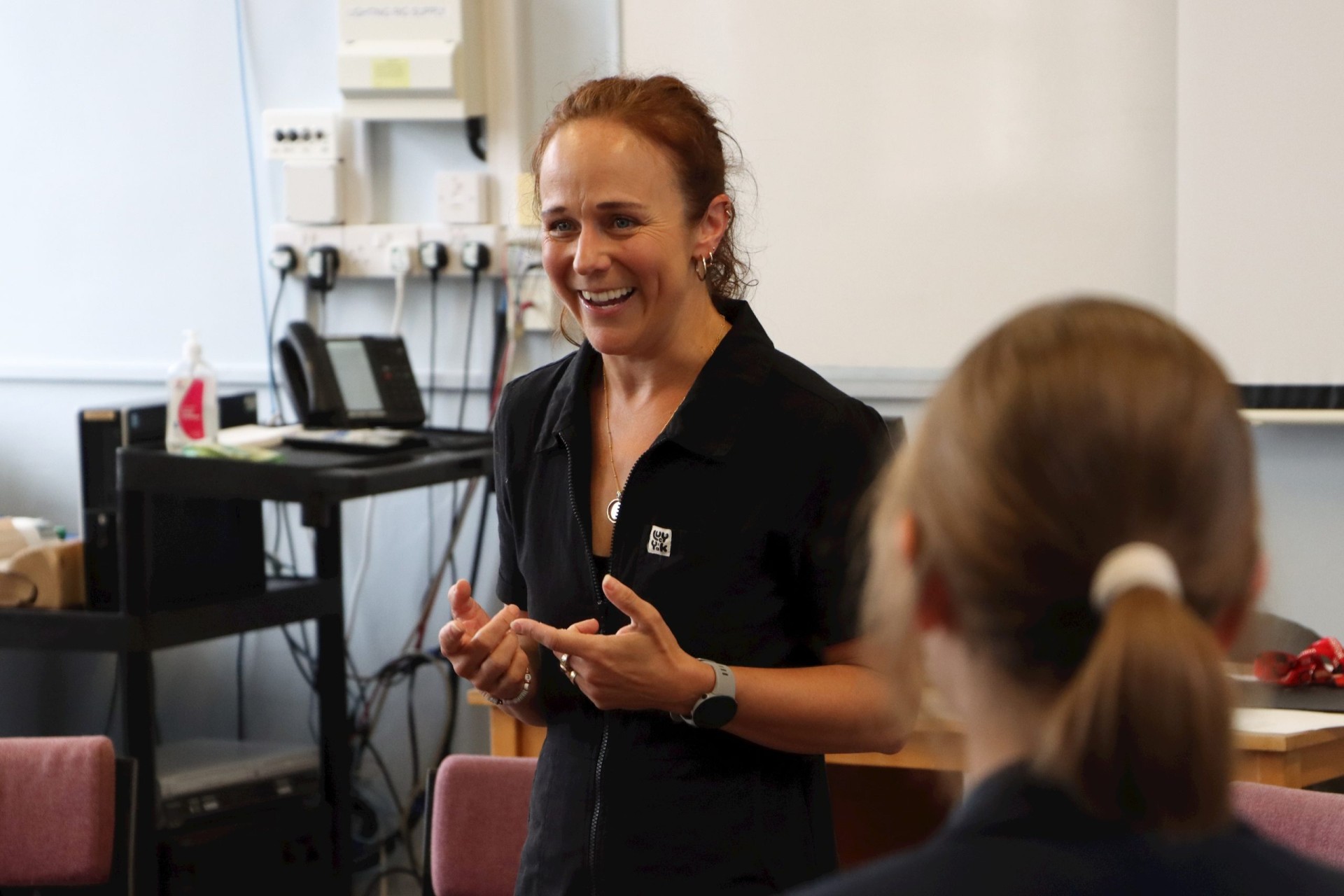 The Globe Theatre came to Talbot Heath last week. Emma Manton, Globe practitioner, entertained and enthused Lower 4 pupils, bringing their set text, 'A Midsummer Night's Dream' to life. Emma was able to lift the text off the page using a range of vocal and drama techniques.
The TH school community were delighted to welcome actor and Globe practitioner, Emma Manton from Globe Education, who led workshops focusing on 'A Midsummer Night's Dream' for the whole of Lower 4. Pupils discussed the Globe theatre itself and elements of Shakespeare's life, before their exploration of plot; the relationships between characters and the audience; and the rich language of the play through engaging drama-focused activities. The girls explored character interactions, between Helena and Demetrius in the enchanted woods, and were encouraged to use gesture and voice to bring the scene to life. Emma, – whose previous roles have been with the Royal Shakespeare Company and the legendary TV series 'The Office' – was able to give pupils an exciting insight into the influence of culture and society on the play and performance, which will prove useful to pupils when revisiting Shakespeare in Upper 4 and GCSE.
The girls were very positive about the visit, enjoying Emma's charismatic delivery of the workshop. Thanks go to Mrs Wakeling, from the English department, for organising this event.