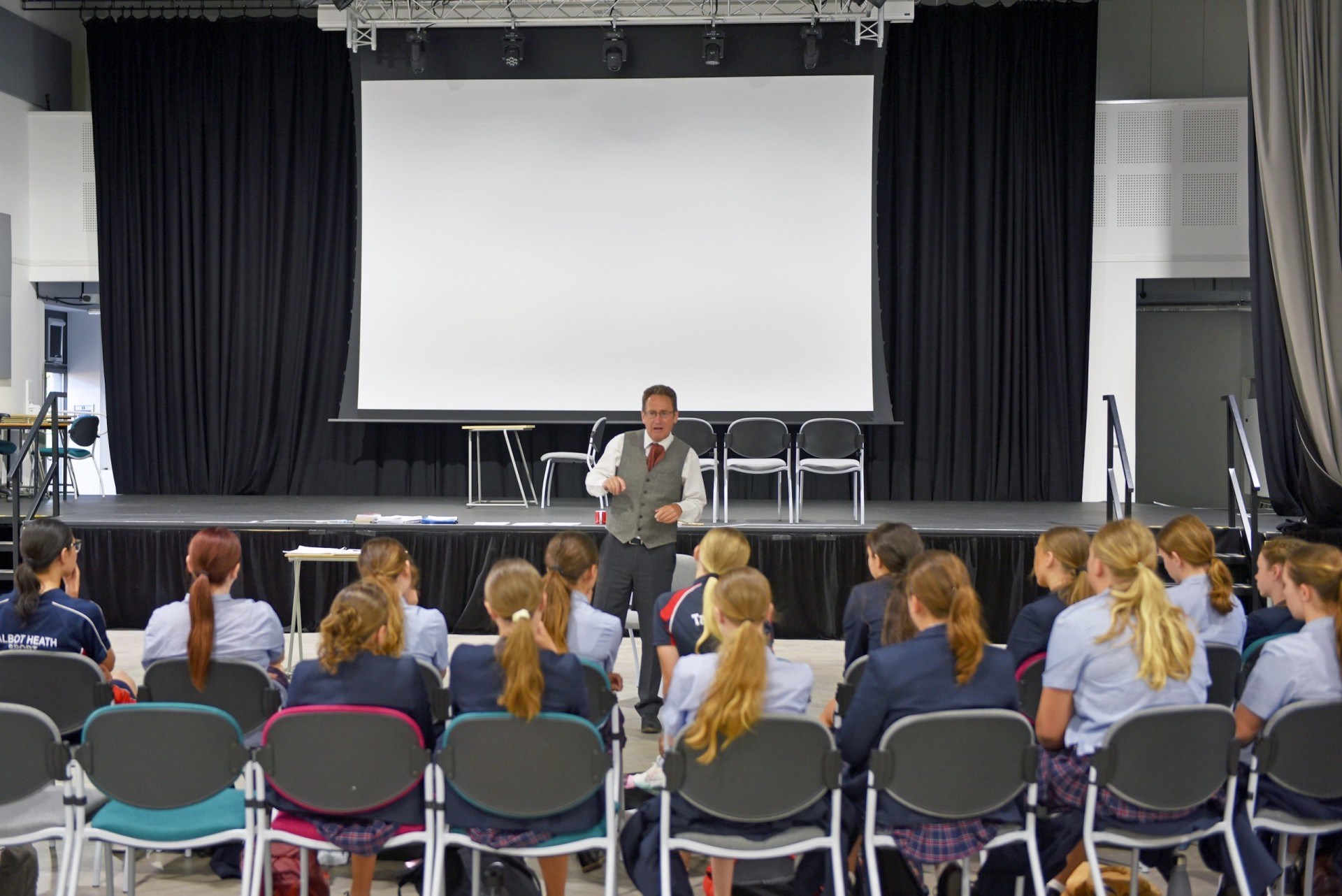 The English department were pleased to welcome author, storyteller and actor, Chris Connaughton to Talbot Heath last week, to present a writing and performance workshop to the pupils in Upper 4.
Beginning with an hour-long storytelling performance, Chris enthralled the girls with his multi-role performance of the Sherlock Holmes story by Arthur Conan Doyle, "The Adventure of Charles Augustus Milverton" complete with intrigue, blackmail and jump-scares. Chris, who also runs Intext Performance, a Theatre-in-Education company through which he delivers performances, literacy workshops and INSET and CPD sessions for teachers, followed his performance with a Q and A session about writing. He discussed being a writer and the writing process, as well as overcoming obstacles, offering useful tips about writer's block.
Thanks go to Mrs Wakeling for organising another exciting English event and to Chris for his energy and expertise. We look forward to welcoming him back next year.