As always, the Upper 6 students have worked extremely hard on their EPQ projects and were pleased to welcome visitors to discuss their projects with staff, fellow pupils and family members. As well as the usual dissertation style projects, two students completed artefact projects this year: Taya M has created a book exploring different representations of Joan of Arc in Art and literature and Alisha S has recreated a dress from an 1898 portrait using the historical techniques and fabrics available at the time.
The students spoke enthusiastically and articulately about their projects throughout the evening, impressing the audience with the depth of their knowledge and the quality of their presentation boards and artefacts. The topics were as ever wide-ranging, including the drug use in the Vietnam War, how the pandemic impacted the luxury fashion industry, Christian and Buddhist beliefs about Euthanasia, and ADHD in men and women.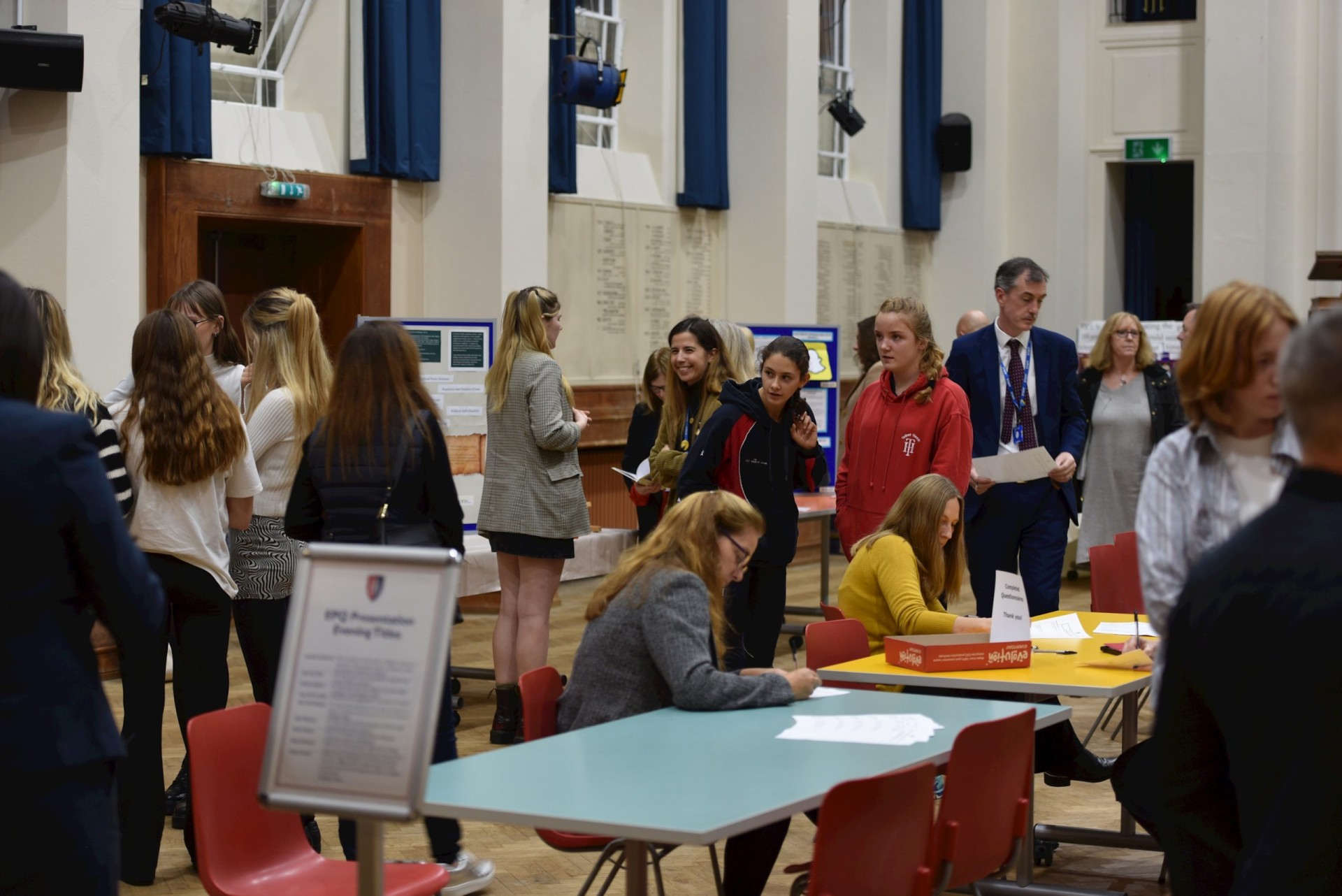 Mrs Holloway congratulated the students on their excellent efforts, stating: 'This event is always a highlight of the year for me; our pupils produce work of undergraduate level of which they can be justly proud and as a result, the school annually achieves outstanding results for EPQ. Well done.'
Mrs Karanja also congratulated the students on their outstanding presentations and hard work, wishing them luck with the final stages of their project. She also thanked supervisors for the excellent work they have done to support students from the development of their initial idea to the final outcome.