Rachel McCarthy, [nee Greatrex], the Head Girl of Talbot Heath in 1989, paid the school a special visit this week, accompanied by her mother Davril. The visit was a nostalgic trip down memory lane for Rachel, who had many fond memories of her time here. Rachel's sisters, Sue and Helen, also attended Talbot Heath.
During her visit, Rachel was amazed by the changes that had taken place since her school days, but was also pleased to see some things had remained the same; the main hall, the corridors, the front lawns and its array of spectacular trees. She was particularly impressed with the interdisciplinary curriculum the school now teaches; Mr Morris and the Music Scholars were working on some impressive musical instruments during the tour.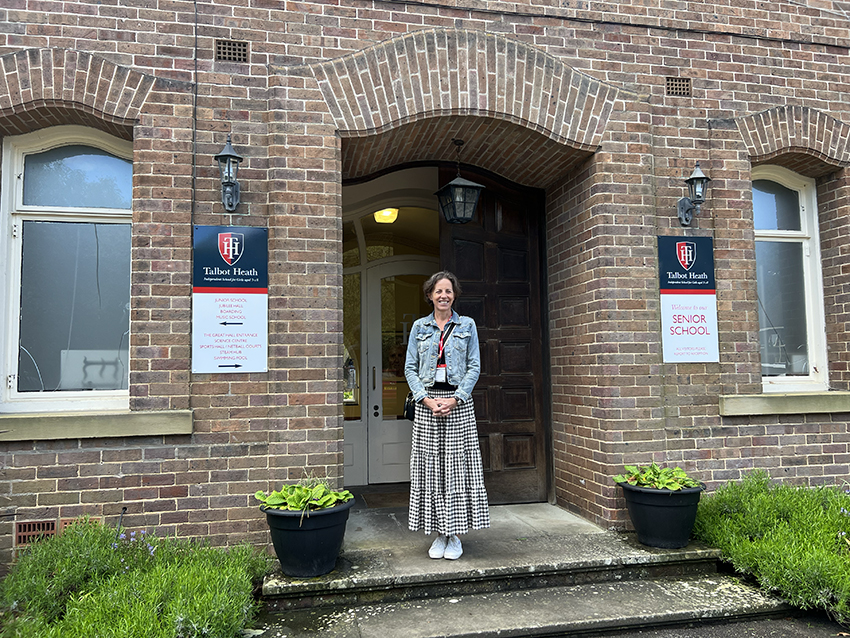 Rachel fondly recalled the teachers who had made a significant impact on her life, such as Mr. Robinson, her chemistry teacher who suggested she study Biochemistry at university, Mr. Field, her Latin teacher and Mrs. Drage, her Geography teacher. Visiting her old form room, [now Mrs Baker's class], Rachel was impressed by the displays of work on the walls. A highlight to the day was a visit to the Bunker.
Commenting about her time at TH, Rachel said: "When you leave Talbot Heath, you take with you deep friendships that have grown with you through the school. It is the traditions and shared experiences that bind you together, kneeling up in assembly and singing hymns and psalms, the pomp and ceremony of the school birthday, the excitement of the annual drama competition and so many sporting adventures. Wonderful memories."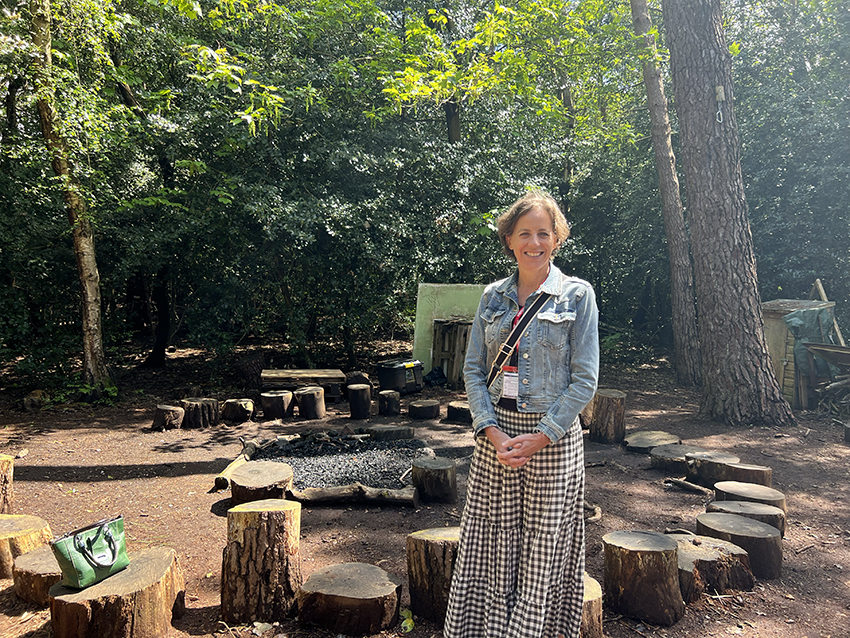 Talbot Heath prides itself on producing exceptional women who go on to make significant contributions in their respective fields. Rachel went on to study Biochemistry at Bath after which she moved into IT project management, a career which has taken her around the world and ultimately to Auckland, New Zealand where she lives with her family. Rachel is an excellent example of the school's success in nurturing and developing young minds.
The school community are always pleased to hear from Alumnae, email hoshea@talbotheath.org if you would like to share memories, have a reunion or visit.