On Thursday 13th October the Music and Drama departments took 47 students to London to see the stage show 'Frozen' at Theatre Royal Drury Lane. The students were comprised of Music and Drama scholars, as well as students who are taking GCSE or A-Level Music or Drama options.
After arriving in London, and refuelling at Pizza Express, the party made their way to the stunning Theatre Royal, which underwent extensive remodelling during the Covid closures. Even before the show had started the students were in awe of the beautiful building and the size of the auditorium. Prior to the show, the students were discussing the jewel-encrusted 'Frozen' water bottle in the merch shop that was a mere £65! A number of students mentioned that it would really suit Mr Hall and that he should purchase one…
Seats for the students, towards the rear of the stalls were fantastic, and the show did not disappoint: the music was wonderful from the incredibly powerful solo vocals of Samantha Barks, to the infectiously funny puppeteering of Olaf dreaming about what a snowman does in summer, [not to mention 'Hygge', which, if you haven't seen the show, the surprise will not be spoilt!] Furthermore, the production was incredible, with stunning costumes and lighting alongside special effects that left the audience all scratching their heads trying to think how it was possible. How did Elsa change outfits in the blink of an eye? Absolutely magical!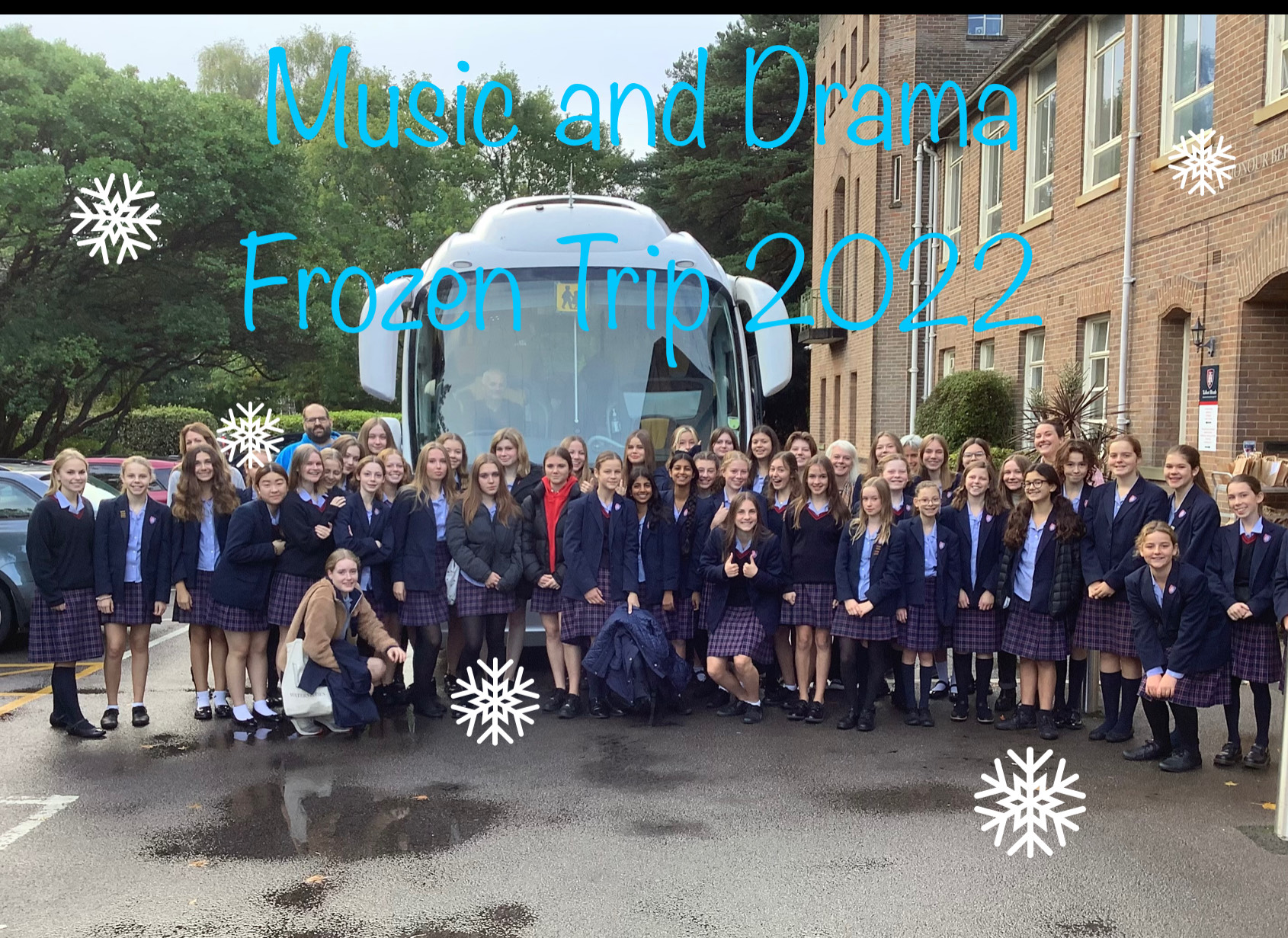 As the show ended, many TH students were wiping a tear away, having been swept away by the emotion of the show's ending or were excitedly talking about their favourite moments. It was lovely to experience a live performance after such a long time, where schools have not been able to put trips like this together. For many, this was their first experience of the West End and what an experience it was. It is hoped this inspires the girls to push the boundaries when performing and take creative risks whenever possible themselves.
The coach ride home was filled with group renditions of 'Let It Go!' – possibly not up to the standard of Sam Barks, but nonetheless enjoyable and heartfelt.
As always, the TH students were a lot of fun to spend the day with and were a credit to the school. The accompanying staff would happily take them to another show in a heartbeat (… planning for the next one is already in the pipeline.)
Thanks go to the Music and Drama staff for organising and accompanying the visit.