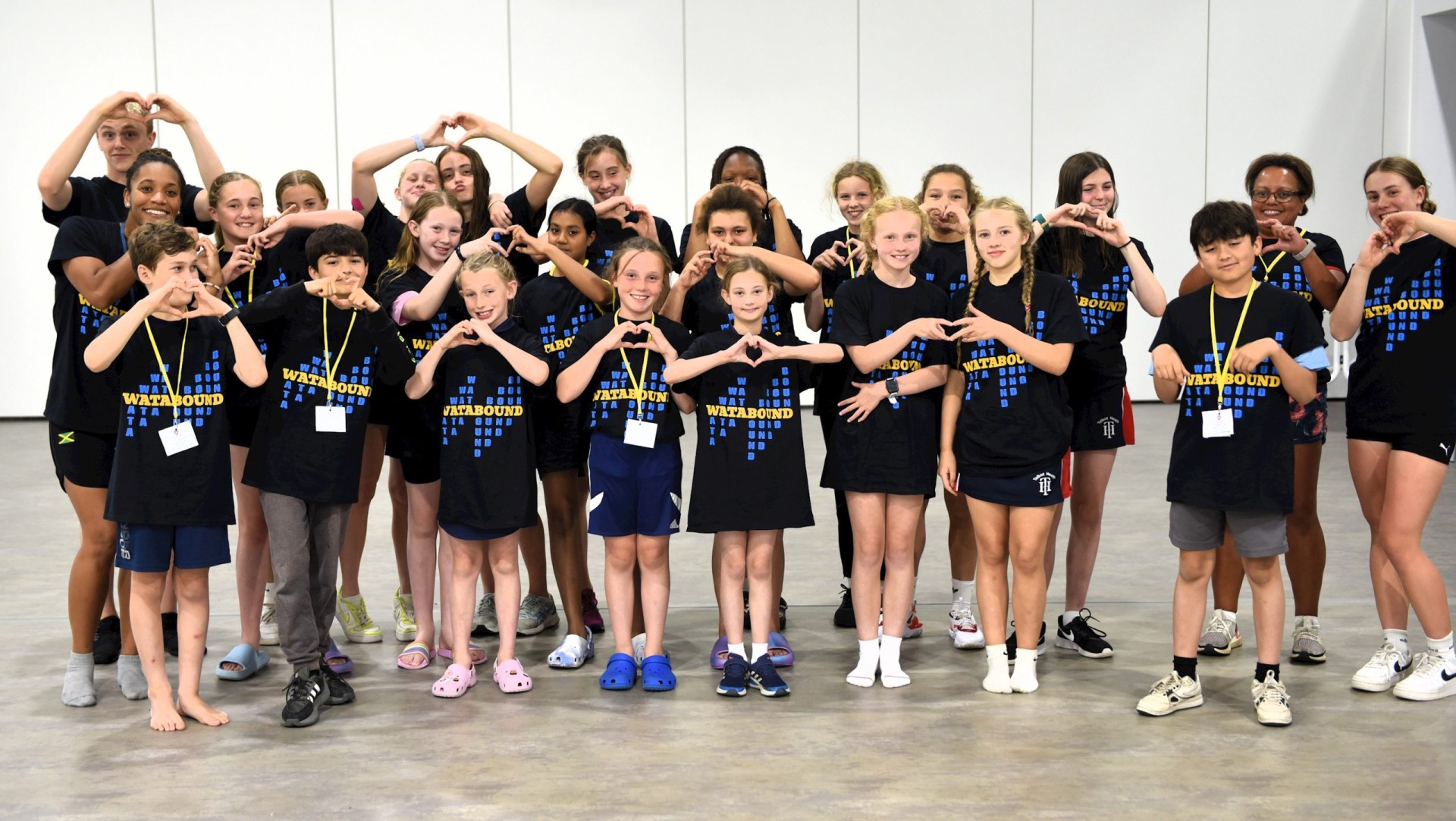 The Talbot Heath Swimming Academy recently hosted a Global Swimming Superstar, 5 x Olympian swimmer, Alia Atkinson, who led an inspirational Masterclass in all things Swimming and achieving. Four senior and five Junior pupils from the TH Academy, alongside eleven external pupils, took part in a day long workshop discussing a range of key aspects about the sport.
Alia is a Jamaican five-time Olympic swimmer spanning an international career over 19 years, amassing an incredible ten world championship medals, including 4 Gold, 4 Silver, and 2 Bronze, holding two world records in the 50m and 100m Breaststroke. Atkinson was the first Afri-Jamaican to win a world title in swimming. Alia, was also the first female Black World Swimming Champion and is also the current Athlete Ambassador for World Aquatics; her goal is to encourage more religious and race backgrounds into the sport of swimming.
Opening the day with a workshop discussing her journey, Alia helped the young athletes clarify their dreams and goals within the sport with a series of activities. Four hours across the day were spent in and around the pool, with Alia motivationally drilling in land and pool-based activities to help develop skills, but most importantly encouraging participants to develop a mindset where they could constantly set themselves challenges to overcome.
Head of Swimming Barry commented, "Alia's ability to make things simple and lead with inspiring energy was amazing, the group of athletes learned a lot about themselves with all of them meeting challenges through all the pool sessions. I have been fortunate to hear and watch a lot of top swimmers, but the way in which Alia delivered the day was truly a class from a Master of the sport"
The event was open to swimmers locally from Talbot Heath, Poole Swimming Club, Swim Bournemouth, Christchurch Seagulls, and Bournemouth Collegiate School, with thanks going to Mrs Millard for seizing the opportunity to work with Alia and who was Camp Chaperone for the day. Further thanks also go to Barry Aldrick for overseeing the event, to Ollie Jones and TH swim-star Catherine Eland who supported with poolside coaching. Finally, huge thanks go to Alia herself, for her enthusiasm, encouragement and advice.
Bertie, TH Pupil, commented that her favourite part was: 'how Alia made me believe I could do more than I thought, especially on underwater challenges, it was the best day ever!"