Written by Ian Kirtland (Head of Science Faculty – Talbot Heath School)
In a heart-stopping netball clash that had fans at the edge of their seats, Franklin in Green faced off against Earhart in Blue, resulting in another memorable 6-5 victory for Franklin.
From the very start, the game was an intense battle, with end-to-end action on full display. Despite some players donning unconventional attire for netball, players carried on undaunted.
Franklin's coach, Betsy, made a strategic move by deploying Mr. Sinclair Smith as the goalkeeper. Meanwhile, on the Earhart side, Ella S showcased her determination, and Laura N kept Franklin within reach. The Junior School students added to the electrifying atmosphere with their enthusiastic cheers and synchronized dances.
The game unfolded with relentless scoring exchanges. Earhart and Franklin traded goals, keeping the score tied at 5 all as the clock ticked down.
Then, in the dying moments, with just ten seconds left, the tension reached its peak: Franklin, known for their composure under pressure, remained unfazed. In a stunning display of calmness, Lara seized the opportunity and scored, securing a thrilling 6-5 victory for Franklin just as the final whistle blew.
The crowd erupted in celebration as Franklin players and fans rejoiced in this dramatic victory.  Another dying seconds victory for Franklin, is it luck or character?  Mr Thomas was heard to mutter, "This game showcased the true essence of netball – resilience, teamwork, and seizing the moment."
Franklin 6, Earhart 5 – a victory etched in the hearts of fans and players alike.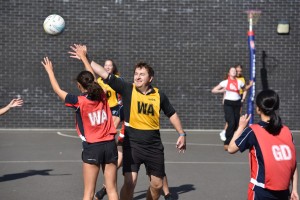 Shelley and Lovelace clashed on the netball court, and it was Shelley who emerged as the dominant force, securing a resounding 8-2 victory.
Coming from an unstoppable performance in the previous round, Shelley wasted no time asserting their dominance. They raced ahead with two quick goals in the opening minute, setting the tone for the match.
Mr. Thomas orchestrated the game from the centre, while Ella commanded the defense, leaving Lovelace struggling to break through. Olivia's stellar performance in the attack ensured Shelley's relentless scoring machine.
Despite a competitive spirit and some leniency from the referees, Lovelace couldn't keep pace with Shelley's pace and precision. Hattie tried her best to keep Lovelace in the game, but Shelley, a netball colossus, continued its march.
In the end, Shelley claimed an emphatic 8-2 victory, reaffirming their dominance in the netball arena. Lovelace faced an uphill battle in their attempt to challenge Shelley's supremacy.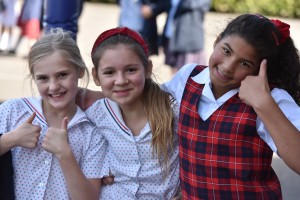 Once more thanks to Shakira for timekeeping, Alexa for match reporting, Helena and Georgina for commentary, and umpiring from Bella, Hattie, Lara and Kitty.
And of course DJ Amo making the sounds.
The next fixtures will determine the wooden spoon and the championship, can anyone stop Shelley?
Scores: Franklin 6-5 Earhart
Lovelace 2-8 Shelley
| | | | | | | | | |
| --- | --- | --- | --- | --- | --- | --- | --- | --- |
| | Played | Wins | Draw | Loss | Goal For | Goals Against | Goal Difference | Points |
| Shelley | 2 | 2 | 0 | 0 | 18 | 5 | +13 | 4 |
| Franklin | 2 | 2 | 0 | 0 | 12 | 10 | +2 | 4 |
| Lovelace | 2 | 0 | 0 | 2 | 7 | 14 | -7 | 0 |
| Earhart | 2 | 0 | 0 | 2 | 8 | 16 | -8 | 0 |
Next fixtures, October 19 October 2023 at 1.30pm
Lovelace versus Earhart (for the wooden spoon); Shelley versus Franklin (for the championship)…