The Talbot Heath school community were saddened to hear of the passing of former TH pupil Valerie Winn (née Ball) recently after her obituary appeared in The Times. Her legacy however, is still very much alive today, not only for the athletes at TH, but for female sportswomen globally.
Having been told that she was 'too willowy' to become a professional ballet dancer, Valerie took to the track. The then TH Headmistress, Cicely Frideswide Stocks, from 1925-1947, a former England hockey international herself, had encouraged all pupils to participate in sports at school. Valerie's talent soon shone through and in 1952 she broke the world record for 880 yards.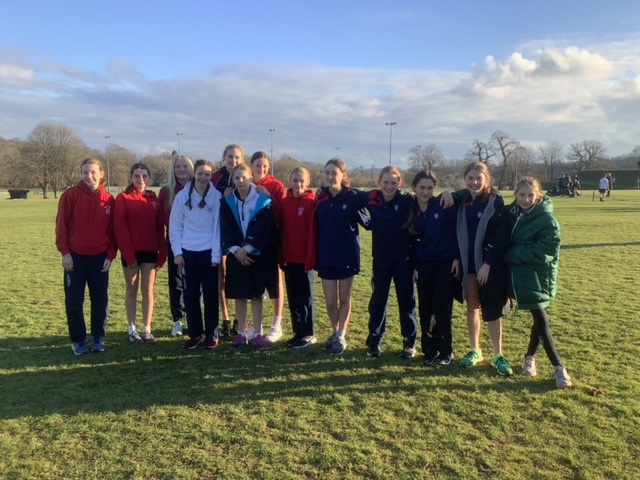 At the time, women were banned from competing in the Olympics in any running races beyond 200m, as they were deemed to be too frail and ladylike to take on such distances. Valerie became the face of the campaign to overturn this ban and those who saw her run were inspired by her and persuaded that women could take on longer distances. The ban was eventually lifted in 1960, in no small part as a result of the running performances of Valerie Ball. She won 74 of her 81 national and international races over 400m, 440 yards, 800m and 880 yards between 1948 and 1953. She blazed a trail for a series of middle and long distance female athletes to win gold medals at the Olympics and World Championships for Great Britain in the years to come.
Many of Talbot Heath's current pupils are running at national and international level, including Jemima C, Kate W, Lexie B and Nancy T and are hot on the heels of another TH alumna, Melissa Courtney-Bryant, who is currently winning medals on the world stage for middle and long distance running. Most recently, Erin W and Polly E took part in the London Mini Marathon on 22nd April, having both been selected as part of the SW team: only six athletes are chosen for each age group from South West.
Mrs Holloway said, 'I feel extremely proud that it was a TH pupil, encouraged by her headteacher, who wanted young women to break down barriers that they faced in every field, who was so instrumental in bringing about change.'
*
Since writing, two pupils have secured a place at the European Championships at the end of June: Congratulations to Jemima C, who after an amazing couple of weeks with GB Pentathlon qualification events, has been selected for the GB team for Laser Run (3 x Shoot and 3 x 600m run) at the European Championships at the end of June and the World Championships in August. She has also qualified to do the Triathle (3 x run, 3x Shoot and 2 x swim) at the same European Champs in Munich, Germany. Congratulations also go to Erin W, who qualified for the European Biathle Championships in Germany and is delighted to have the chance to represent GB. Good luck to both pupils!