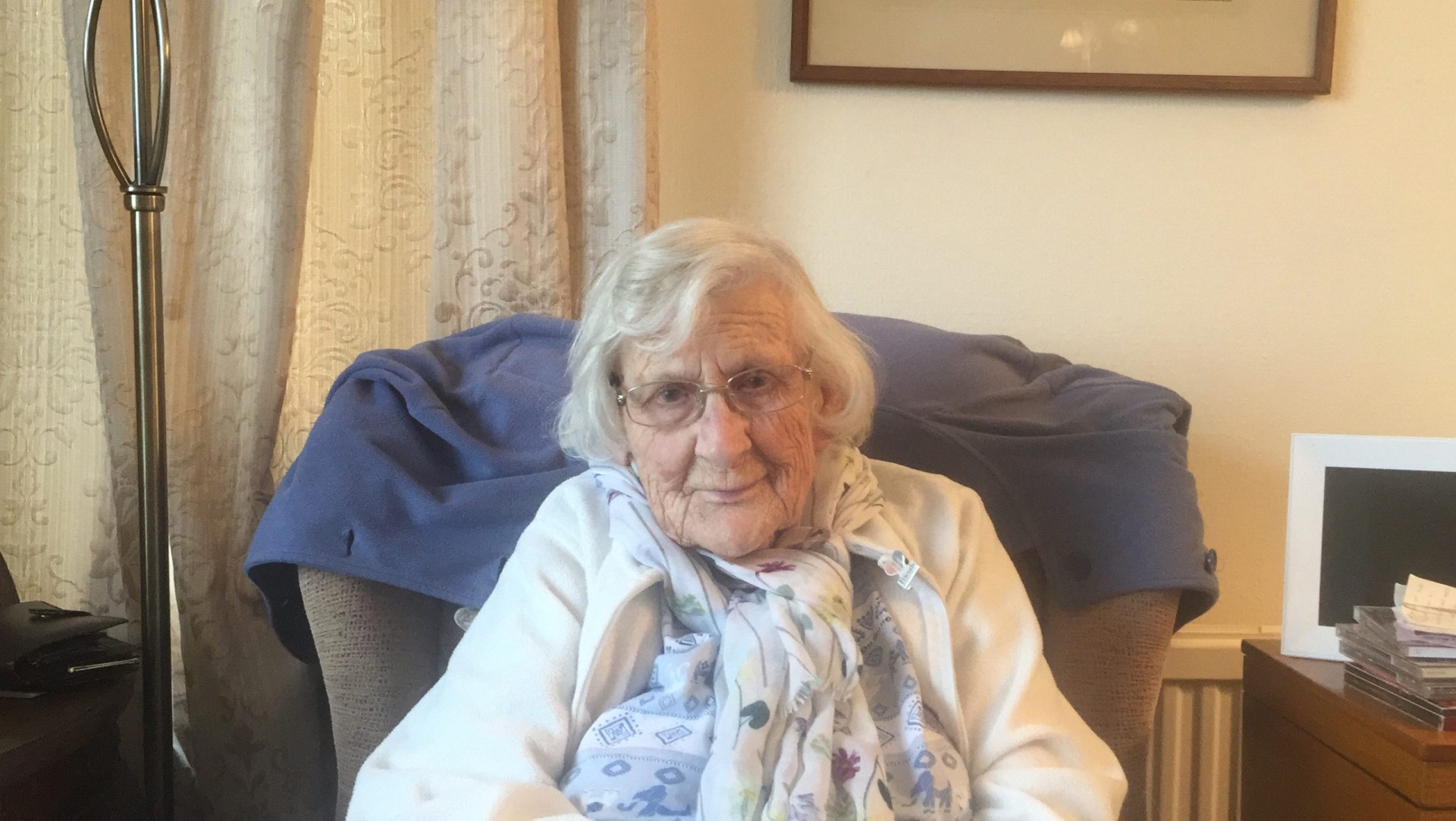 The Talbot Heath community were thrilled to welcome Mr William Nicholson on-site last week, as he shares a strong family connection to the school: his mother, Joan Helena Warman, is the oldest living former TH pupil, and his grandfather Percy John Warman, designed the on-site air-raid shelters.
Joan Warman, who was born on April 14th, 1923, and will be celebrating her 100th birthday next month, began attending TH in September 1937 aged 14. She left in 1940 – at the age of 17 – to join the fire service as part of the war effort, she then united with her school friend Margaret Caswell on a Farm near London. Margaret became a Land Girl, and Joan was the farm secretary where she stayed until she married in 1951. Joan later moved to Somerset to start a family and is still there today, living in Minehead.
William Nicholson's grandfather, Percy John Warman, designed the school's air raid shelters and the proud grandson was delighted to have a tour of the refurbished bunker, which is now a popular resource for Talbot Heath pupils, visiting schools and the Dorset Heritage weekend. Percy, who was born 1876 and died in 1962, was a member of the Royal Institute of Architects, and lived in Hadley Woods, London, before retiring to Bournemouth, having once visited on holiday. To be able to undertake this work, Percy became a Governor of Talbot Heath school, and not stopping there, he also designed and built a house in Glenferness Avenue.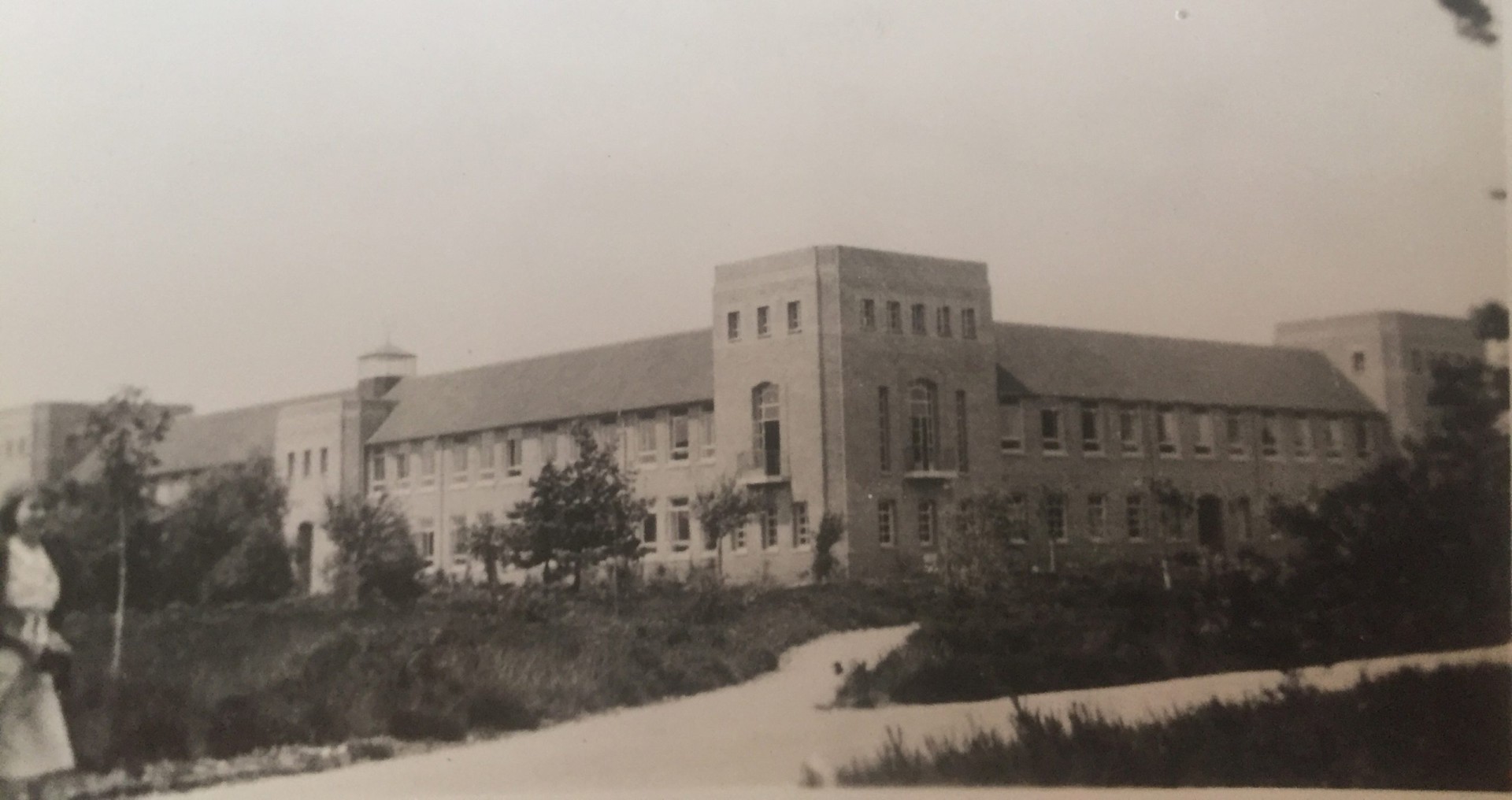 Mr Nicholson recently contacted TH staff member, Hayley O'Shea, in the hope that the school still had his mother's records; the last number on his mother's birth certificate, and thus her date-of-birth, were unclear. Due to the excellent record keeping and newly organised school archive, her original, hand-written record card was located within minutes, resulting in a memorable tour of the school and bunker visit with Mrs Holloway. The family were amazed and delighted that the bunker had been refurbished creating a very personal connection to Mr Nicholson's grandfather.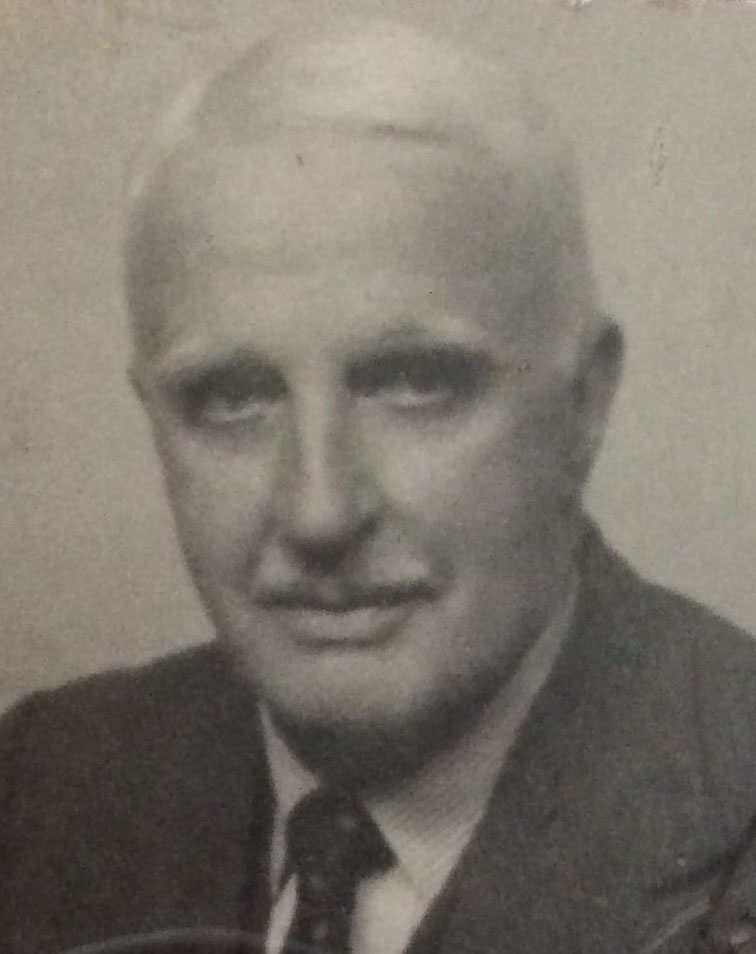 Pupils in assembly have since sung and recorded 'Happy Birthday' to Joan; the video will be sent to her family to play at her 100th birthday party in April.
Mrs Holloway said how delighted she was to meet Mr Nicholson and his family after contacting the school, as they shared a significant part of Talbot Heath school history. Adding, 'It's a fascinating and touching family story and it was a privilege to show them Joan's former school and Percy Warman's unique legacy. We would like to wish Joan many happy returns for her birthday and thank Mr Nicholson for getting in touch.'