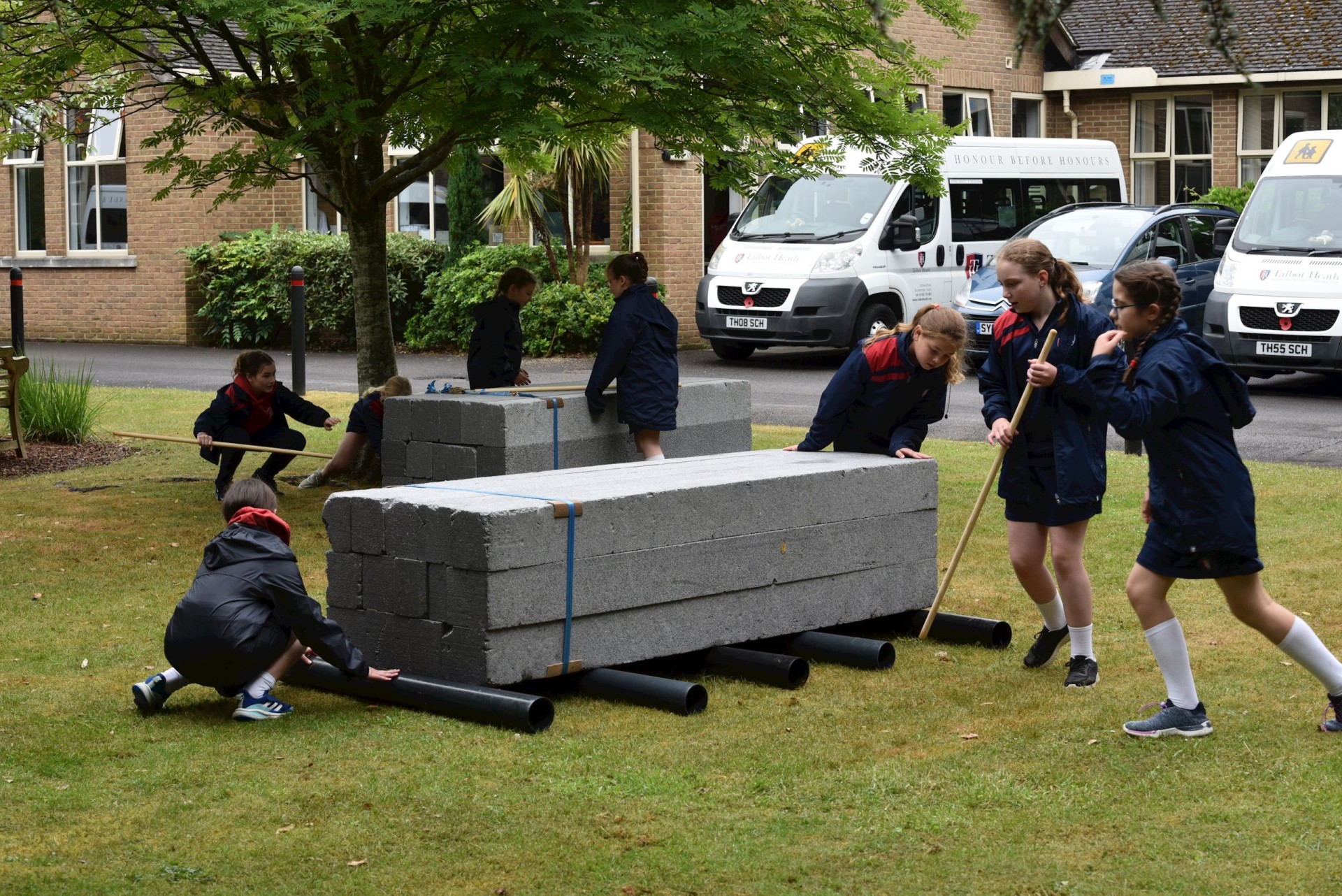 The Design and Technology team chose the perfect date – Midsummer Eve or 20th June – to celebrate the summer solstice with Year 5 this week, when they recreated Stonehenge – or rather, Foamhenge – on Flagpole Green. Although the pupils did not gather at sunrise as custom dictates, they did spend their morning lessons learning about the engineering that was possibly behind the building of the prehistoric monument.
Using rollers, levers and pulleys, the girls lifted giant foam blocks to make a trilithon [a megalithic structure consisting of two upright stones and a third across the top as a lintel]. They also re-created a model of the full stone circle, bringing the world-famous site to life for each pupil.
Thanks go to the Design and Technology team for creating another inspiring learning opportunity.