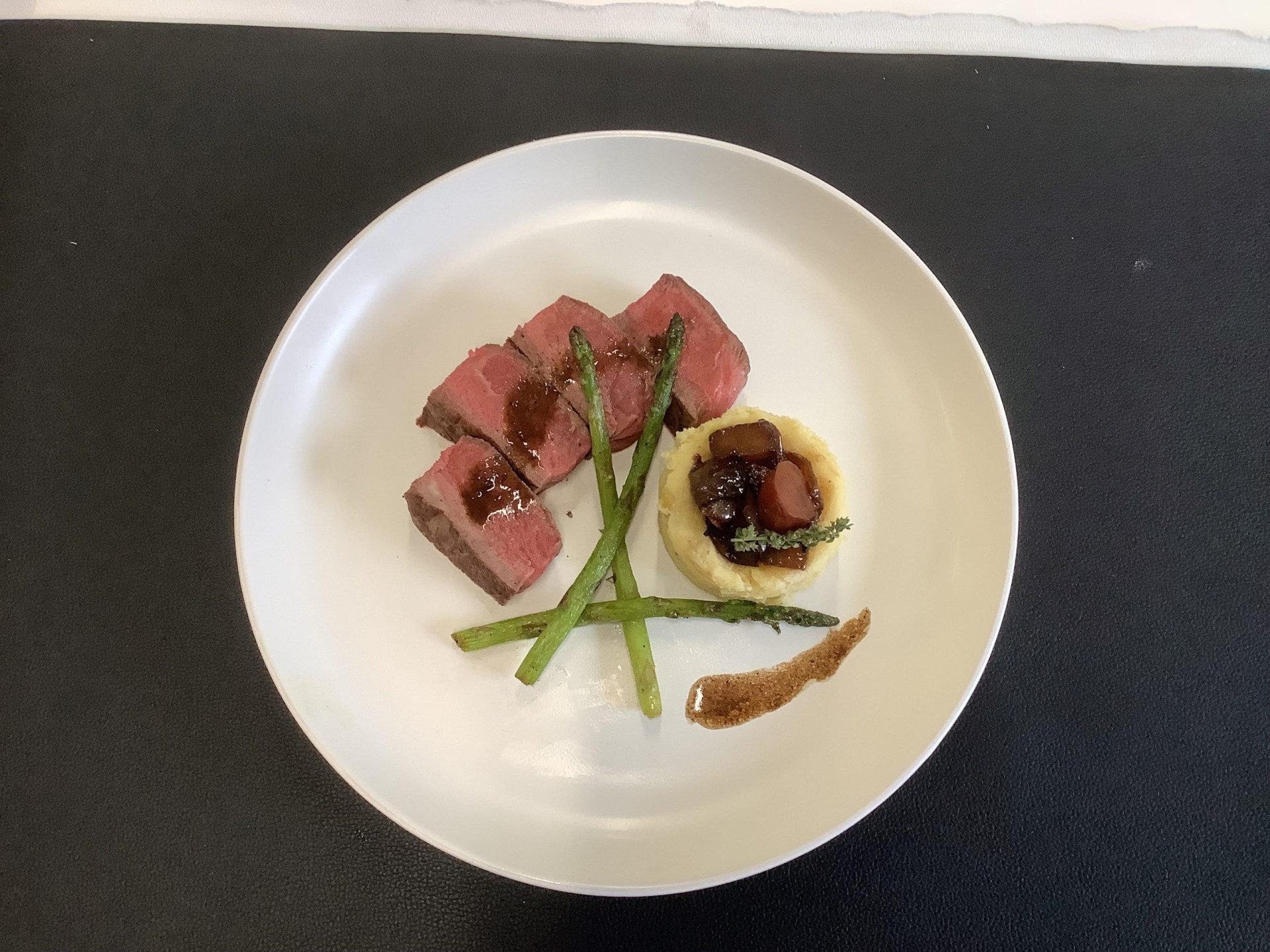 The academic year finished with a flourish in the Food Department, as the last full day of the summer term saw the final of this year's Lower 4 Master Chef Competition. With the whole year group having taken part in heats during their Food lessons, six of the finest contestants returned to battle it out, vying for the coveted title and embroidered chef's hat and trophy.
Super-size congratulations go to Opal L who was awarded the Master Chef crown for her eclectic menu of Thai panang curry followed by French Crepes. The runner up was Lena S for her steak in red wine jus with mash and braised vegetables, followed by mango tartlet, and third place went to Jessica L who cooked up arancini balls with spicy tomato sauce and individual tiramisu.
The judges agreed that it was an absolute treat for the taste buds! Grateful thanks go to Mrs Moran for organising another superb competition.