Last week we marked International Women's Day in school, in particular focussing on some of the women in the political field across the globe who are pioneering or showing remarkable determination and commitment to women's rights. We played a moving audio clip of Lesia Vasylenko, Ukrainian MP and chair of the committee on climate change, who has taken up arms to defend herself and her family, while the bombs rain down; we showed a video clip of US Supreme Court Judge nominee, Judge Ketanji Brown Jackson, who would make history if she were to become the first female black Supreme Court judge, and we listened to Stella Creasy MP talking about her determination to make misogyny a hate crime in the UK, we share this here.
I also showed pupils images of Georgina and Marianne Talbot, the sisters who established Talbot Village as part of their determination to tackle poverty in Bournemouth. Their legacy lives on in the facilities and trust that they established. The pioneering baton was handed over to Mary Broad in the Talbot Heath area, who established her school in order to provide girls with an education in 1886.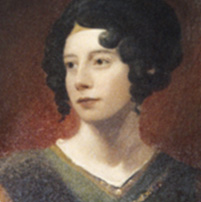 The vision and determination to make a positive difference in the lives of others and place women on an equal footing in every sphere, is still reflected in the ethos of the school and palpable around the school campus.
We are proud to be part of this rich heritage and of the fact that our pupils continue to head out into the world as trailblazers, strong in their belief that ours should be an equal and fair society.
Wishing you all a positive and productive week.
#AngharadHolloway