I am delighted that the pandemic has not prevented us from blazing a trail in terms of innovation. This week we launch a new partnership with Peter Truckel and his team at CGApprentice that will bring great benefits to our pupils across the school. Talbot Heath worked with Peter when he was Head of VFX at Bournemouth University and now he and his team have set up independently to offer exciting programmes of game design, computer animation, CGI and special effects training and 3D sculpting. Starting this summer, week-long courses will be offered to pupils aged 7 – 15, enabling them to design their own computer games and films.
From September, CGapprentice will offer weekly clubs on CGI, special effects and animation to Junior and Senior pupils. Additionally, they will work with our current tech teams to develop the hologram, virtual reality and 3D sculpting and printing lessons across all key stages.
We are extremely excited to be working in partnership with such a talented team of industry experts. Should your daughters (and their brothers!) wish to join in any of the new courses and workshops, please sign up direct via this link
I look forward to seeing you, your daughters and pets featuring in computer games in the near future.
In hopeful anticipation of football coming home,
#AngharadHolloway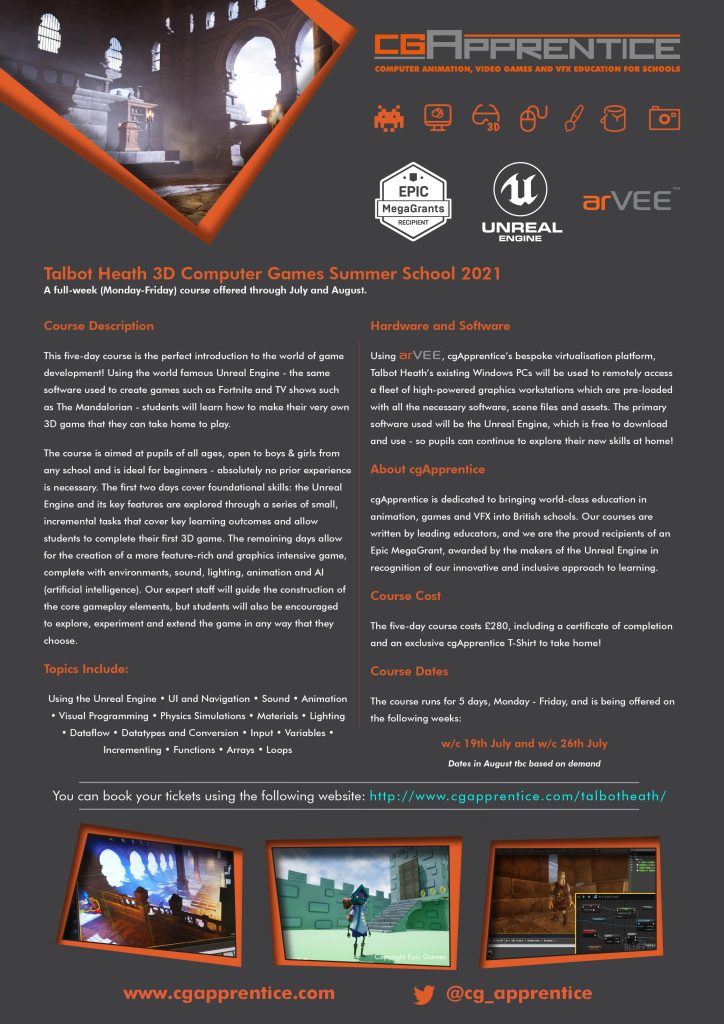 #CGApprentice #PeterTruckel #CGI #GameDesign