THINK BIGGER TH Christmas Alphabet – More Christmas festivities have been stuffed into the final weeks of term than a ten-bird roast, and Christmas celebrations, TH style, have been bigger than ever in both the Junior and Senior school. Here is the bumper edition of the Talbot Heath Christmas Alphabet!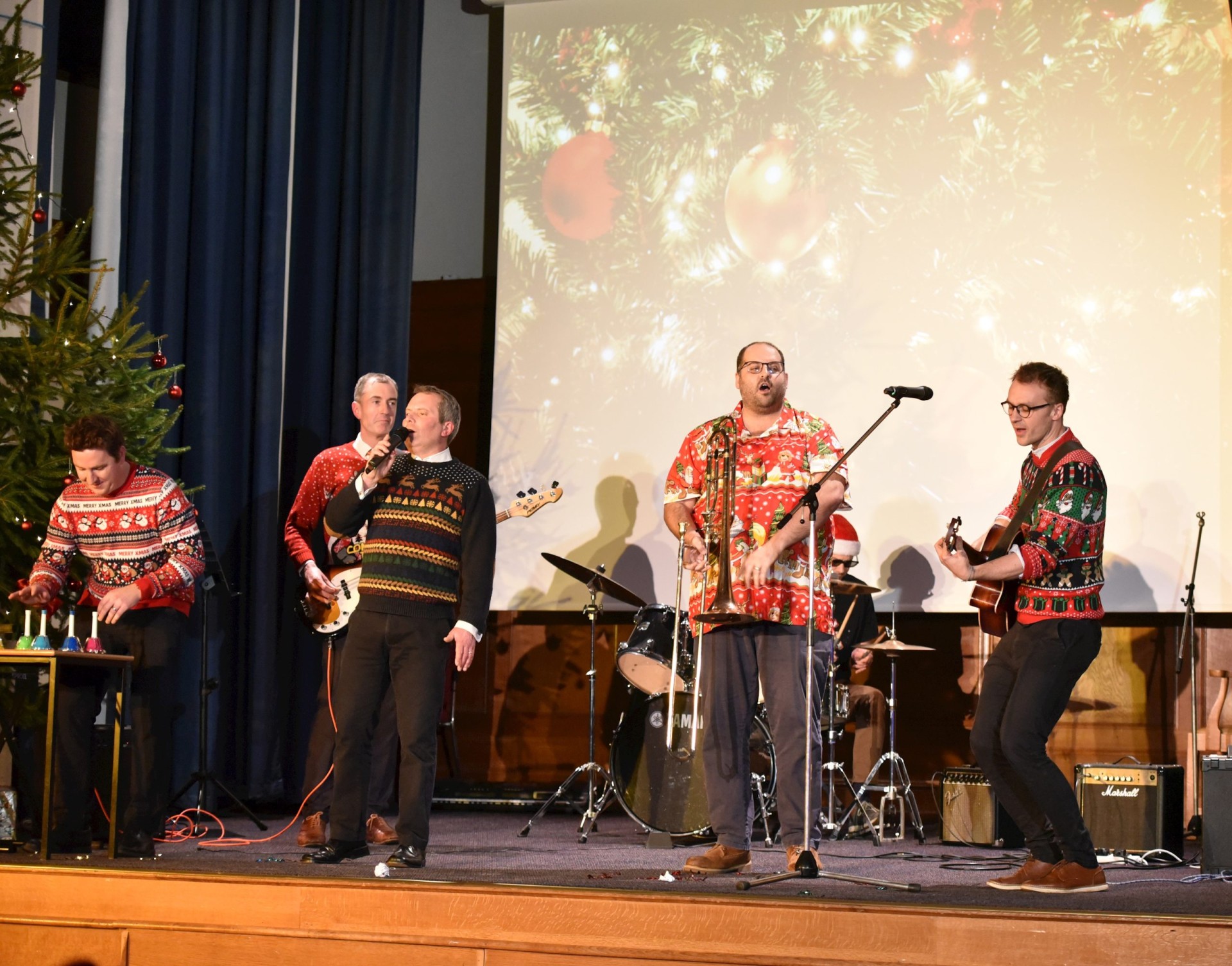 AMNESTY CONCERT – Yes, back with a bang and plenty of Rock'n'Roll thanks to the expert organisation of the Sixth Form team, raising money for Amnesty International. Students and staff performed festive tunes and ballads, playing a range of instruments: guitar, piano and bells! Staff band Boyz Only, closed the show with their unique version of 'Do They Know It's Christmas?' The legendary Talbot Heathens played 'Should I Stay or Should I Go?' and frontman Mr Butcher, dedicated 'I'm a Believer' to the late Terry Cheeseman – guitar teacher, double-denim rocker and founding member of the Heathens, who 'inspired many pupils to believe in music'. Thank you for the music Terry…
BOARDERS CHRISTMAS PARTY – Students in St Mary's Boarding House were treated to an evening of fun and games and a delicious traditional Christmas dinner. Great fun was had by all.
CONCERTS FOR CHRISTMAS in both Junior and Senior School – The Junior school put on two festive Christmas musical shows in the Mary Norton Hall, for parents and family members to enjoy: Year 5 and 6 [in the morning] and years 3 and 4 [in the afternoon treated visitors with many festive favourites such as Once in Royal David's City and Good King Wenceslas, to Rockin' Robin and Feliz Navidad. Thanks go to the music department for their organisation. Computing classes also designed their sleighs, ready to be programmed and towed by spheros. The Senior Carol Concert brought the term to a traditional close with the congregation gathered in the hall to join together to reflect on another year. Carols, readings and prayer led by Revd. Burke.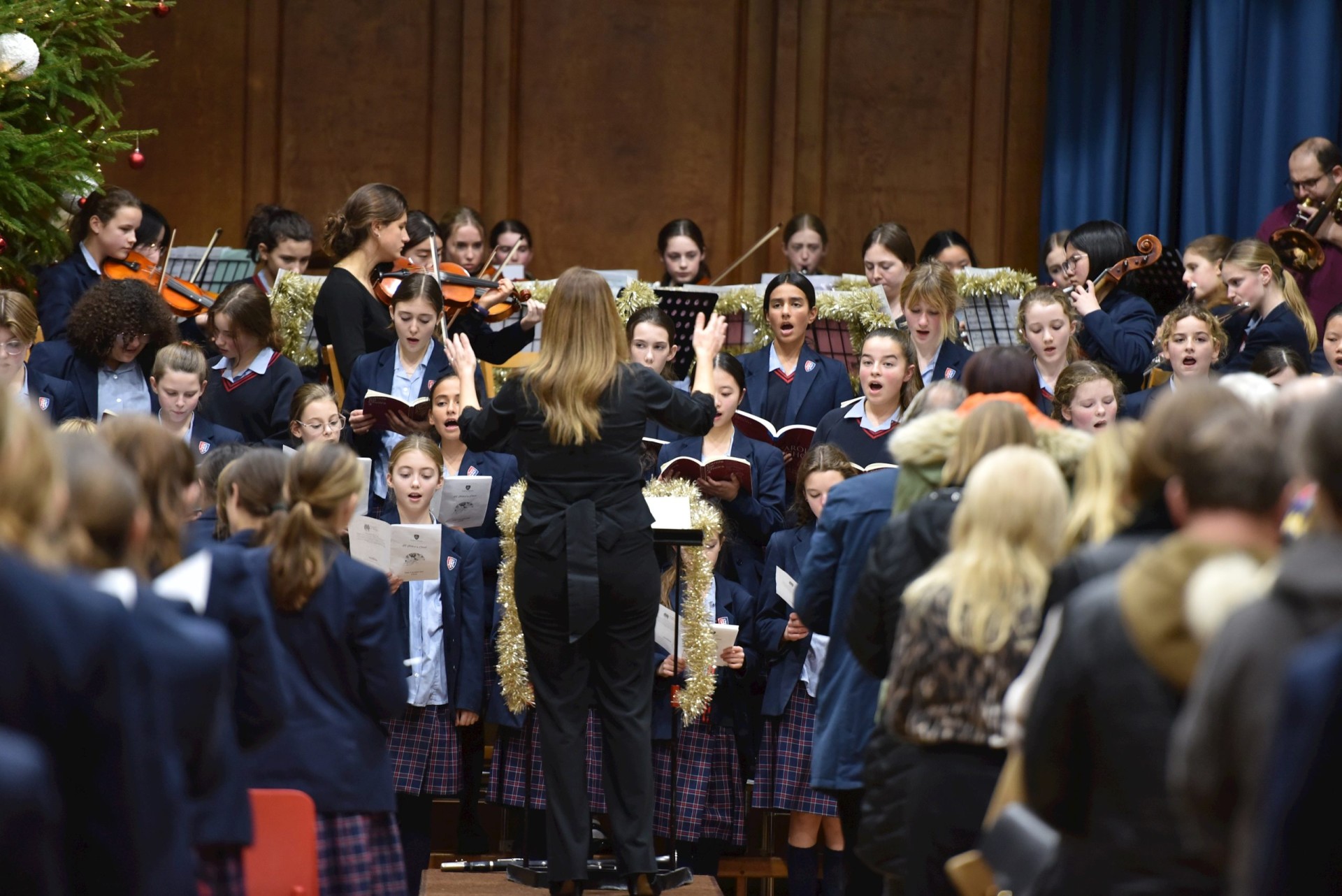 DECORATING CLASSROOMS COMPETITION has been the focus for tutor groups as they transformed their tutor rooms into a variety of creative Christmas spaces. Some of the inspired ideas included an entire feast made of paper, Upcycled Christmas, Winter Wonderland and even the Grinch's House. Winners were Lower 42 P for the classroom into a home complete with a paper banquet. Congratulations!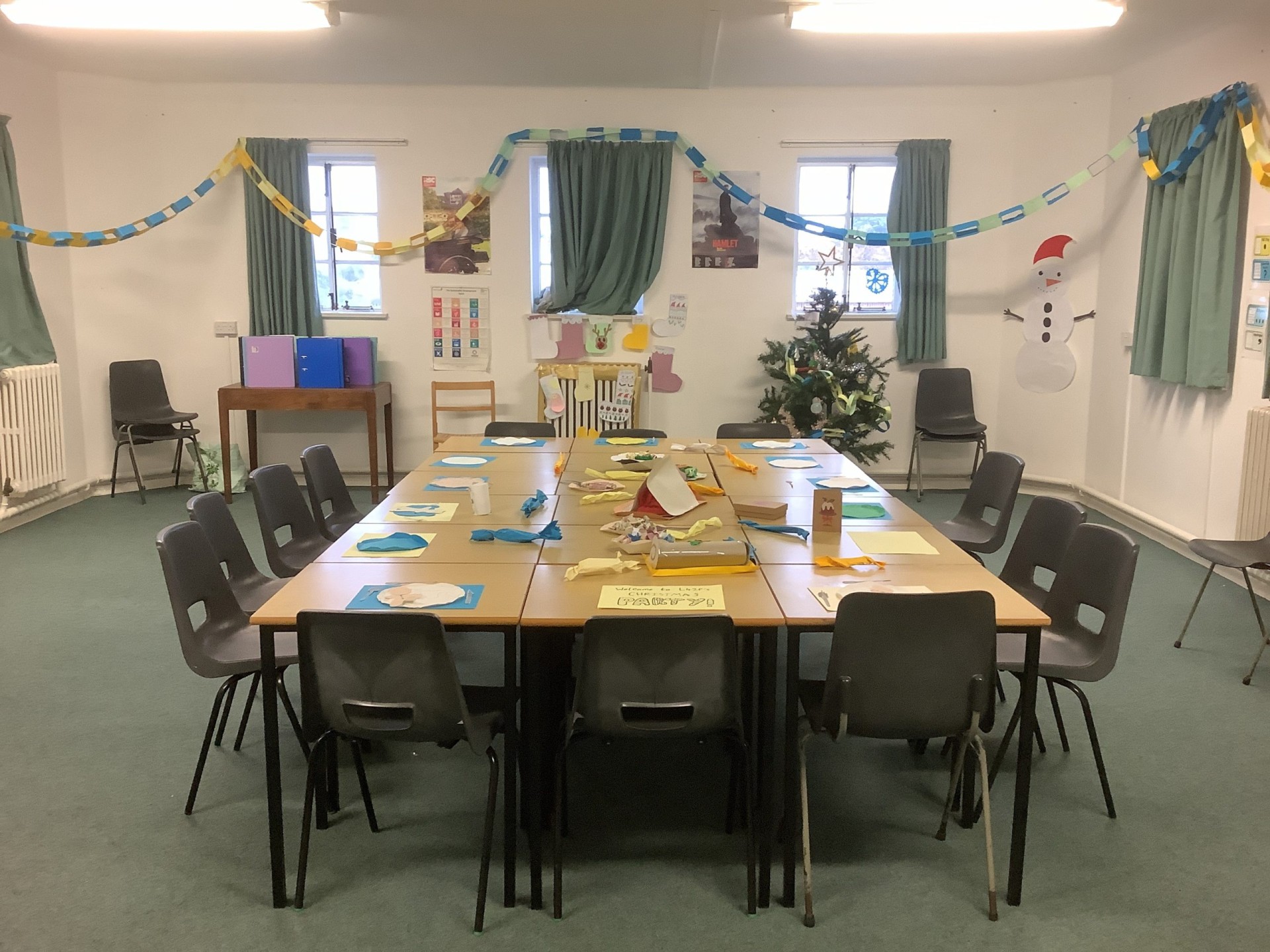 EXERCISE ADVENT CALENDAR created by the PE department for those staff wishing to work off their Christmas Dinner in advance, included: 4 press ups; 3 return trips to the astro-turf; 2 laps of the main school building and 1 minute plank. The Christmas Eve challenge is to do 24 lunges! Good luck!
FOOD GLORIOUS FOOD – Holroyd Howe have provided an array of sumptuous goodies for all of the Christmas festivities and events, and their crowning glory has been the delicious Christmas roast lunches they provided in the final week – truly scrumptious! Thank you to the Holroyd Howe team.
GODFREY'S KITCHEN CHRISTMAS SHOEBOX APPEAL – TH have been encouraging those who sponsor a Rwandan child to send a 'shoebox' filled with a few small or large gifts for them. If you would like to take the extra step and sponsor a child for only £5 a month, go on to the TH website and search Godfrey's Kitchen.
HOUSE COMPETITION – entrants for the Pets at Christmas House Photo Competition were enjoyed by all. Students emailed their funny pictures of their pets at Christmas decked in tinsel, hats and twinkly lights. Please note that no pets were harmed in the process. Winners to be announced shortly…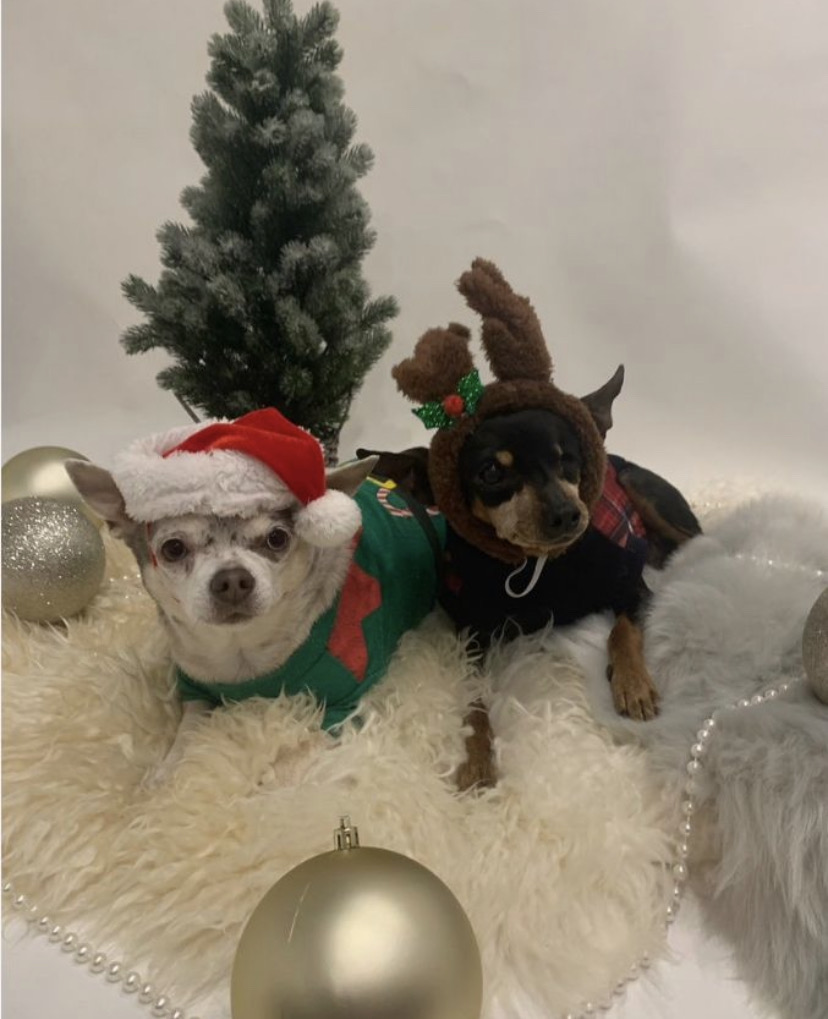 ICING ON THE CAKES! Congratulations to all of the entrants for this year's Christmas Decorating Competition. Fabulous entries from all year groups displayed skill, imagination and fun; they included a wintry village, a giant bauble, a gingerbread house, sunbathing/ skiing/ sliding penguins and of course Rudolph with resplendent antlers and mane. Winners to be announced shortly. Thanks go to Mrs Moran for organising and to the entrants themselves for their efforts.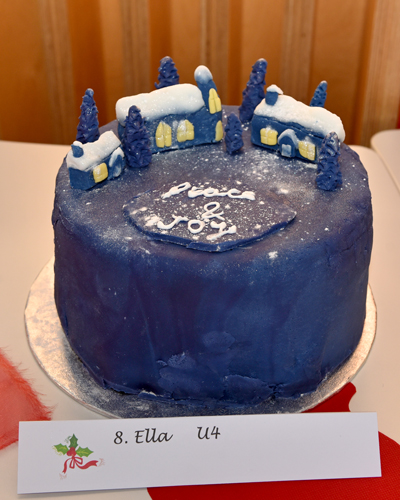 JOLLY POSTMAN – Pre-Prep joined the Jolly Christmas Postman at the Lighthouse Theatre in Poole on his final delivery of the year as he visits well-loved characters such as Miss Riding Hood, Humpty Dumpty, and many others, with a gift for all this Christmas time… Delightful!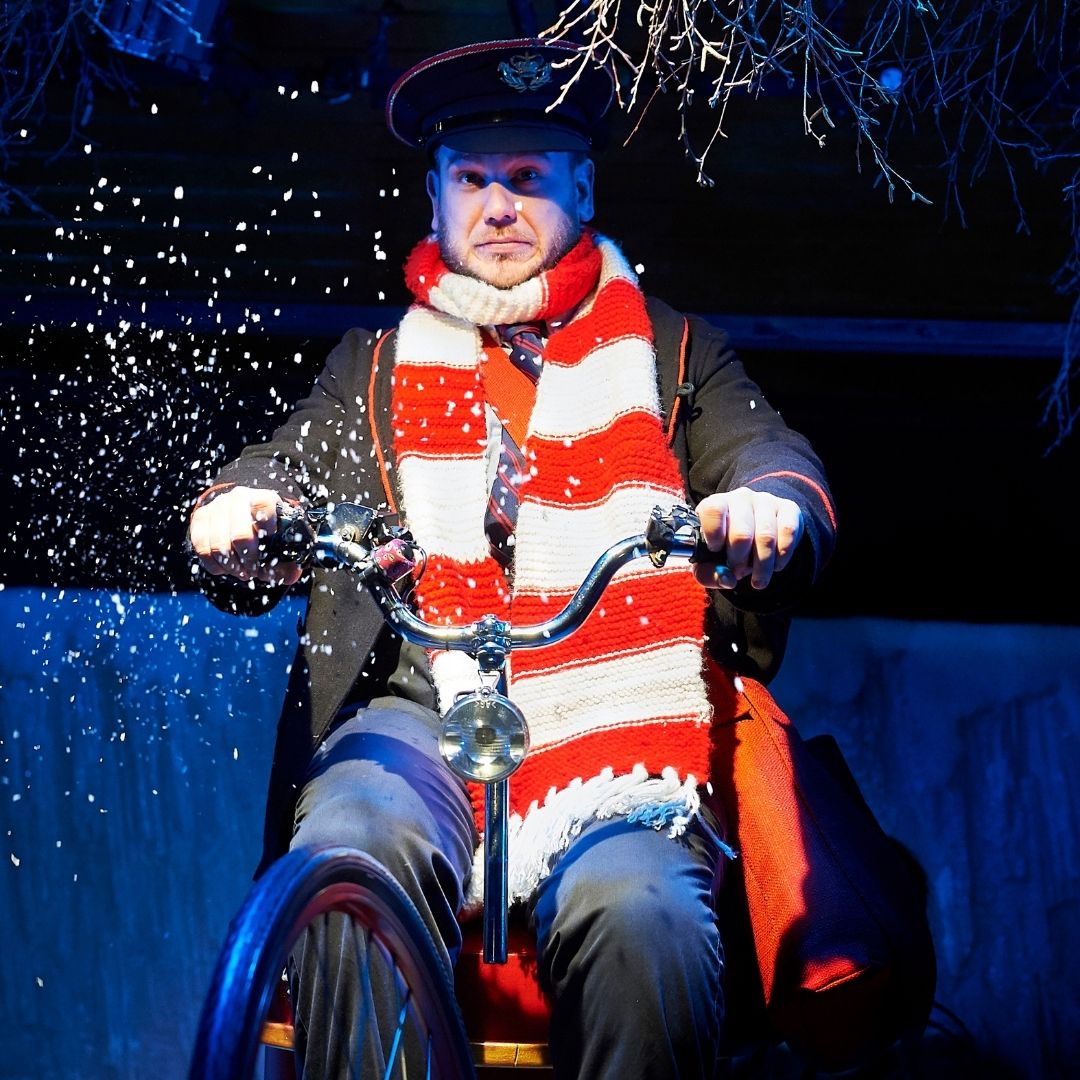 KNITWEAR of all descriptions [and some beyond…] – yes, Christmas Jumper Day raised valuable funds for Save the Children; flashing and flashy, tasteful and tasteless, the jumpers created a colourful celebration of all things festive. Kindness is always a key focus in Junior School and with the circulation of the Charlie Waller Trust Advent of Kindness Calendar – 25 ideas to bring a little more kindness into the world – it puts a seasonal spotlight on supporting children's mental health and wellbeing.
LOCAL CARE HOMES were treated to pupils from years 3-6 carol singing which was followed by Carols in the Courtyard. Junior school pupils have also made cards and written letters to the residents.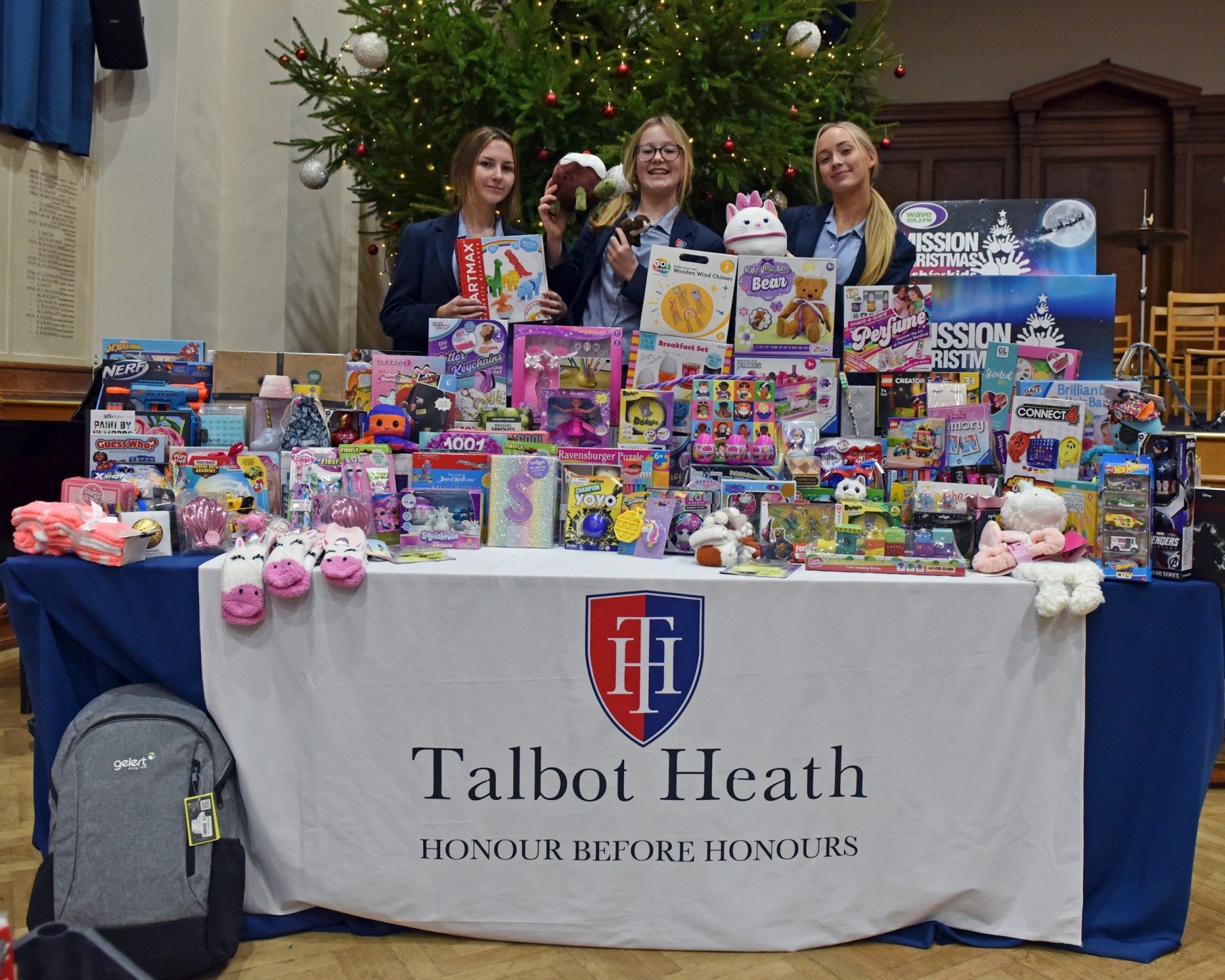 MISSION CHRISTMAS – CASH FOR KIDS – the TH community supported Mission Christmas again this year in both the Junior and Senior School. Unwanted or new unwrapped gifts for a child aged from 0-18, have been donated in collection boxes. Thanks go to Miss Coates for organising and thank you to everyone who donated a present. To support this excellent visit the cash for kids website. Movember must also get a mention; well done to the select male members of staff who grew a tash for cash! Collectively they raised over £200 for men's health; making a difference in mental health and suicide prevention, prostate cancer and testicular cancer. Thank you to everyone who donated.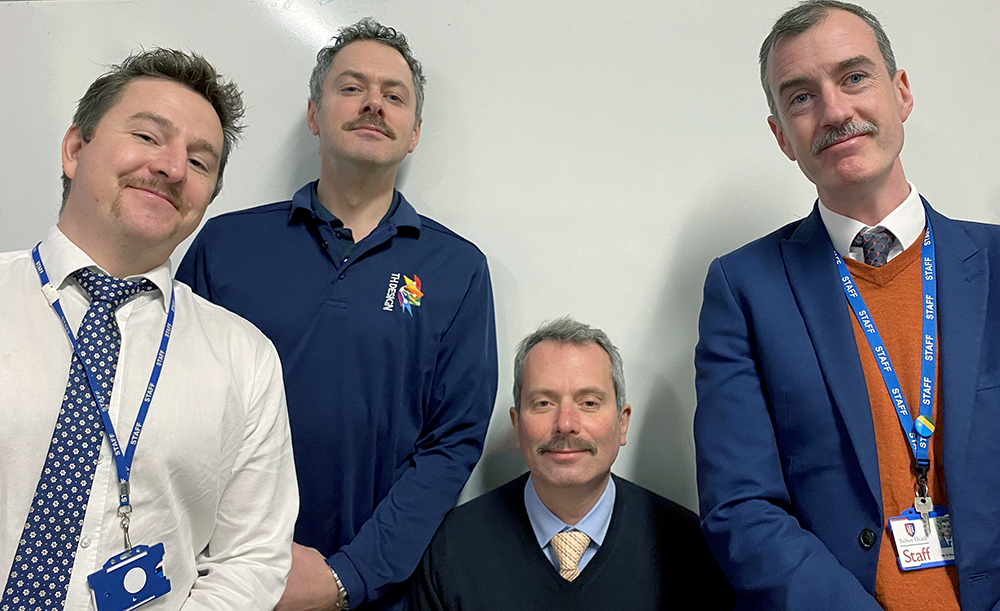 NATIVITY performance by the Pre-Prep; they entertained and enchanted proud parents in equal measure. Mrs Pugh said: 'This is always a real highlight in our calendar; it was a real joy to see all the children enjoying the experience of being on stage, singing with enthusiasm and speaking out with confidence.
'It is always poignant and reassuring to know that the magic of Christmas and enduring message of love continues to move and delight our pupils, parents and staff. Thank you to all the staff for their dedication and hard work, the pupils for their energy and all our parents for your support.'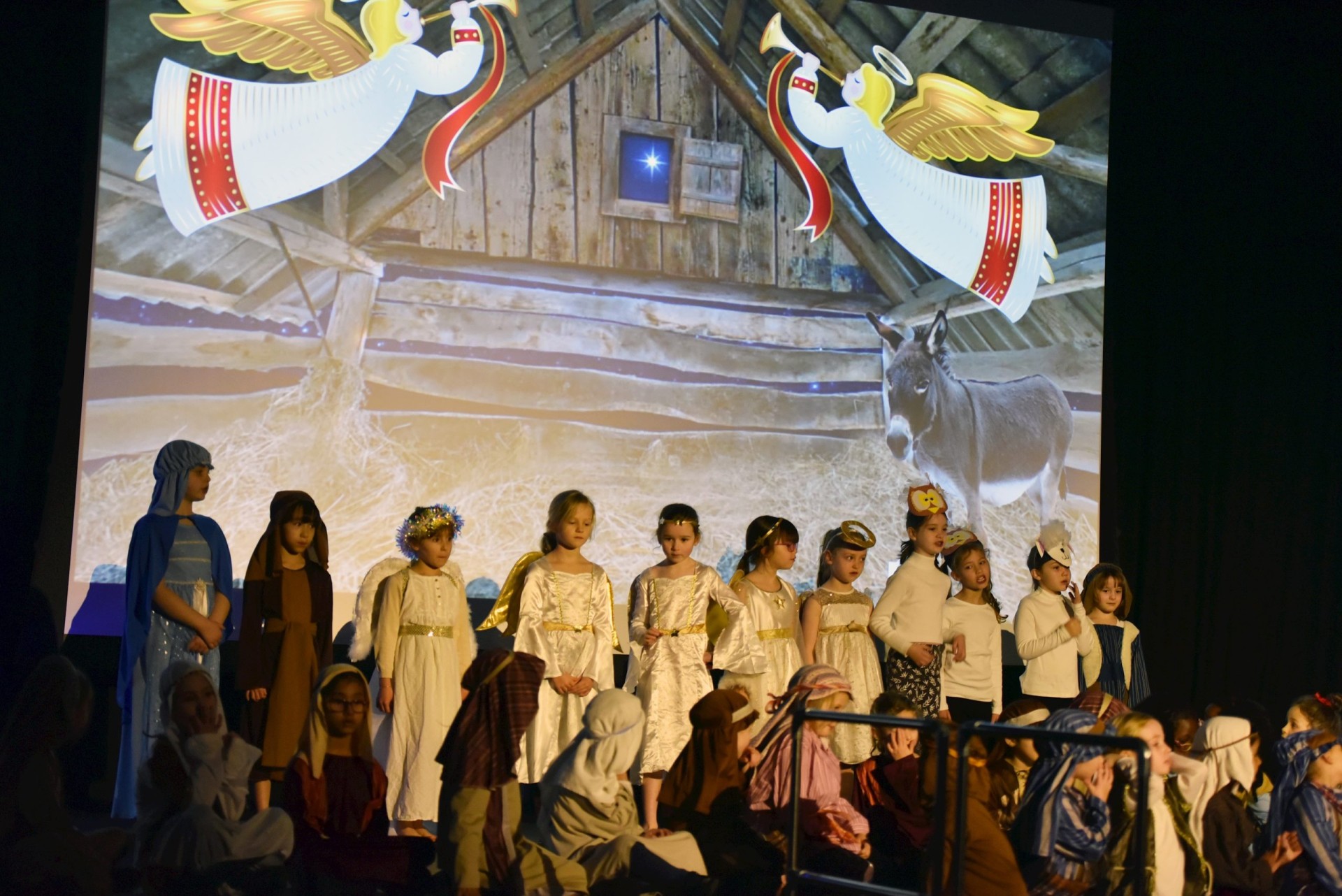 O CHRISTMAS TREE, O CHRISTMAS TREE… Smelling and looking gorgeous in the Main Hall is the traditional Christamas tree, a Norway Spruce (Picea abies) purchased from a local grower at Woodlands Dorset, who has been providing trees to the school for over 30 years. Standing 15ft tall [give or take an inch] it took a full day for the site team [thank you] to put up and decorate.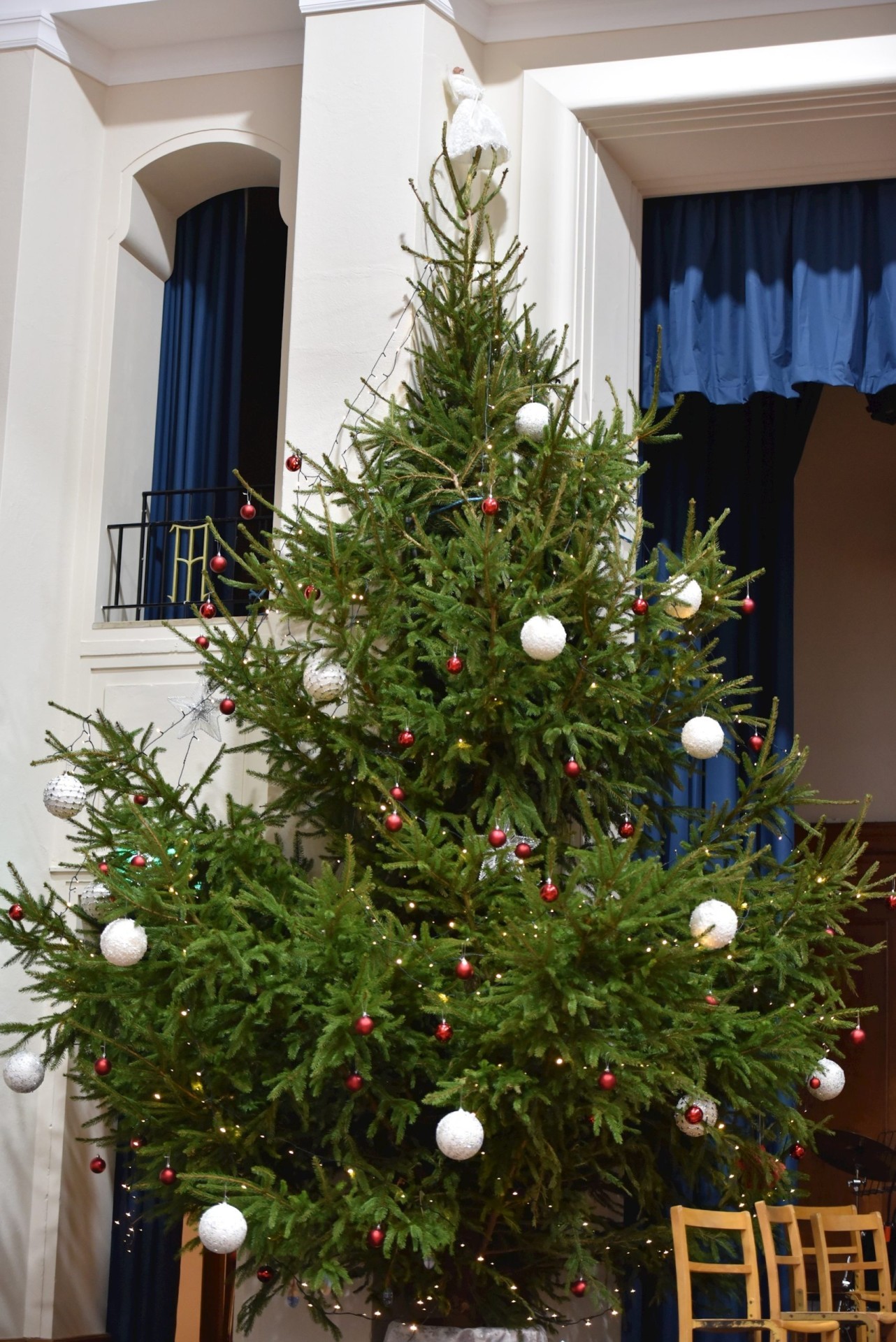 PSS CHRISTMAS FAYRE – Staff, parents, pupils and their families joined in the festive fun at the Christmas Fayre. Over 35 fantastic stalls, plus a chocolate fountain, tombola and games were there to entertain. The PSS served hot chocolate and mulled wine in the Hub café and the draw for the PSS BIG Christmas Raffle took place. TH welcomed some very special guests this year including international artist Jonathan Truss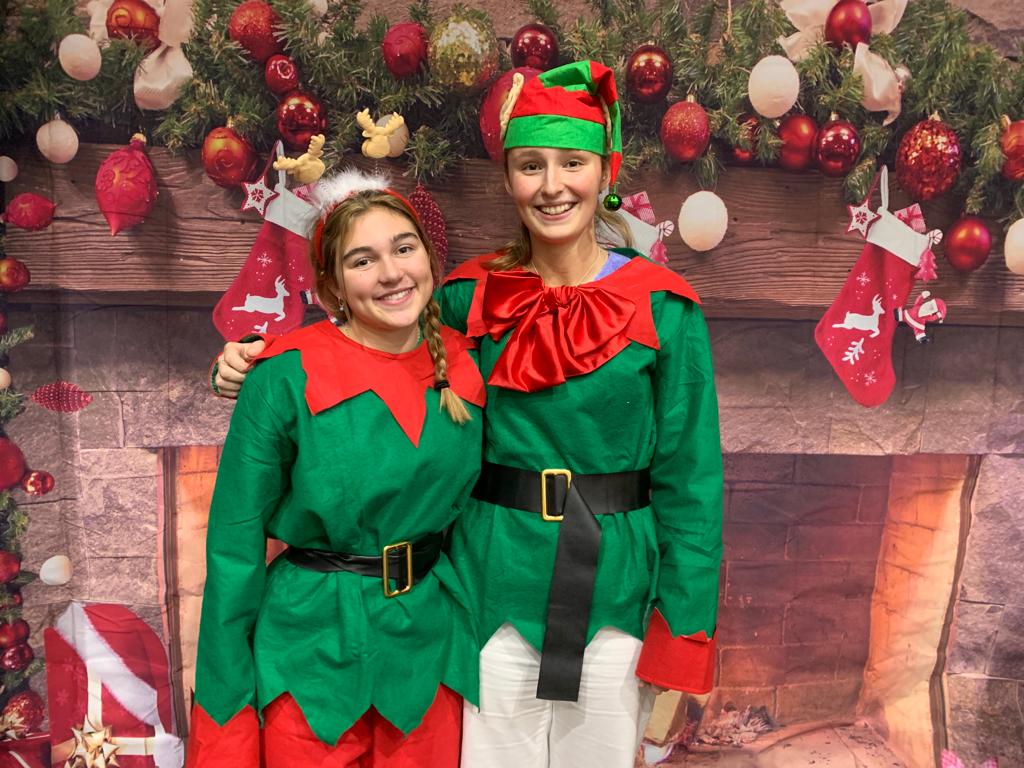 QUIZZES – Alongside the festive weekly quiz, Mrs Harty sent the magic link to National Book Tokens to play the Hidden Books Game: guess all 20 book titles in the virtual bookshop to win a £500 National Book Token to spend. Good luck bookworms… And Junior pupils were challenged with the Doodle Maths and Doodle English Winter Calendar; a seasonal challenge for pupils to unlock festive rewards by Doodling daily! Between the 1st and 24th of December, pupils have been encouraged to complete an x-a-day exercise each day in DoodleMaths and/or DoodleEnglish to unlock a calendar door.
RAFFLE – A wonderful array of the raffle prizes were on offer for the PSS Christmas Fayre Raffle, including: afternoon tea at Chewton Glen, giant squishmallows, a wine hamper and many more fabulous prizes. Good luck!
SALVATION ARMY APPEAL: Initiated by one of the Year 6 pupils; pupils have been invited to donate unwanted and new gifts for collection. Thank you to everyone who has donated.
THANKSGIVING SERVICE of Christingle was held at St Marks Church for the Junior school community; a time of reflection and celebration for the Christmas period.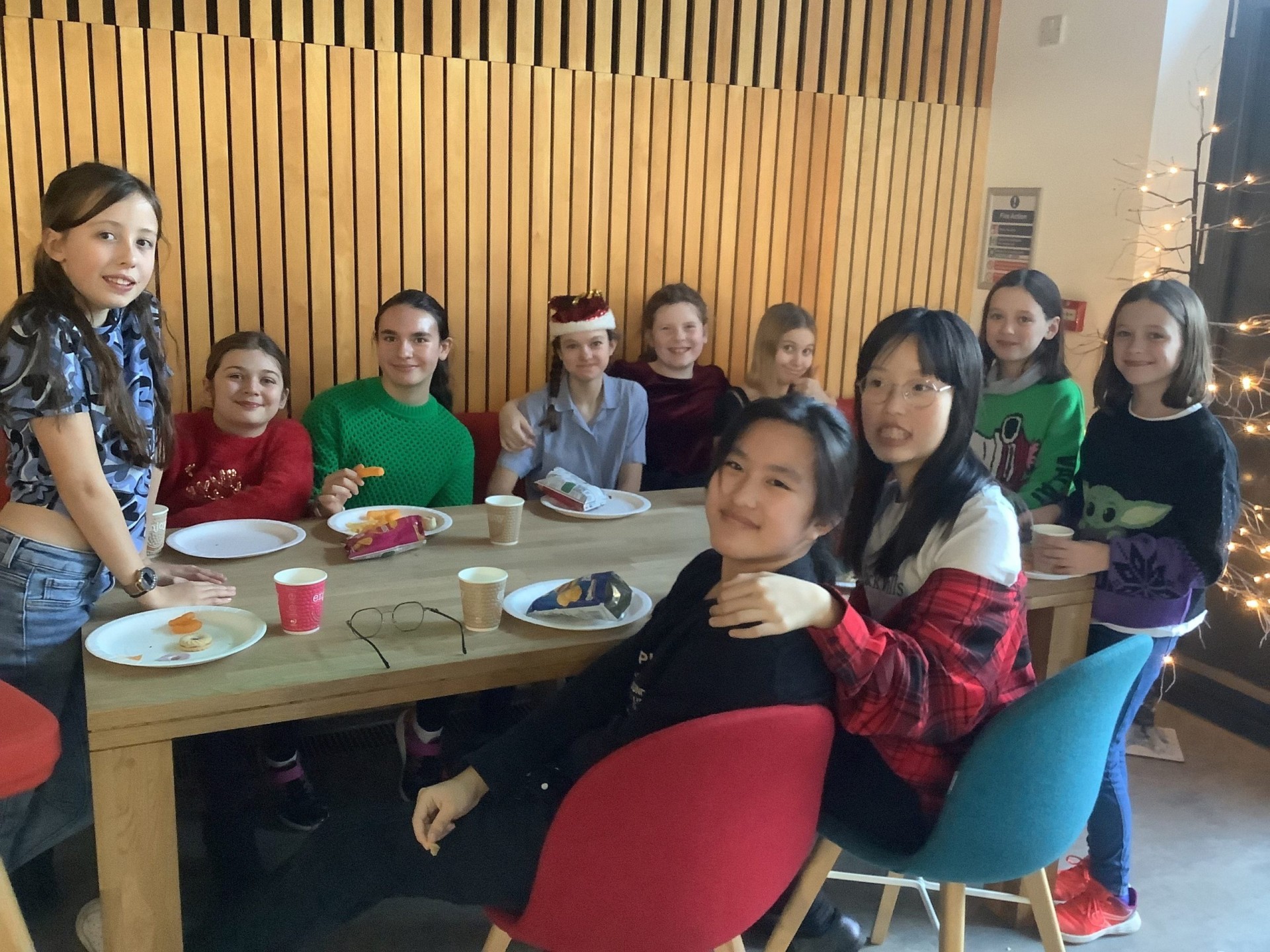 UPPER 3 enjoyed their Christmas party in the Hub; thanks go to the Sixth Form and U3 tutors for organising games and a fun filled afternoon.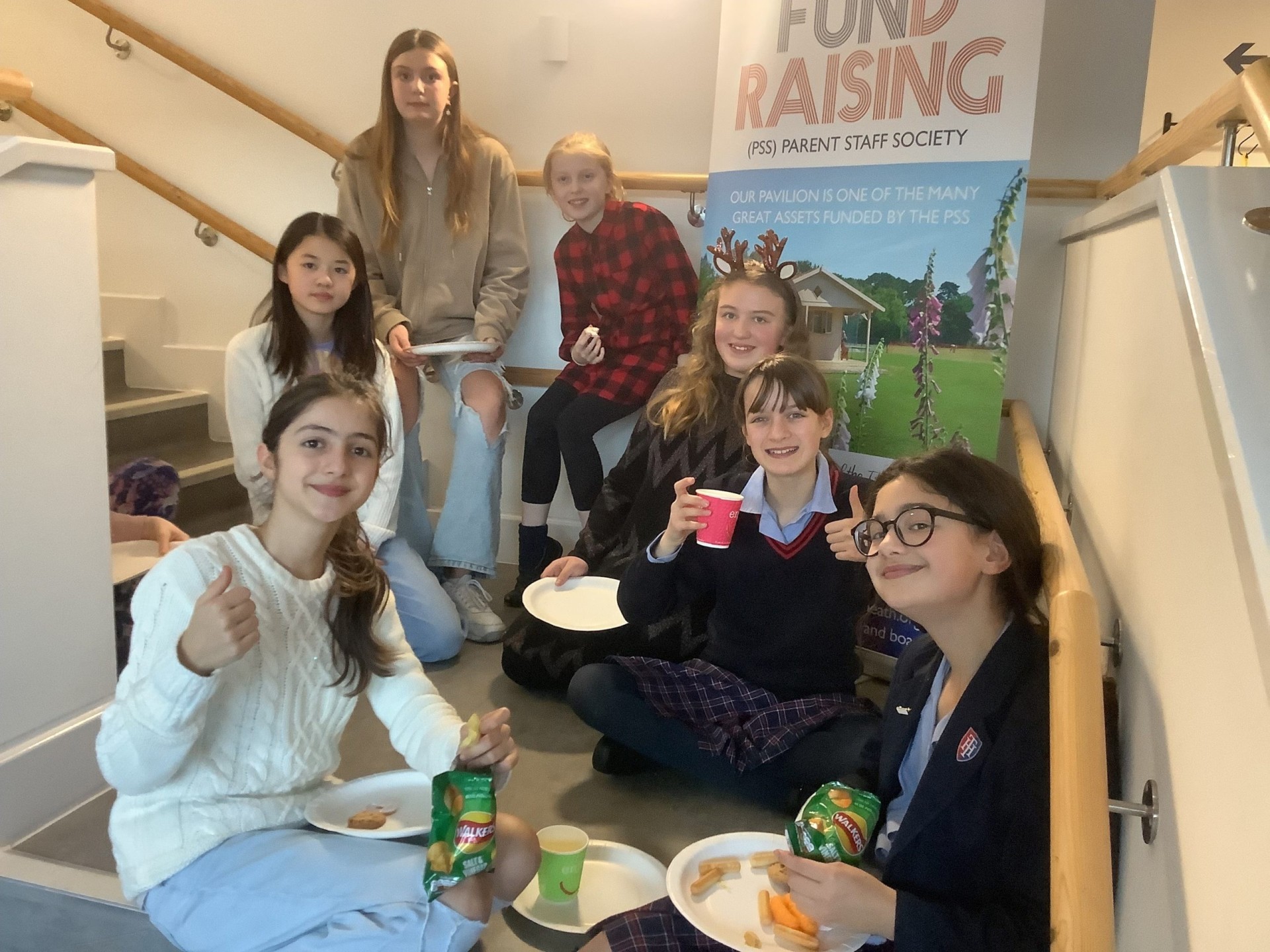 VOICES OF CHOIRS entertained shoppers at John Lewis in Poole – Head of Music, Nicola Corlett accompanied 38 students, ranging from Upper 3 to Upper 6 to sing for an hour in the afternoon. Both the Harmony Choir and Rock Up 'n' Sing choirs will be performing; the latter singing more light hearted Christmas songs, whilst Harmony Choir perform traditional carols and choral Christmas music. Parents and public were both moved and entertained. Thanks go to everyone involved.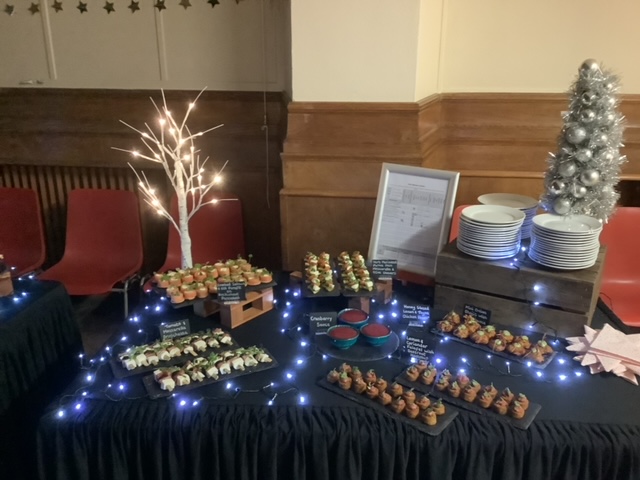 WINTER BALL for the Sixth Form. The main hall was magically transformed to a winter wonderland for the glamorous Sixth Form Ball. A superb evening was had by all; thanks go to Madame Klemz and the Sixth Form committee for organising. Also, Well-being in the Woods involved pupils making s'mores by the fireside… comforting, Christmassy and delicious!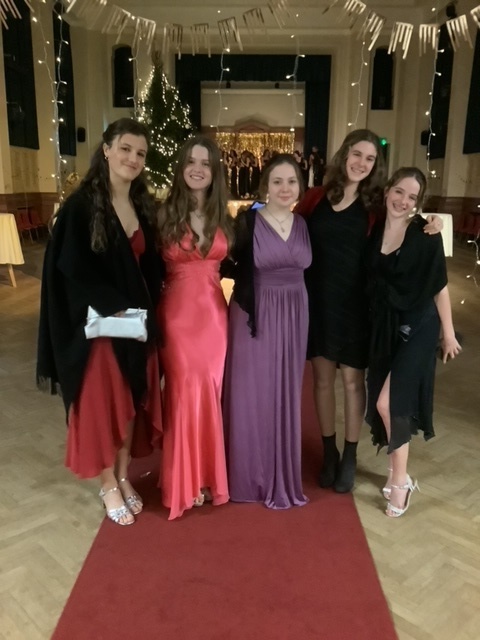 XMAS ICE-SKATING in Bournemouth – The Lower 6 thoroughly enjoyed their ice-skating as part of their PE enrichment as an end of term treat.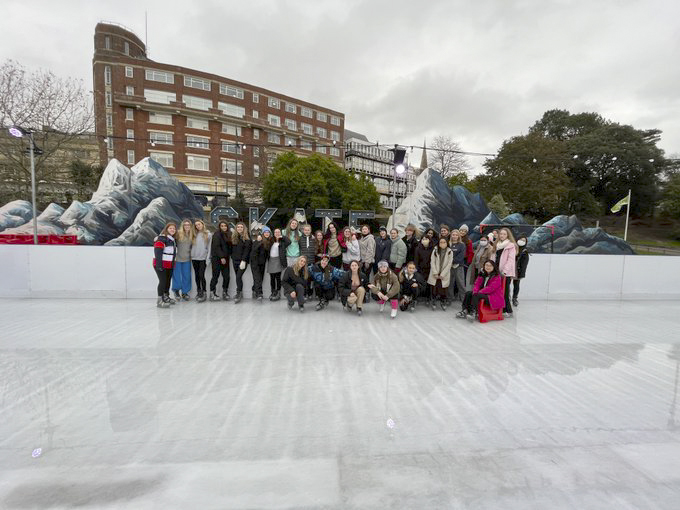 YULETIDE WREATH MAKING FOR STAFF – Flourishes of festive foliage were used creatively to make Christmas wreaths; creativity flowed thanks to the mulled wine and mince pies. Thanks go to Miss Coates for organising.
Zzzzz The TH community would like to wish you all a very relaxing, peaceful and Merry Christmas: pupils, parents, patrons, staff, governors and friends…