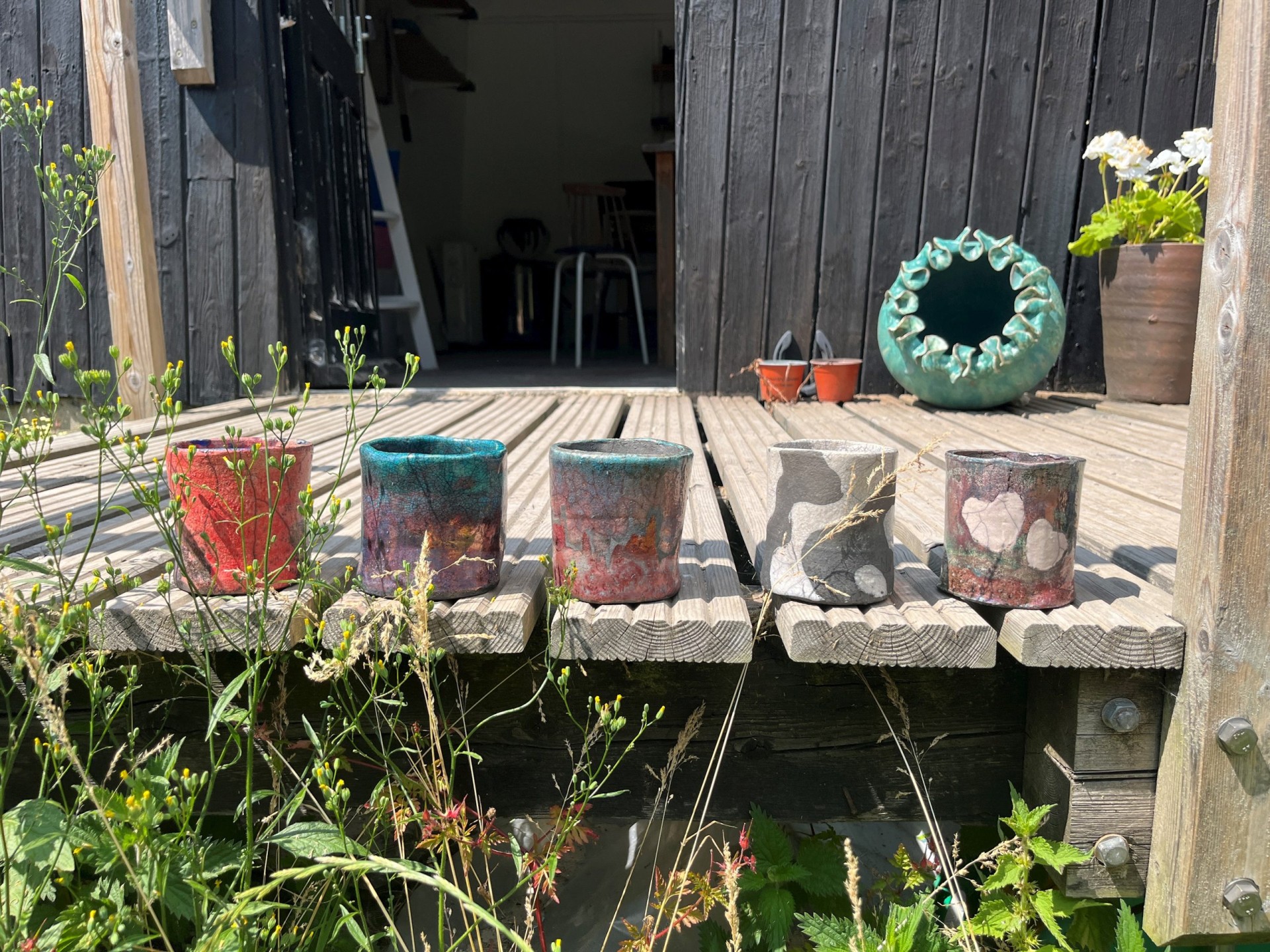 As part of the Material Science curriculum Lower 5 students were recently given the opportunity to take part in a Raku workshop at Sandy Hills Art Centre in Corfe Castle.
It was a marvelous day, the sun was shining and the atmosphere was calm and peaceful; such a beautiful setting with Corfe Castle as a backdrop. The girls were introduced to the Raku firing technique and the science behind this ancient Japanese art.
Watching the Raku was dramatic and the suspense grew as the pots emerged from the reduction chamber; each pot was individual, and the results unpredictable, which added to the excitement. The students thoroughly enjoyed this wonderfully unique experience and one they will all remember for a long time.
Thanks go to the Art department for organising the visit.