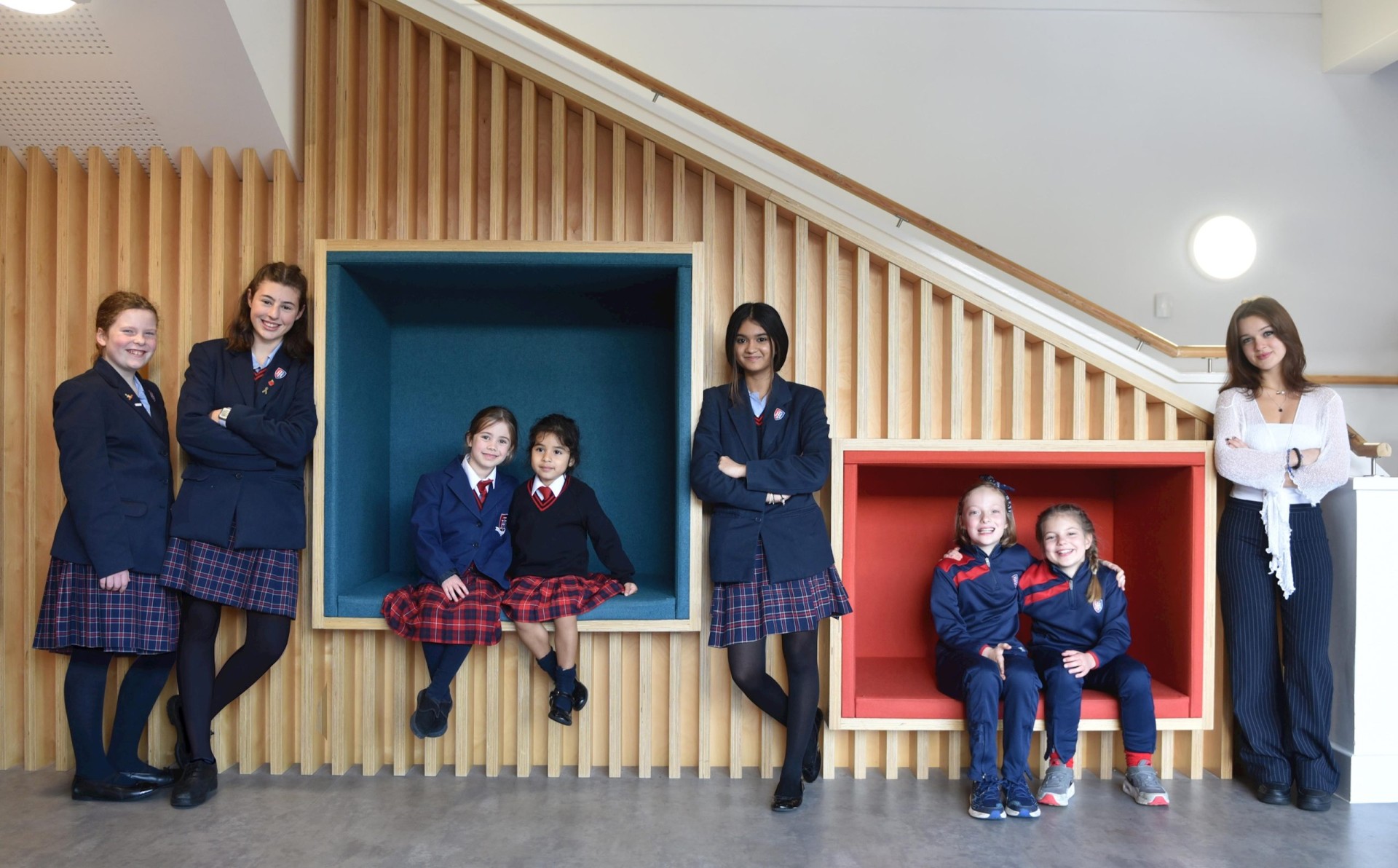 Talbot Heath is an independent day and boarding school which offers a dynamic and holistic education to girls aged 3-18. Community, continuity, and a coherent curriculum are just some of the huge benefits that being a through school gives to every one of its students at Talbot Heath. Staff get to know each and every pupil as they progress from Kindergarten right through to Sixth Form, forging long-term relationships with students; our broad and innovative curriculum provides cogent consistency and progression across the year groups and key stages, and our dedicated staff build strong, supportive, nurturing relationships, having guided girls through all aspects of their development. The younger members of our school benefit greatly from the support and role modelling that the older girls provide, and equally, the older pupils can develop their empathy, mentoring and leadership skills whilst working alongside younger pupils. Indeed, the latest initiative for students is 'The Bridge' – a volunteer mentoring programme where sixth formers support younger Talbot Heathens in mathematics and through the Forest School. Whole school events such as the Harvest Festival celebrations and School Birthday cement that sense of community through annual shared traditions. Parents have regularly acknowledged how their daughters have developed a strong sense of security throughout their education as a result of being surrounded by familiar people and places. Indeed, it is this sense of security that enables our pupils to look outwards and take on their future with confidence and conviction.
Pupils attending our Junior School will automatically be offered a place in our Senior School in Year 7 if they have a positive attitude to learning across the curriculum, alongside standardised and teacher-based evidence of progress being made in English, Maths and Science; this immediately eliminates the anxiety and stress of entrance examinations. Pupils will benefit from the comprehensive and consistent approach to learning and the values and ethos of the school's motto, 'Honour before Honours' embodied by each individual. These values include: kindness to others, good behaviour, industry, contribution to school life and being a positive role model.
You can view our admissions policy here.