The Wendy Vernon-Browne Tennis Museum
Talbot Heath was bequeathed a fantastic tennis collection by former TH PE teacher, friend and ardent supporter of the school, Miss Wendy Vernon-Browne.
We are proud to share Miss VB's collection with the wider community through the 'Miss VB Digital Tennis Museum' which showcases the collection through interactive images and details of each item.
The digital tennis museum was launched in July 2022 to Wendy's friends, former colleagues and local tennis enthusiasts. The collection was on display in the HUB and guests enjoyed strawberries and cream and Pimm's in Wendy's memory with the men's Wimbledon semi-final on the big screen, an event Talbot Heath believes Wendy would have been proud of.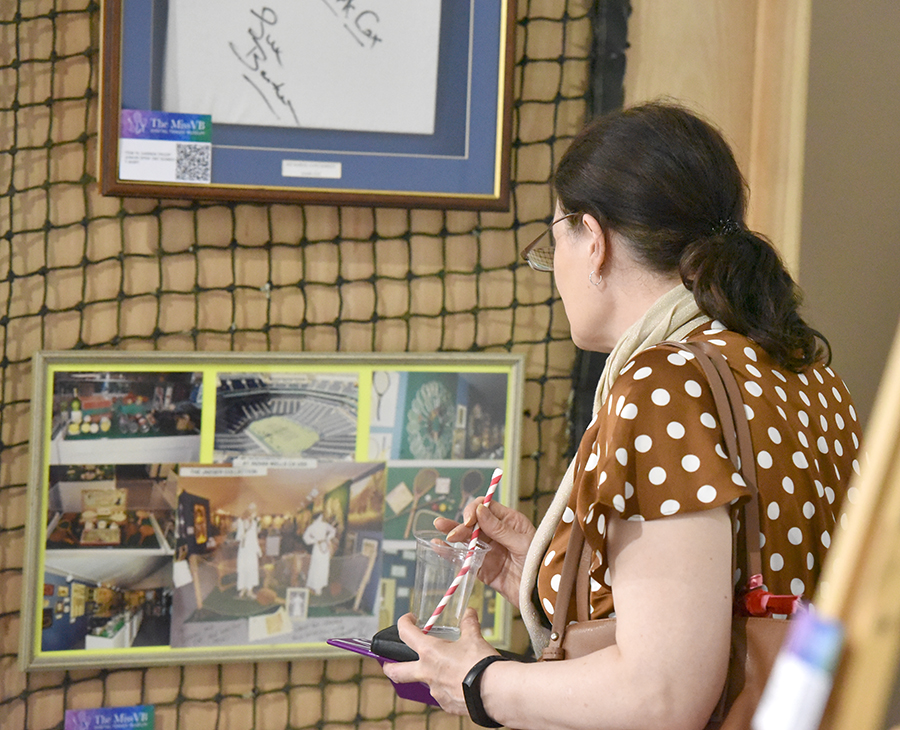 As well as being a collector of tennis memorabilia, Wendy also collected items relating to her other great passions, the navy and the royal family. The rest of her collection is currently being digitised, so soon enough her extensive collection will be available for all to see.
You may also be interested in our main school digital archive