The Talbot Heath school community were pleased to welcome BBC Sports editor Lewis Coombes this week, who was filming and interviewing the British paralympic swimmer Alice Tai MBE.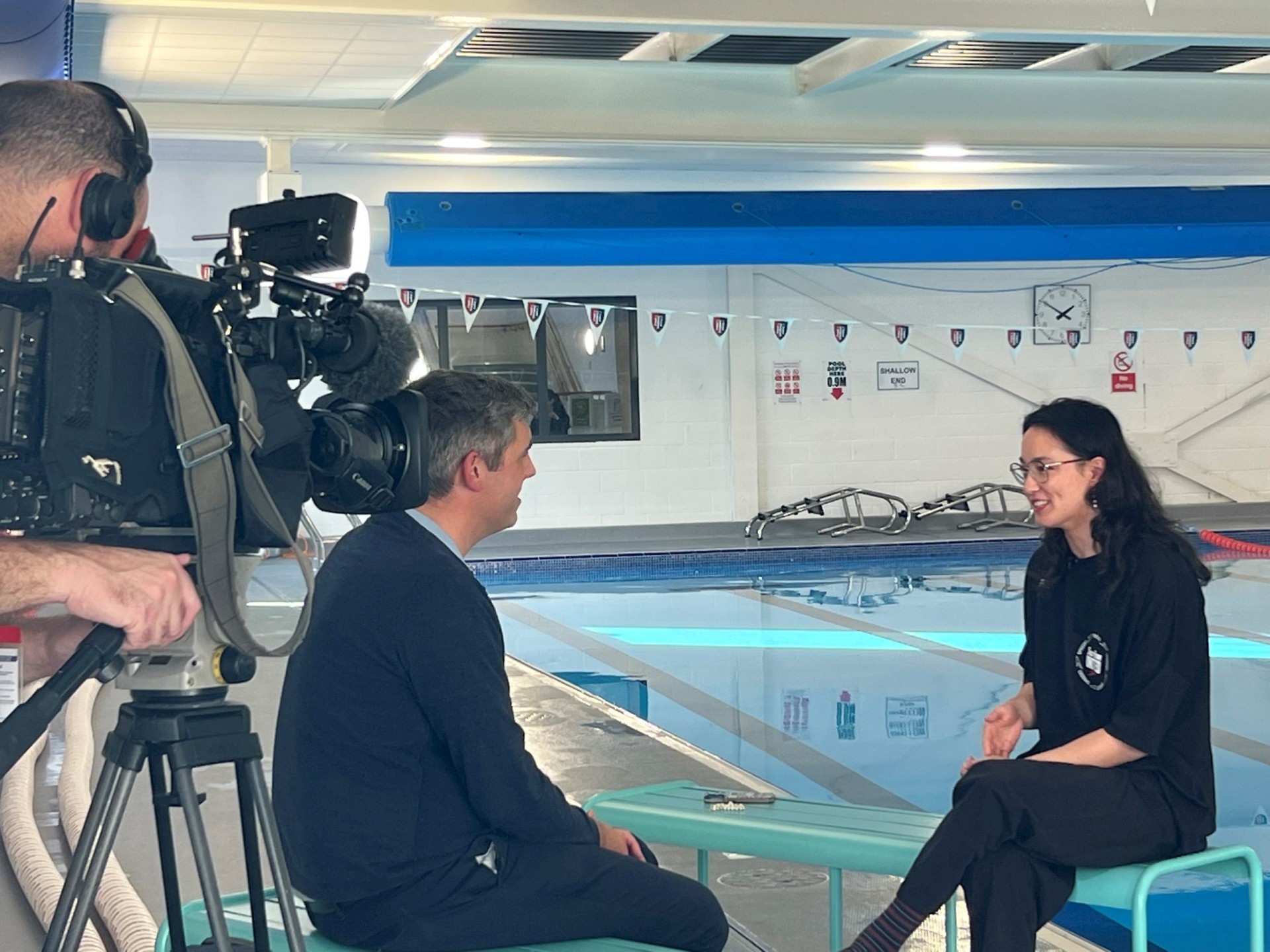 Alice visited the school as she is promoting a campaign to improve swimming opportunities for all Primary aged children. With swimming the only sport which is a life-saving skill, the campaigners want to ensure all children leave primary school able to swim 25 metres by 2025. As part of the Swim United campaign, they have already invested in inspiring over 3,000 children into swimming and teaching over 1000 to learn to swim, as part of a pilot scheme and will continue to roll this out far and wide.
Alice competes in the SB8, SM8 and S8, and has represented Great Britain at European and World Championships and at the Commonwealth and Paralympic Games attaining gold medals at all levels. TH Swimming Academy and Poole Swimming Club Head Coach Barry Alldrick used to train Alice in her early days and took Alice to her first Paralympic Gala. Pictured here in 2016 in Rio after winning Gold and Bronze medals.