The Easter bunny always appears on the final day of Spring term at Talbot Heath. A global pandemic was not going to stop the bunny hopping through our woods and grounds, bringing joy and eggs to all the children and staff in the spring sunshine. We even had surprise appearances in our final assembly. Speedy and bouncing with energy , it managed to hop into my office for the announcement of the winner of Holroyd Howe's guess the weight of the chocolate egg competition, having already participated in the Junior school head girl and prefect team announcement and the Senior School House Cup presentation.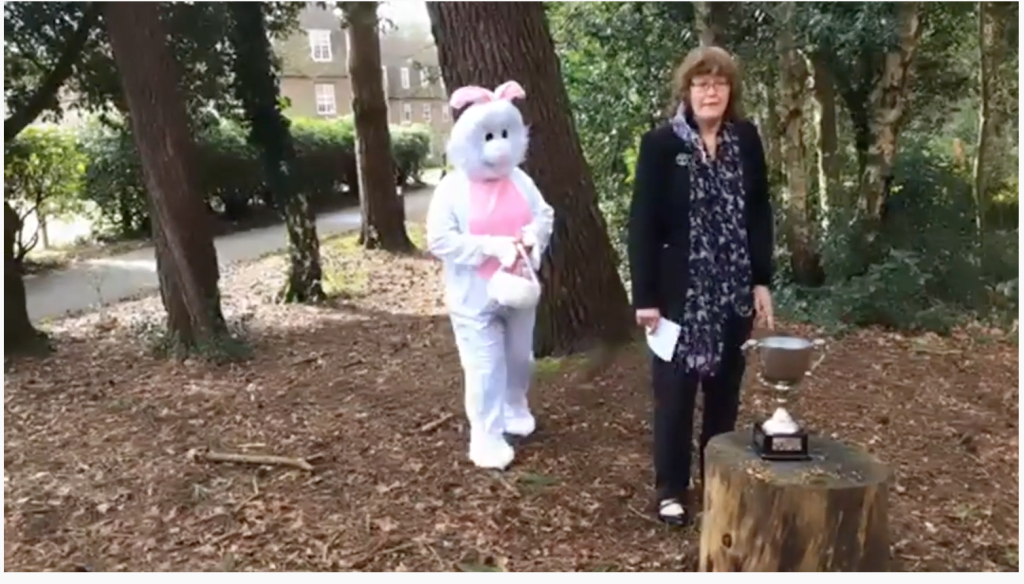 There was a real buzz around school today, with pupils searching the woods for evidence of eggs or bunny as they walked around the site. As with the final day before our Christmas holidays, the school was filled with the sound of laughter and smiling faces. Holroyd Howe provided a fantastic Easter lunch for all and there was a genuine sense of joy in the air.

Easter is such an important time of the year for Christians, signifying hope, love, light over darkness and this year, in particular, it will mean the chance to start seeing some friends outside in groups of six, or seeing relatives outside, whom we may not have seen for many months.
I wish you all a joyful Eastertide and a well-deserved rest. Keep those eyes peeled for that bunny.
#AngharadHolloway