"I declare after all there is no enjoyment like reading! How much sooner one tires of anything than of a book! — When I have a house of my own, I shall be miserable if I have not an excellent library."
― Jane Austen, Pride and Prejudice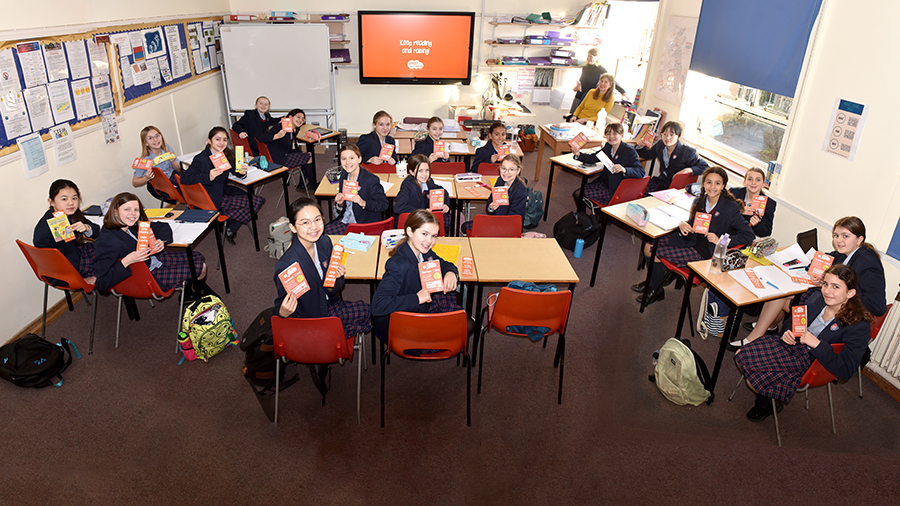 This week, pupils in Upper 3 began this year's national reading event Read for Good. The sponsored read will take place over the next four weeks to encourage and inspire a love of reading as well as raise money for the Read for Good organisation that works with children in hospital. The charity provides a regular supply of brand-new books along with storyteller visits to brighten up the days of children in all of the UK's main children's hospitals. Children who are unable to leave their beds can choose books from the specially designed mobile bookcase which wheels right up to their bedside. Because they are brand new, the books are safe for those at high risk of infection.
The English department will be recognising individual achievements and aim to give special acknowledgements to girls for their fundraising and reading efforts. The literary merit award recognises individual achievement with reading. All prize winners will receive a certificate and a book token for Waterstone's.
Since Talbot Heath school began participating in Readathon in 2000, the school has raised well over £20,000. Let's make this year another successful year of fundraising.
Happy reading girls!