As we enter the next phase of lockdown easing and Senior pupils emerge from behind their masks, I have been able to venture forth into classrooms and see what they have been doing at first hand, rather than through a screen. It has been such a joy to watch their learning and talk with them first hand about the knowledge and skills that they have been acquiring.
I joined a dynamic Year 6 Science lesson with Mrs Stone, to witness pupils setting fire to a variety of snacks as part of their experiments on energy transfer- it is remarkable how much energy a flaming cheesy Wotsit can produce. While teaching German in the Hub cafe, I spotted a fascinating lesson going on with Reception in the auditorium, so went to investigate. Pupils were using 'Code-a pillars' – programming robotic caterpillars to move around the floor. They enthusiastically explained to me what they were doing and how they were inputting the coding patterns.
Pupils in U4 had an Interdisciplinary Music and Design lesson this week. In what is surely a first for UK schools, students had the opportunity to try out a brand new, custom made synthesiser which uses A.I. (artificial intelligence) to create brand new sounds. The lesson started by looking at a 3D printed replica of the first musical instrument ever discovered by archaeologists which was fashioned out of a bone by Paleolithic humans. They then covered a brief history of musical instrument design ending up with the use of A.I. in music production.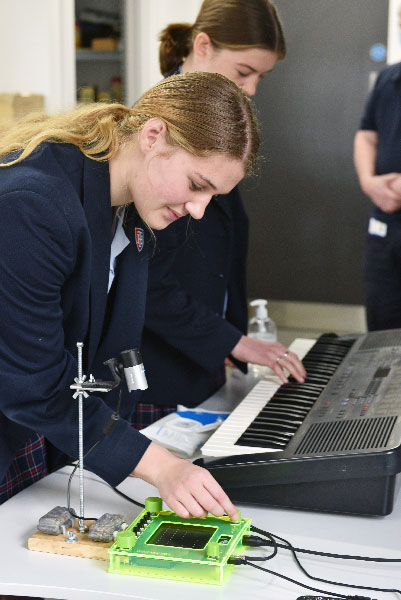 My thanks go to Mr Dobrey Carey, our DT technician, who had spent two years building the AI synthesizer for our pupils to use.
Biology students have been discovering all manner of flora and fauna in the woods, with their pit pots and pooters, and our year 2 pupils have been flying around the world in a virtual aeroplane, with Mrs Diment and Mrs Worsley pointing out the emergency exits and handing out the inflight snacks.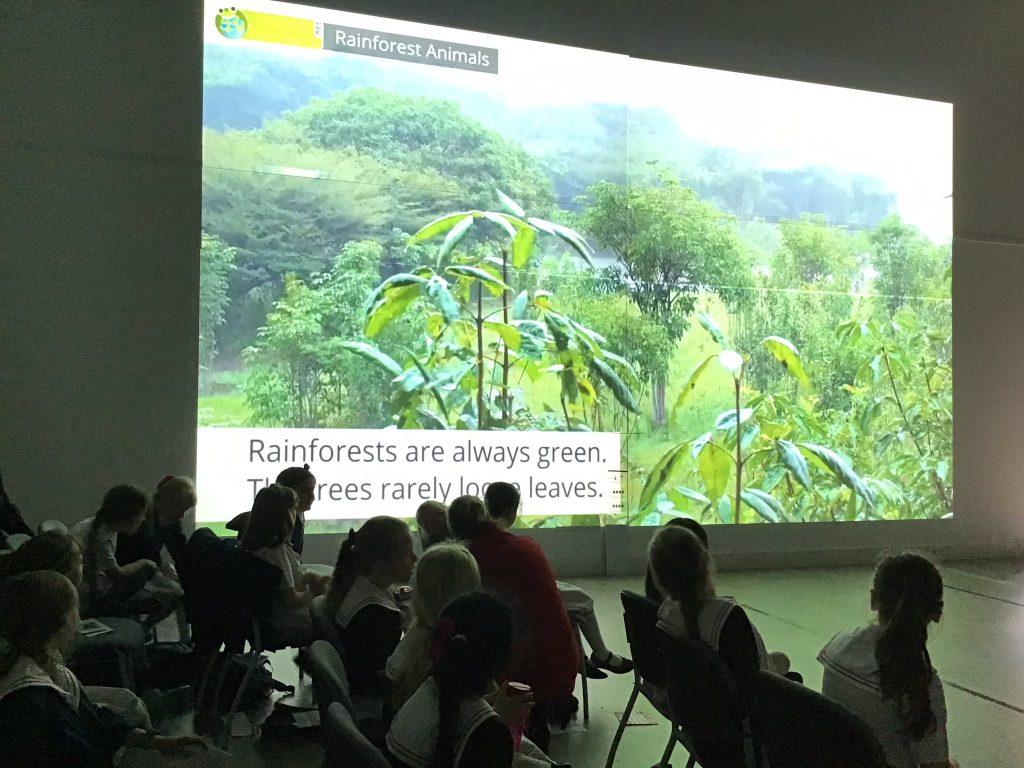 Year 2 pupils have been flying around the world in a virtual aeroplane!
After a year that has involved so much learning behind a screen, it is wonderful to see the pupils, once again, hands on and discovering. Our imagination is taking flight again and all manner of exciting and innovative curriculum ideas are taking shape, ready for us to blaze an even brighter trail from September.
Warm wishes for the week ahead.
#AngharadHolloway