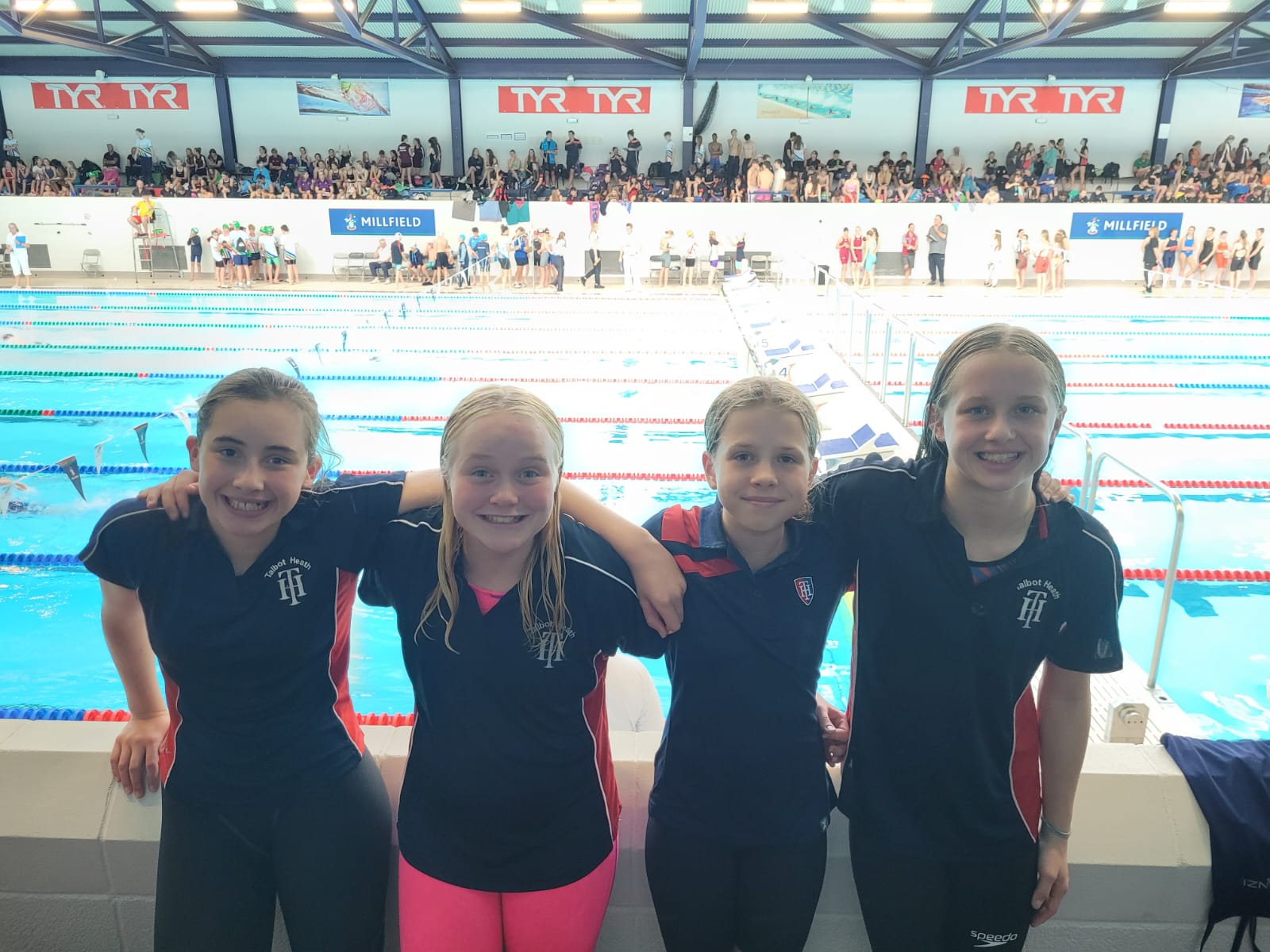 TH Swimming Academy had their first competition of the school year recently, as senior pupils headed to Millfield for the ESSA (English Schools Swimming Association) South West Relays.
The teams were split into Junior (Years 7 and 8) Intermediate (Years 9 and 10) and Senior (Years 11,12 and 13), and each team competed a in 4 x 50m Medley (covering each stroke) and a 4 x 50m Freestyle.
Each of the teams had to record a time that ranked them in the top 20 teams nationally, across all regions, to qualify for the National Finals; all were aiming for a 5th place position or higher.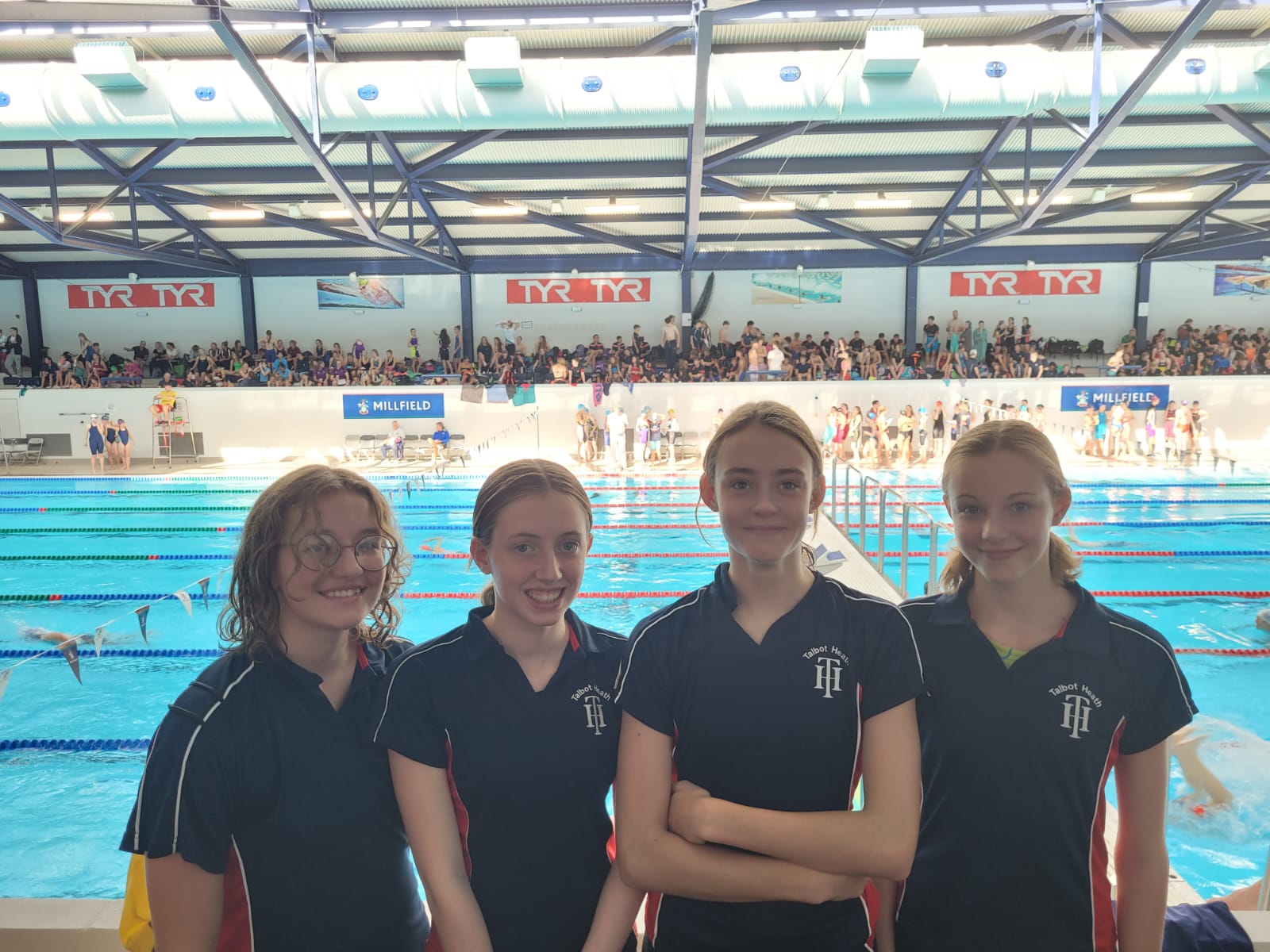 Comprised of Daria, Blossom, Bertie and Halle, the junior team beat their entry time to take the Bronze position in both the Medley and Freestyle Relay.
The intermediate team of Lottie, Erin, Scarlett and Polly performed well, but as with the drama in relays, a disqualification occurred during the takeover in the Freestyle Relay, and the team finished 6th overall.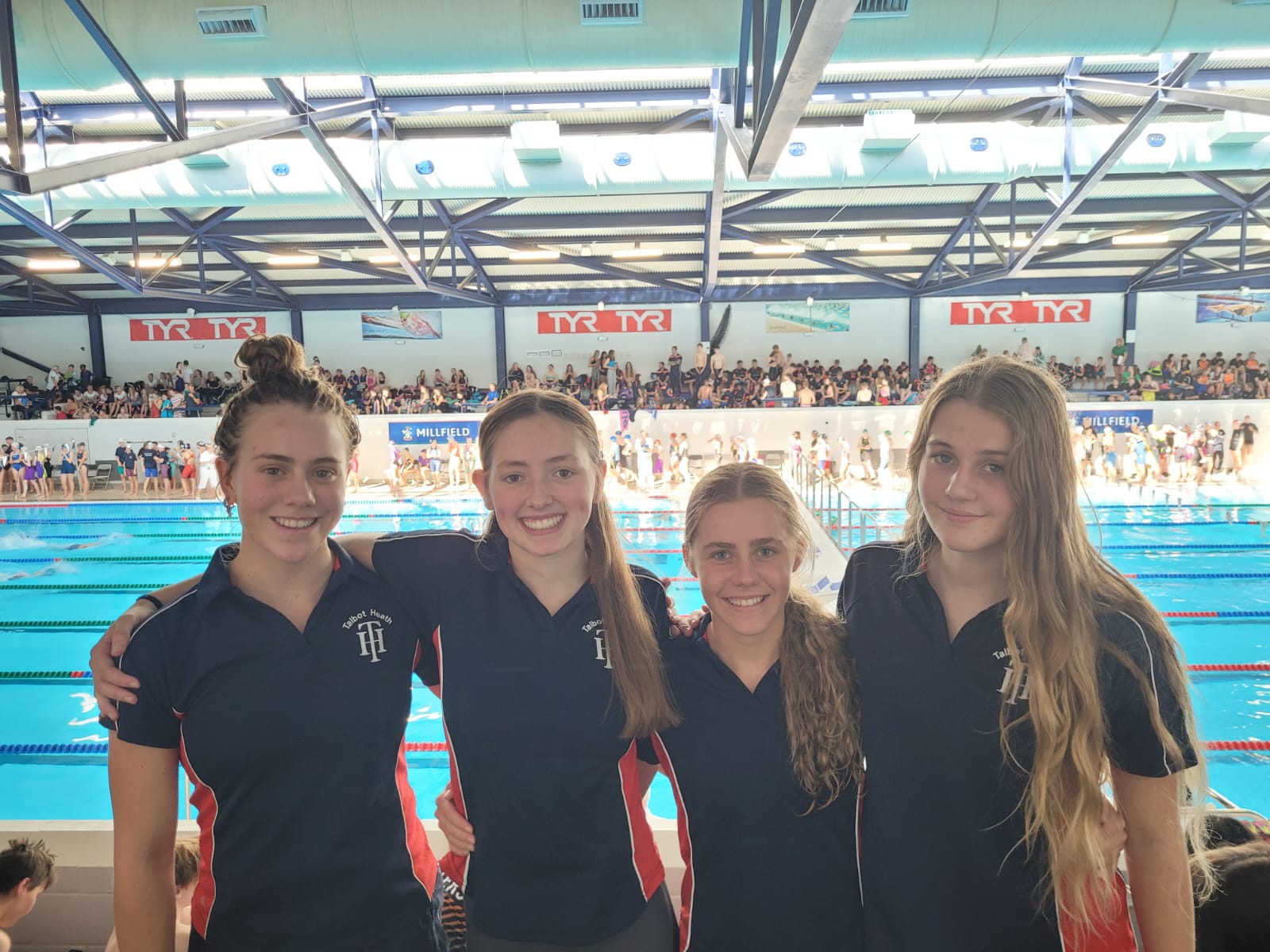 Lilly, Erin, Catherine and Betsy, from the senior team, earned a 5th place position in the Medley and 4th in the Freestyle Relay.
Now the teams wait in anticipation for the results to be collated nationally to discover whether they will be heading to Olympic Park pool in November; the school community wish them all the very best of luck.
Thanks go to Mrs Newcombe and Swim Coach, Mr Neilson, for accompanying the girls and to the Swimming Academy team for their continued coaching, encouragement and support.