In a week during which our Tennis A Team play against our Tennis B team for the regional place in the national Aberdare Cup, I am delighted to announce the official launch of the Miss VB Digital Tennis Museum.
Miss Wendy Vernon- Browne was a former PE teacher at our school, ardent supporter of Talbot Heath and lifelong tennis fan. During her lifetime, she acquired an outstanding collection of tennis memorabilia which she bequeathed to the school, to catalogue and turn into a tennis museum. We have digitised and catalogued her collection and will be launching the museum at a special Wimbledon- themed event on Friday 8th July in the Hub between 4 and 6pm. Our tennis academy players will be showcasing their talents during the event and there will be strawberries and cream and fizz, for those members of the parental community who would like to come and see the collection.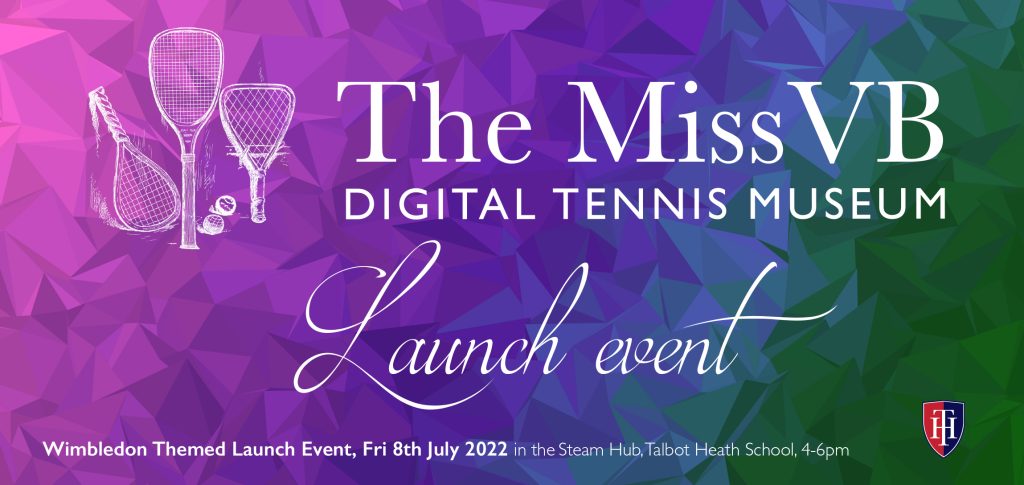 https://www.talbotheath.org/calendar/2022-07-08-16-00/the-miss-vb-digital-tennis-museum/
I hope that a number of you will be able to join us for the launch of her museum, you can book your place on the link above. Wendy was immensely proud of the tennis achievements of Talbot Heath and loved a party- I know she would thoroughly approve of our planned celebration.
Wishing you all a very productive week
#AngharadHolloway