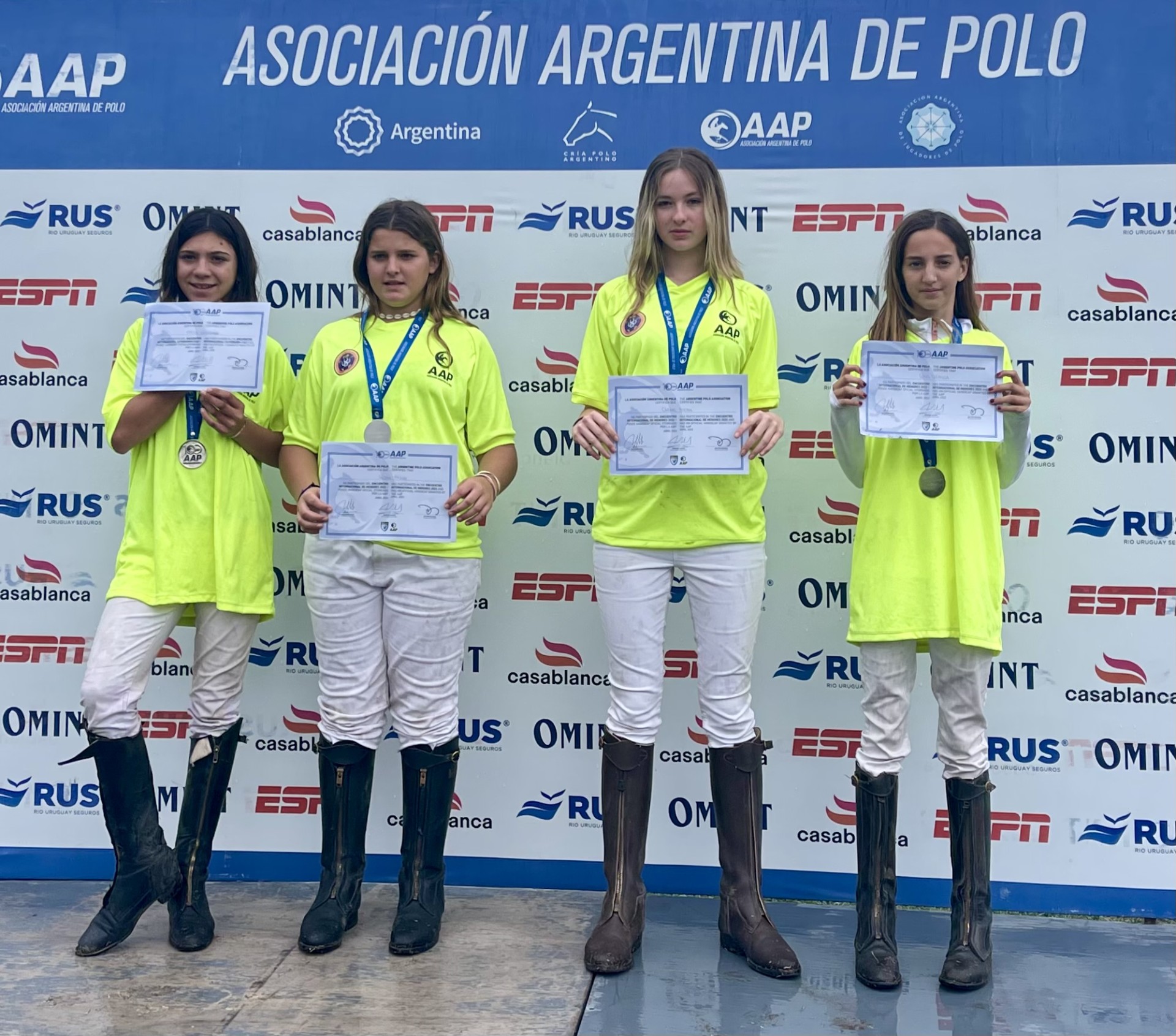 Congratulations to Carmel H, who was selected, for a second year, to take part in the Annual Polo Youth International hosted by the Argentine Association of Polo in Buenos Aires. It was a great honour for the Lower 5 pupil as Argentina is renowned as the global leader in equine polo. This year – for the first time – there was a dedicated female competition and Carmel's team were declared the winners – after winning every one of their matches. Carmel was fortunate enough to play with some of the greatest names in polo when she played alongside her team mates, Argentines: Lujan Heguy, Lulu Urangga and Africa Garraham.

The tournament spanned four days over the end of March to the start of April. The teams played at the home grounds of the Argentine Association of Polo in Pillar, Buenos Aires province and also at the Palermo grounds in the centre of Buenos Aires City. The Palermo grounds are probably the most famous in the world and are known as "the Cathedral of Polo", with only the very best players in the world usually having the opportunity to play there. Carmel's achievement is made all the more impressive by the fact that all the ponies she played were loaned to her in Argentina and as such she hadn't had the opportunity to sit on them prior to the tournament. Carmel has already been asked back to compete next year.
Since Carmel's mother represented the UK internationally in the British U16 Polo Team when she herself was in the Lower 5 at Talbot Heath, [from 1981 to 1989] it is special to the family that history is repeating itself in Carmel.
The school community wish Carmel every success for her future polo playing.