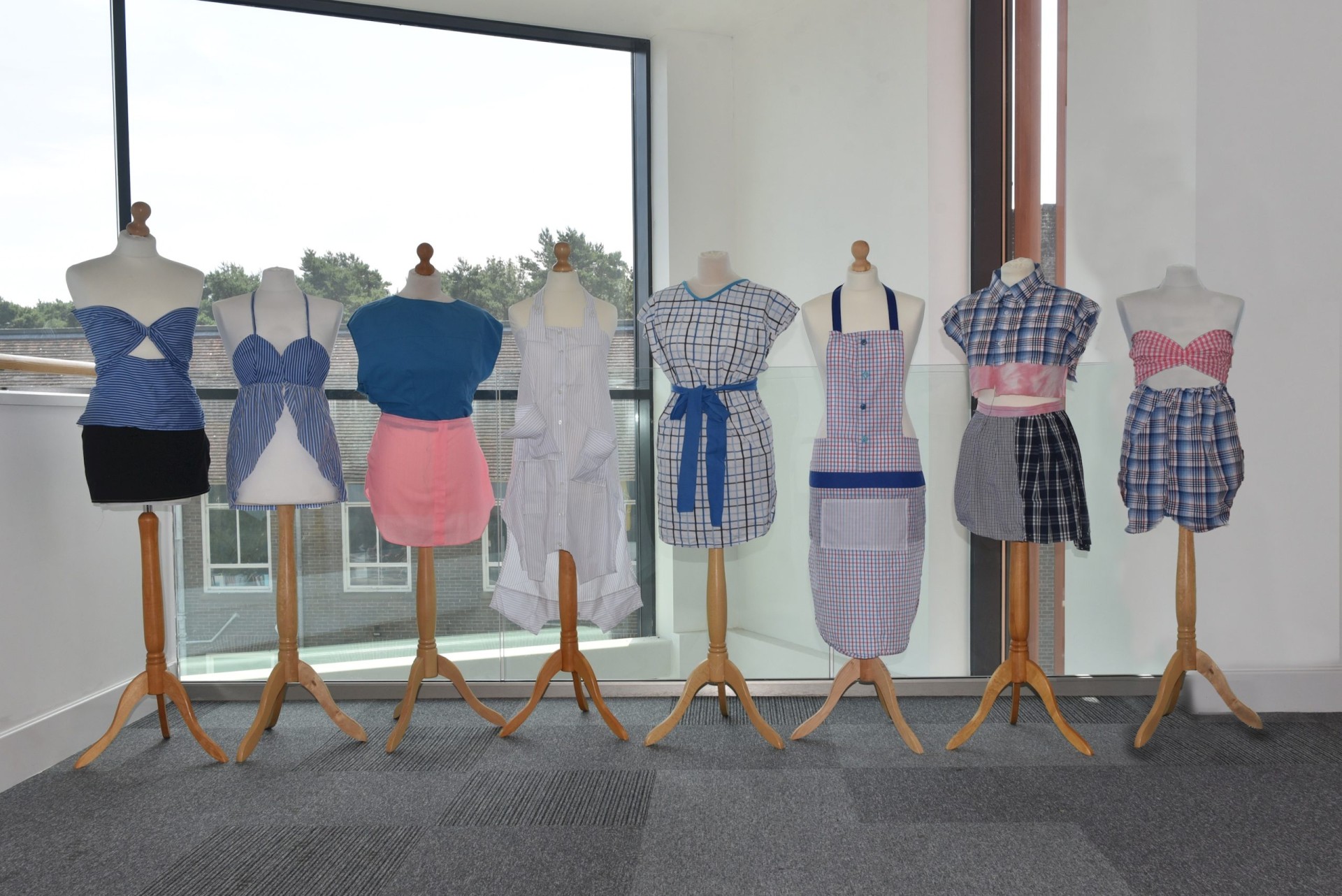 The first 'Great Talbot Heath Sewing Bee' took place last week. There were 8 competitors from Lower 4 who were tasked with the challenge of creating ladies' fashion from men's shirts. Each student selected two shirts and they studiously worked pleating, darting and gathering to produce stunning results fit for the catwalk. Guest Judge Ed Earl, a Fashion Communications student at AUB, assisted Mrs Adams in choosing a winner and two runners up, and these were announced in assembly.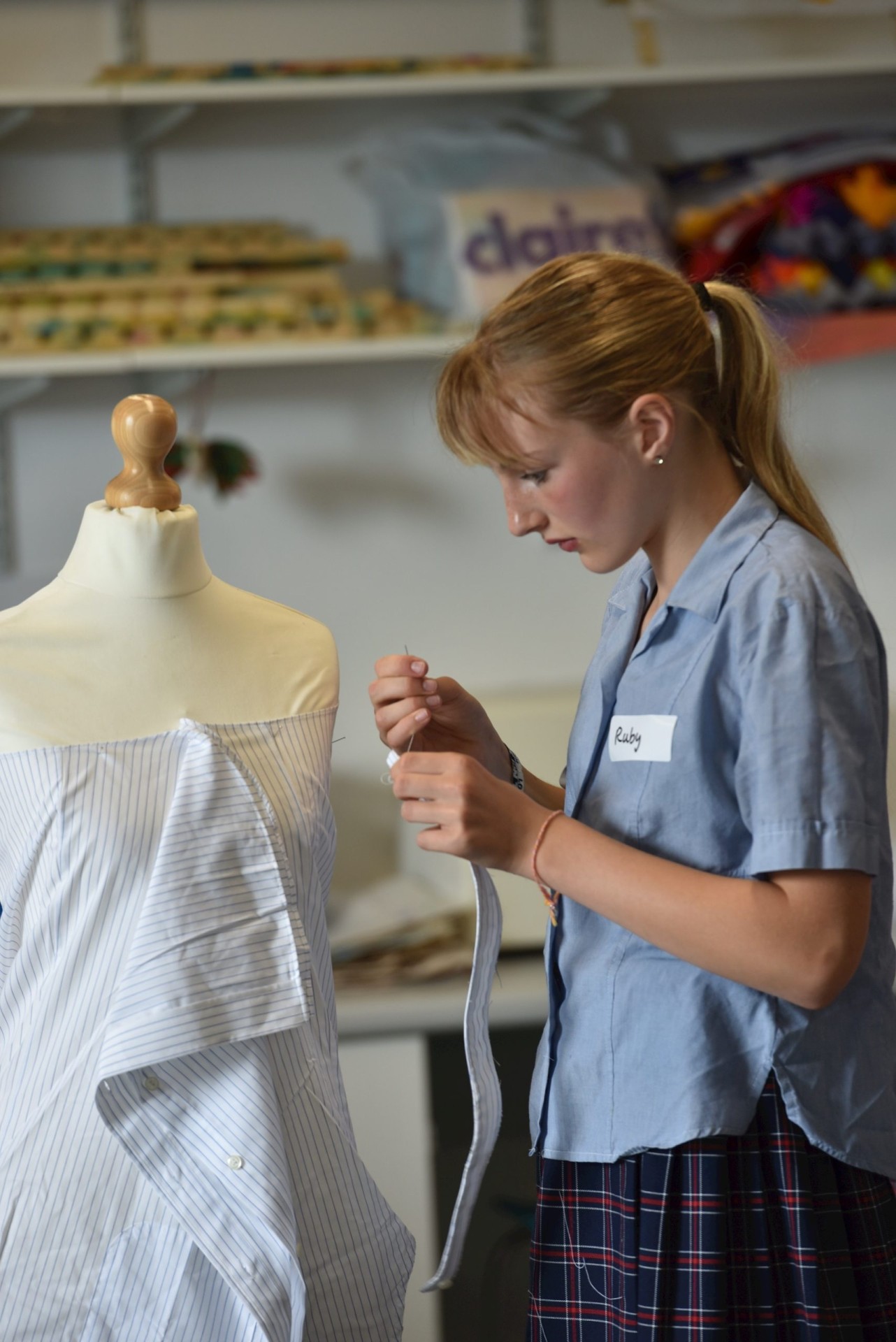 The Competitors were Ruby B (Winner), Verity W (Runner up), Blossom M (Runner-up), Anya P, Daisy W, Lilli B, Malka L, and Lottie H (Highly Commended as a last-minute entrant).
Mrs Adams said: "I was overwhelmed by the standard of the sewing on the day, the creativity and innovation demonstrated was outstanding, I look forward to making this an annual event."
Thanks go to Mrs Adams for organising the event and to Mr Earl for judging.