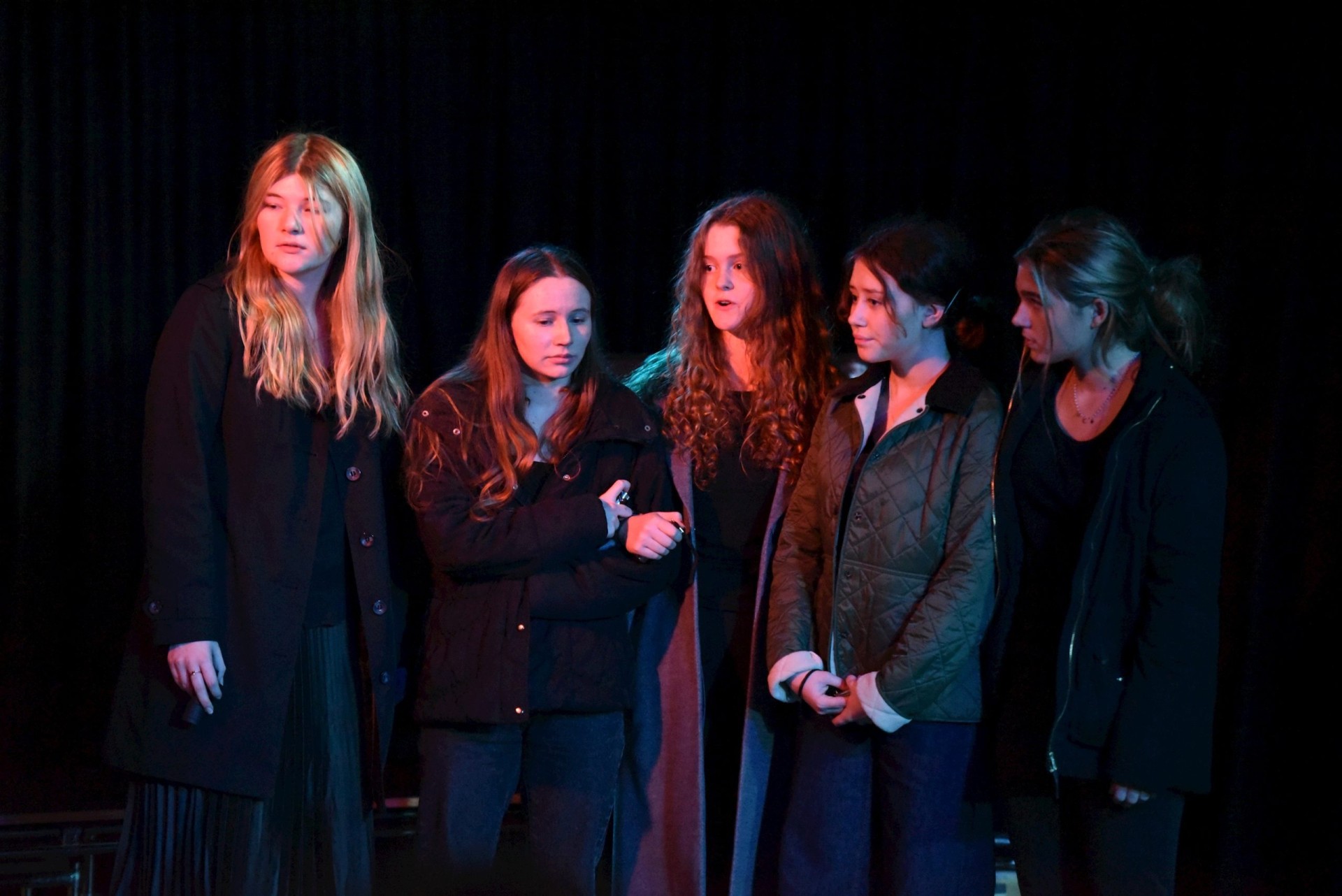 "With a body she would have a coffin, or an urn, or a gravesite. A place to put her grief. But your wife has no such place. All she has is the sky where he vanished. The sky was not meant to be a burial ground. It's too big and when you store your grief there it runs wild."
Congratulations to the students and staff who were involved in the powerfully moving production of Deborah Brevoort's 'The Women of Lockerbie' last week. Expertly directed by Karen McDonald and sixth former Abby G, the play focuses on the fateful night in 1988, when Pan Am flight 103 was bombed mid-flight, and the fiery pieces rained down on the peaceful town of Lockerbie, Scotland. Two-hundred-and-seventy people lost their lives that day: 243 passengers, 16 crew members, and 11 people on the ground. 'The Women of Lockerbie' tells the story of a group of women fighting U.S. government bureaucracy to accomplish a stunningly simple, humane goal: washing and returning the clothes of the crash victims to their families. Playwright Deborah Brevoort uses the structure of Greek tragedy to tell this story of grieving and healing, powerlessness and control, joy and darkness.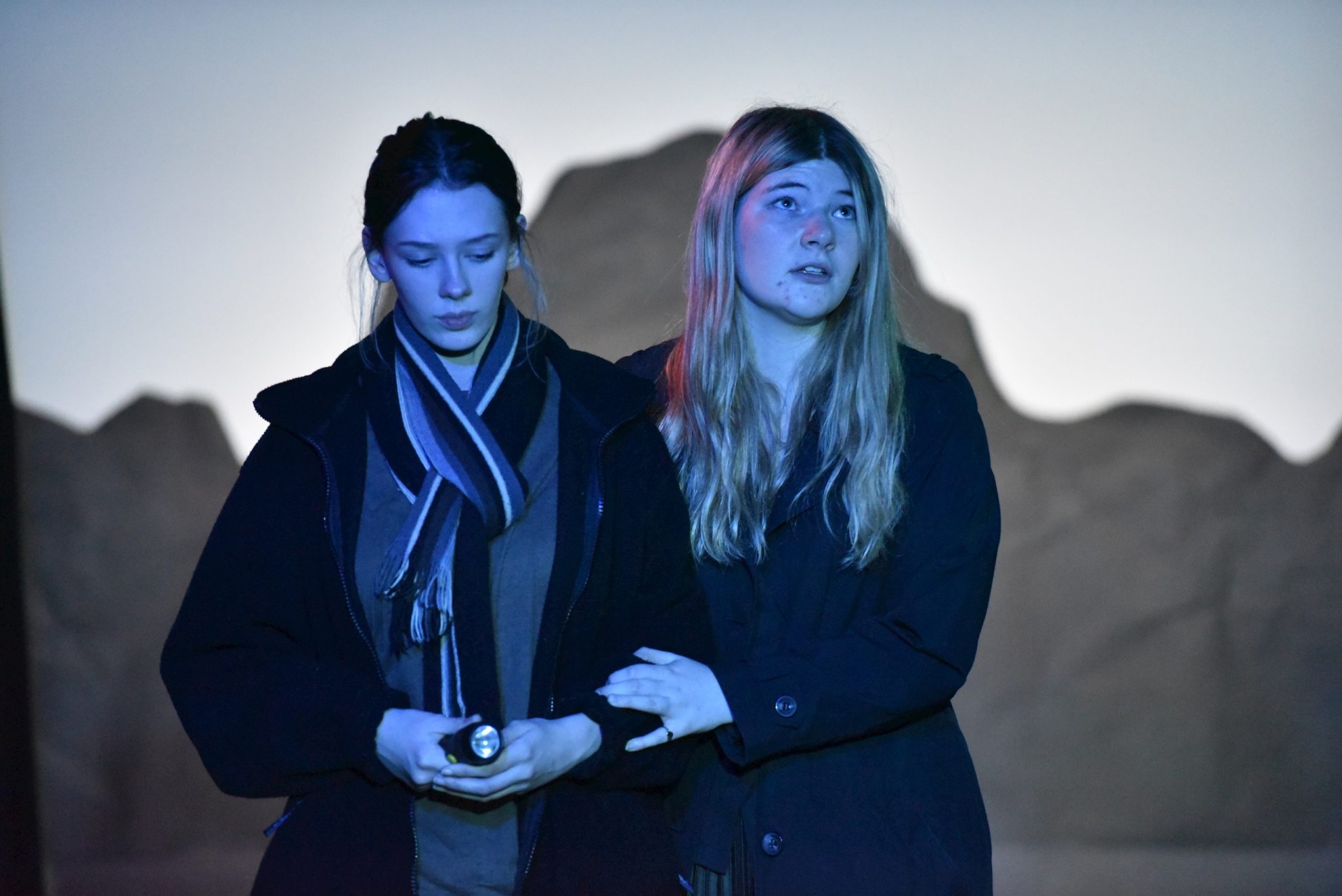 The play is full of touching moments; the beauty of these characters is that through them we can see grief from all its sides and experience their healing alongside them. All of their relationships with the tragedy may be different, but their shared experience is what unifies them. 'The Women of Lockerbie' is loosely inspired by a true story, although the characters and situations are purely fictional.
Mrs Holloway said: 'It has been a week when the creativity of our pupils has been at the fore. I was blown away by the acting talents and maturity of performance demonstrated by those who took part in the Sixth Form production of 'The Women of Lockerbie.' It was a compelling and deeply moving piece that left the audience with goose bumps. The fact that our pupils were able to tackle such a challenging piece of theatre, at their age, was a testament to their skills and their sensitivity. My thanks go to Mrs McDonald and to all those who supported the production.'
Mrs McDonald stated: 'I am very proud of the students who were involved in the inaugural sixth form play. They worked with hard work, imagination and dedication throughout the process and highlighted their considerable skills in performance. The play left a long-lasting impression on the audience and demonstrated the notion of hope in the darkness.'
Grateful thanks also go to the following staff and students for giving up their time: Liz S with lighting design; Alisha S who worked on costume; props and set design are thanks to Miss Coates, Miss Webb, Esther P, Rowan J, Ella R, Isla M, Jolie D, Layla L, Ruby B, Liv Shum and Riley D. Further thanks also to Mrs Thorpe, Mrs Helliwell-Smith, Reprographics, Finance Office and the Senior School Office for their support.
Cast members as follows: Madeline: Abby G; Bill: Olivia N; Olive: Taya M; Hattie: Millie Zottl; George: Lucy H and Young Adam: Eleanor W. Also performing were: Honeysuckle M, Esther P, Eleanor T and India M.