I often speak of the pride that I have as Head of Talbot Heath but Remembrance week has been exceptional with regard to the accomplishments of the school community.
It was an honour and privilege for the school to be the venue for the head fundraiser of the Royal British Legion's national remembrance broadcast to mark the eleventh hour of the eleventh day of the eleventh month. Andy Taylor-Whyte had seen images of the school's poppy cascade down the Hub and had asked whether he could hold his broadcast in front of it, with members of the school community present, to be broadcast to the thousands of volunteers who raise funds through the Poppy Appeal each year.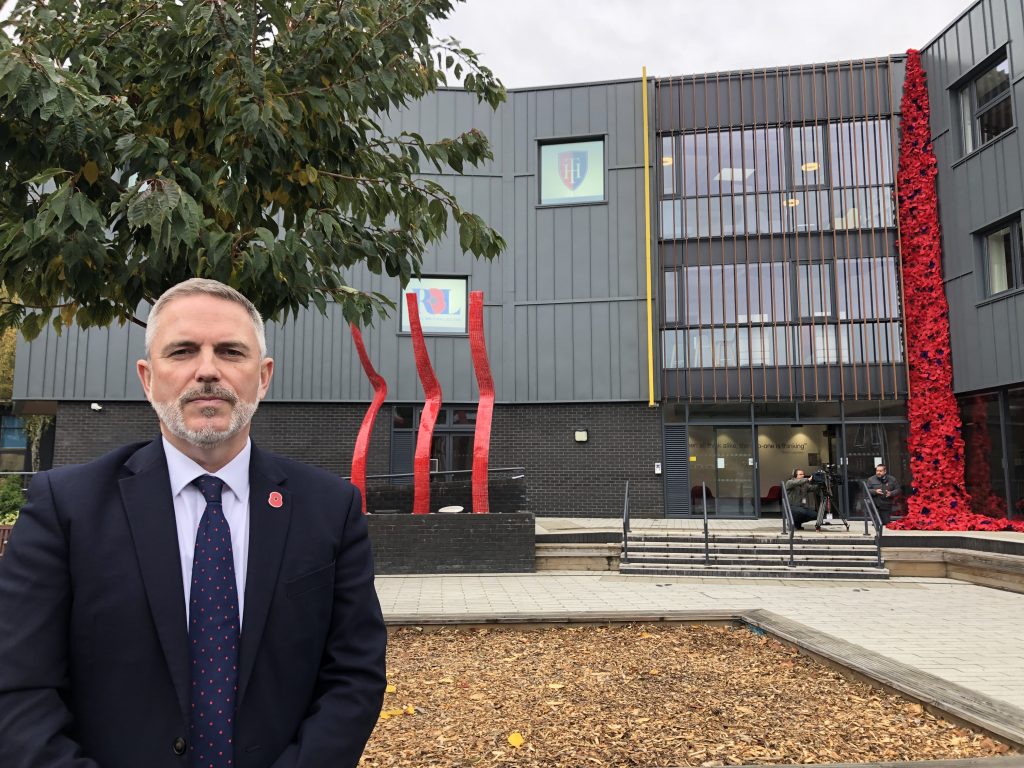 The incredibly creative and moving poppy cascade was the brainchild of our Textiles and Art departments. A hugely ambitious project, it involved the making of individual poppies by every pupil and staff member at the school, to create a cascade that would form the focal point of our Remembrance activities. Weeks of work went into its preparation and I would like to thank our staff for realising their vision so effectively.
Similarly, our History and Design staff created a superb interdisciplinary WW1 day for our Senior pupils-the Hub auditorium was transformed into a recruitment office, field hospital and trench that offered our Upper 4 and Upper 5 pupils the opportunity to gain remarkable insight into WW1. I was staggered at the amount of work and detail that had gone into creating such an informative and memorable learning experience.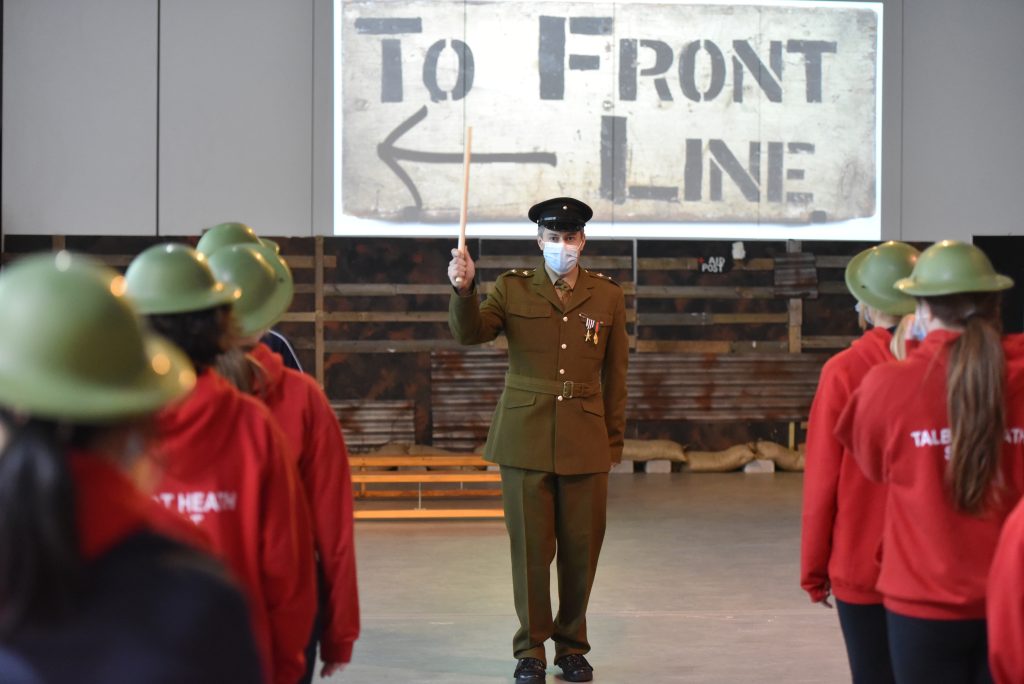 Such projects rely upon the commitment, expertise and vision of our staff. They have devoted time and resources to ensuring that our pupils understand the significance of Remembrance week, its historical context and its role in reinforcing the need for peaceful and collaborative working across communities.
#AngharadHolloway