Earlier this term, Year 6 were treated to the multi-sensory project WonderDomes by theatre group Valise Noire led by Michele O'Brien. The project was created as part of the Arts by The Sea Festival and focused on the life of Victorian botanical artist Marianne North.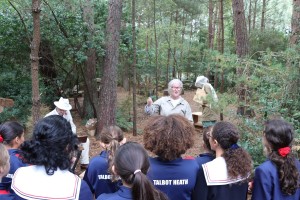 The pupils were immersed in theatre and art as soon as they entered the woods, where they had to search out each of the beautifully created domes. Year 6 had an opportunity to turn their hand to creating their own botanical watercolours and had thought provoking conversations with the characters  – including Marianne North – whom they met while exploring through the woods.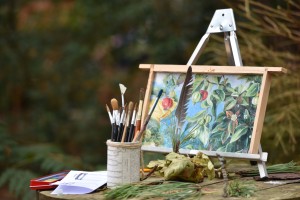 Each of the domes was accompanied by an audio description created by Tam Gilbert; a visually impaired performance artist, who accompanied the project and she spoke to pupils about her process creating the narration and soundscape for each dome. The project worked in conjunction with Year 6's work on the Amazon Rainforest, thinking about the impact of deforestation and climate change. It was wonderful seeing the pupils engage with Talbot Heath's wonderful woodland grounds in a completely new and unexpected way and to see the profound impact the experience had on them.